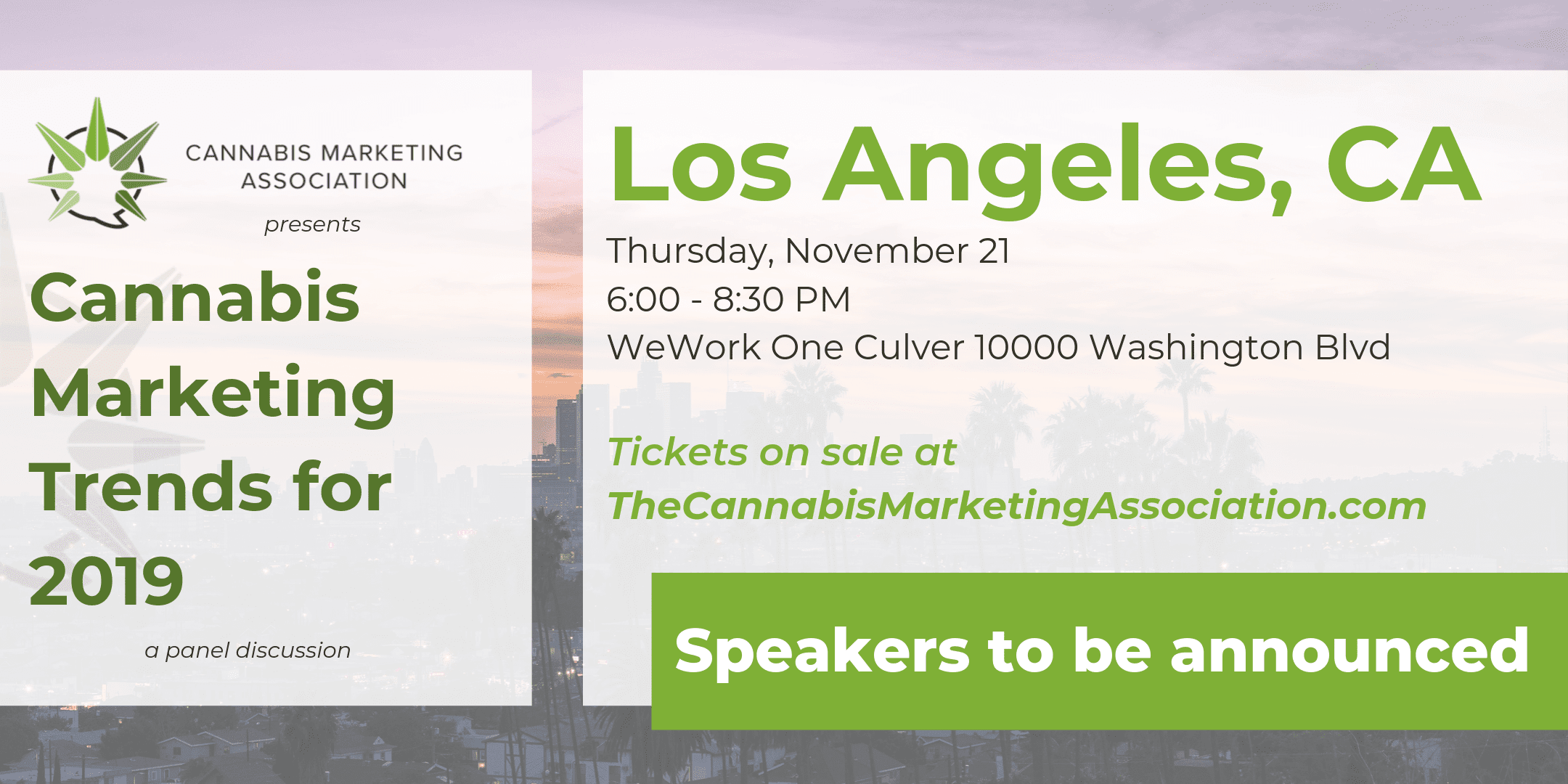 Join CMA for a panel discussion of the best practice in cannabis marketing.
Join the Cannabis Marketing Association on Thursday, November 21 at 6:00 PM for a night discussing cannabis and its best marketing practices with our expert panel.
The topic and speakers for this event will be announced shortly. To stay up to date check out our website, thecannabismarketingassociation.com.
Free tickets are available to CMA Registered Members, memberships must be purchased through our website here. Meetup members are not paying, registered CMA members.