Date/Time
Date(s) - 11/19/2019
12:00 am
Categories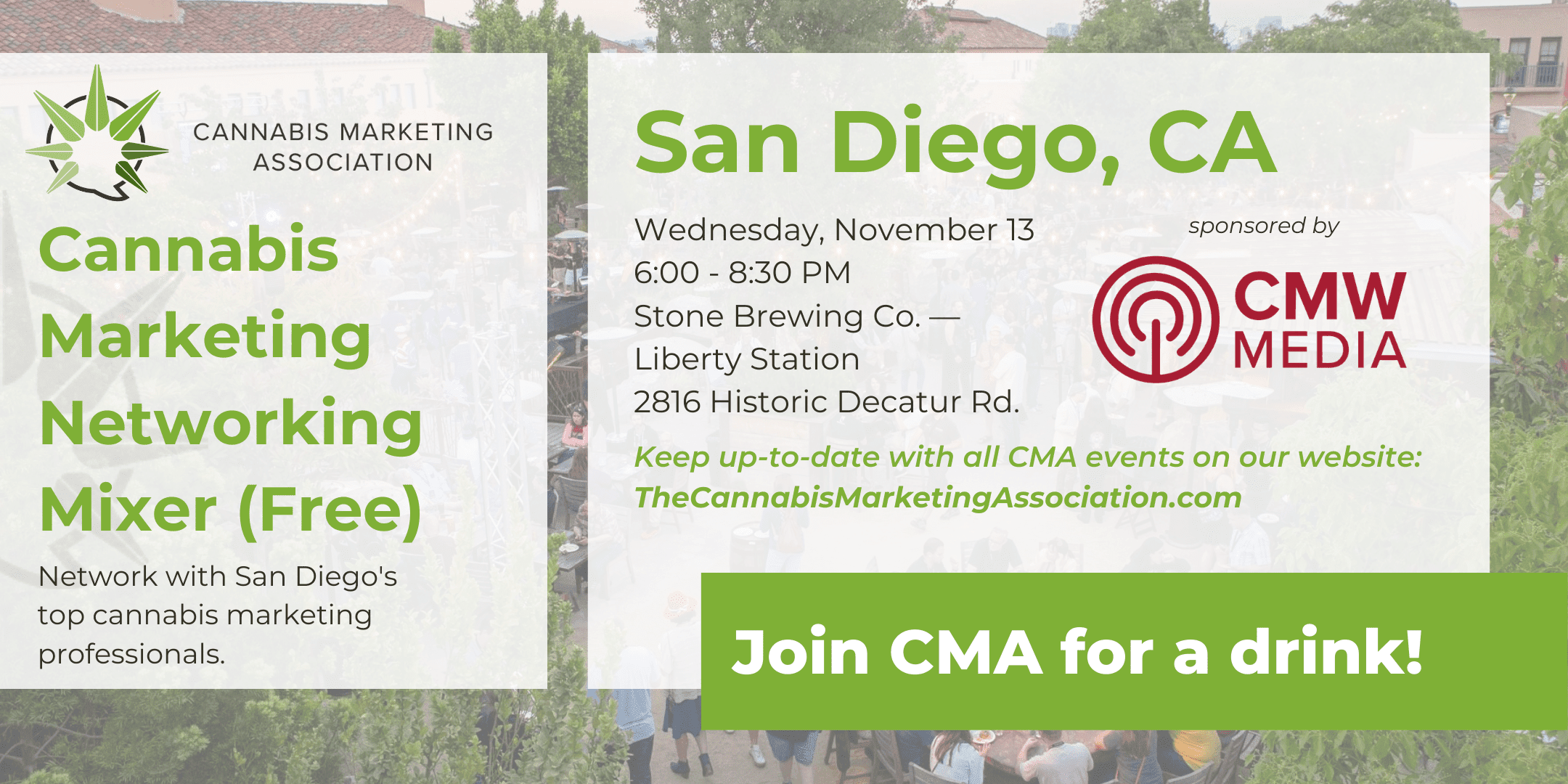 Join the Cannabis Marketing Association on Wednesday, November 13 at 6:00 PM at Stone Brewing Co. Liberty Station for a night of networking with the industry's leading cannabis marketing professionals!
This event will bring together San Diego's top cannabis marketing professionals to celebrate the fall quarter. Come mix and mingle with the cannabis industry and learn more about what a Cannabis Marketing Association membership can provide for your business.
Thank you to CMW Media for sponsoring this mixer!
CMW Media is the leading PR and Marketing Agency for emerging markets such as Cannabis, Sustainable Technologies, and Biopharma. We are award-winning industry leaders and producers whose inherent talent is creating messages worldwide and educating the public on innovative new market segments. With hundreds of news clips from AFP, Reuters, Associated Press and more, combined with countless digital marketing and creative projects, the overall fundamental understanding of CMW Media is this: if you are our client, our focus is putting the spotlight on your business or organization's initiatives through strategic corporate communications.
Cannabis communications professionals — check out CMA's first annual Cannabis Marketing Summit — a 2 day, intensive deep dive into cannabis marketing best practices with CMA in Los Angeles. February 24-26, 2020. Early Bird tickets on sale now.