Cannabis Marketing Association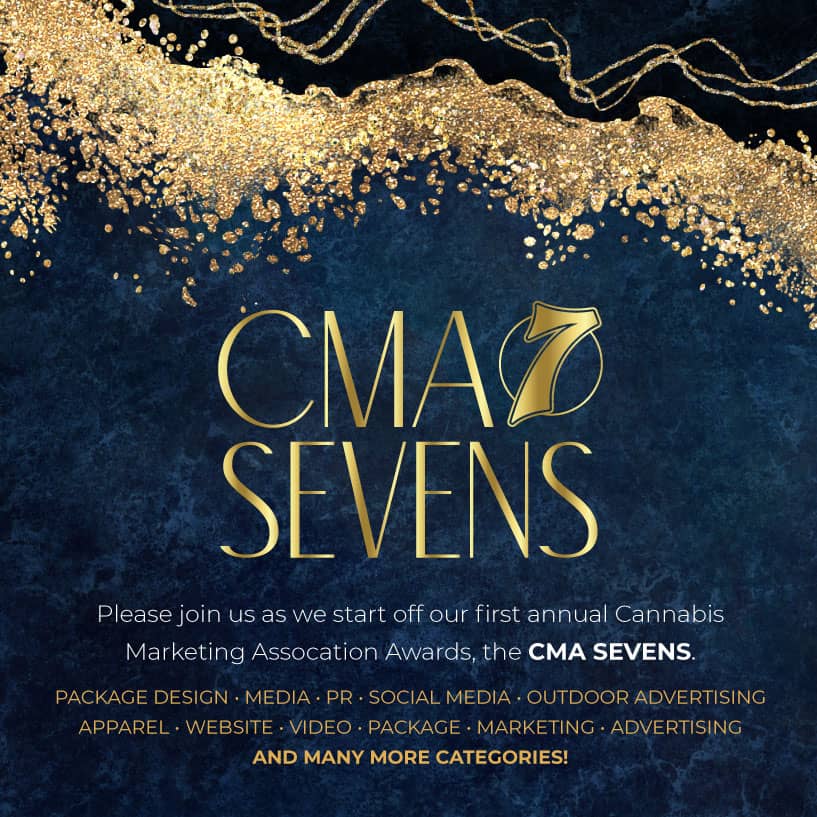 ** Entrants must purchase an entry here. Select your entry categories and add the product to your cart.  Once your order is processed, you will receive an email with a link to the Typeform application. The Typeform application must be submitted in its entirety to be considered. **
CMA Members: reach out to membership@marketingcannabis.org to receive your code for discounted entry. 
Cannabis Marketing Association's Seven Awards aims to highlight and uplift successful, inclusive, and intentional marketing within the regulated cannabis industry through 23 unique award categories and raise the bar for the industry's communications professionals.
The Seven Awards' hand-selected jury of CMA Members with over 50 years of combined advertising knowledge and experience will judge applications on two simple premises:
Was it an idea that was successful?


Does it reflect and promote authenticity?
As part of the entry, entrants must demonstrate the marketing medium or organization's proven ability to achieve the stated objectives and will be judged on the outcome of the work versus its stated goals.
20 categories are open for application, and three award winners will be hand-selected by CMA staff and jury, recognizing individuals doing exceptional work within the cannabis industry.
Entries will face a public voting period and two private jury selections prior to the CMA Awards show.
Please email membership@marketingcannabis.org with questions or concerns.