Cannabis Marketing Association
Learn best practices, how to overcome obstacles in cannabis marketing, and network with leading brands in the cannabis industry with CMA.
Learn From The Best in the Business
Join the Cannabis Marketing Association and learn from leading cannabis marketers to scale your dream brand.
Cannabis Marketing Summit 2023
ANNUAL CONFERENCE
June 21 – 23 | Hilton Denver City Center
The Cannabis Marketing Association looks forward to hosting you at the Cannabis Marketing Summit in Denver, Colorado!
Over the course of three days, attendees will have access to expert speakers, cutting-edge panels, and exclusive networking opportunities. Our program is designed to provide attendees with the latest marketing trends and strategies in the cannabis industry, giving them a chance to explore the rapidly expanding market and exchange ideas with industry leaders.
Subscribe to the CMA Newsletter
Get the latest cannabis marketing events, resources, tools, and more, sent directly to your inbox weekly. Subscribe today!
[hubspot type=form portal=5365456 id=67aae45a-6d87-4493-9a63-84aef6ec7033]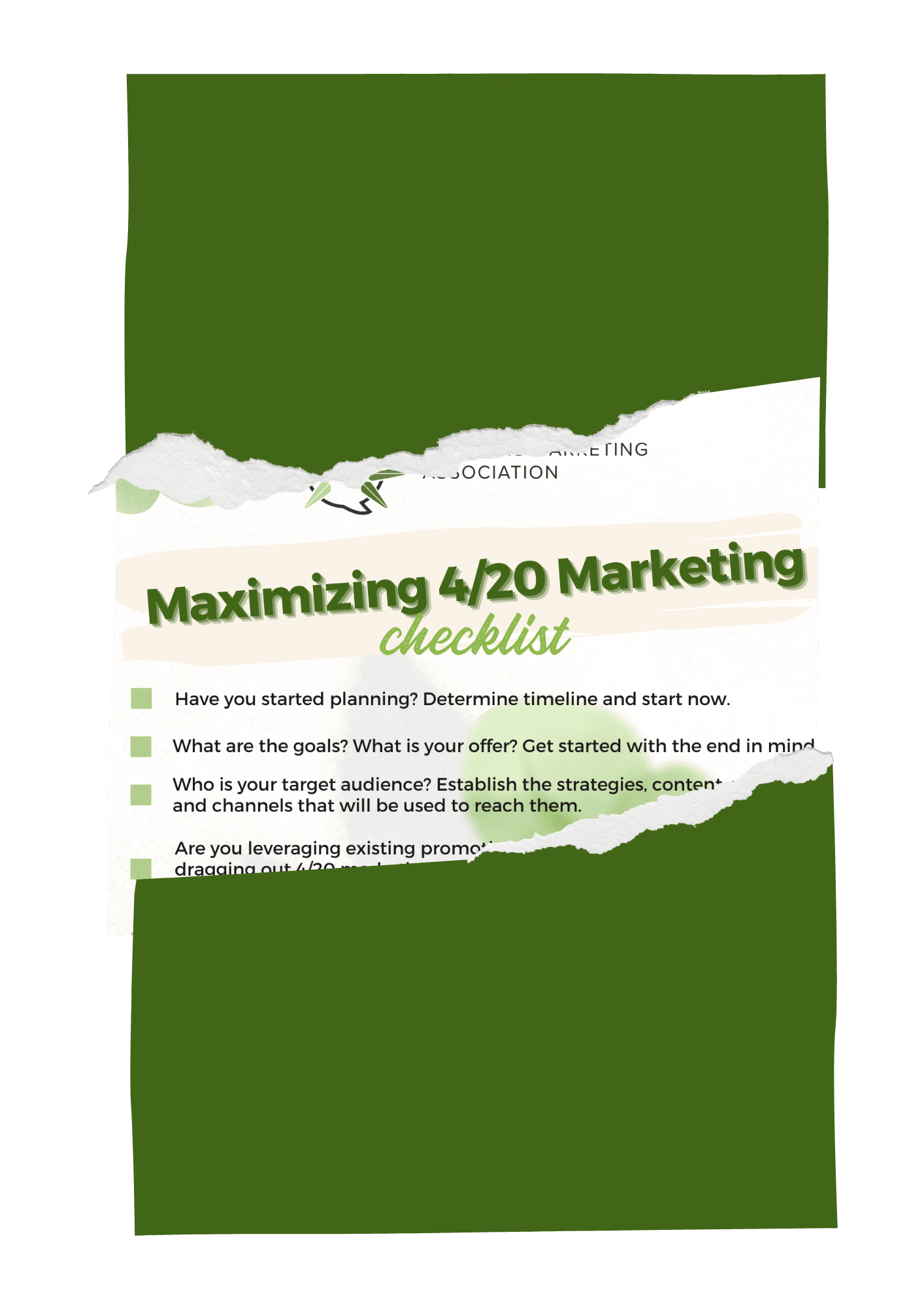 Download the Free Maximizing 4/20 Marketing Checklist
Looking to maximize your 4/20 marketing efforts this year? Look no further! Download the free CMA Maximizing 4/20 Marketing Checklist to ensure you cover all of your bases.
This comprehensive checklist includes everything you need to make the most of one of the most significant cannabis holidays of the year, from social media promotion to event planning and product launches. Don't miss out on this incredible opportunity to connect with your customers and boost your sales.