Date/Time
Date(s) - 10/28/2019
12:00 am
Categories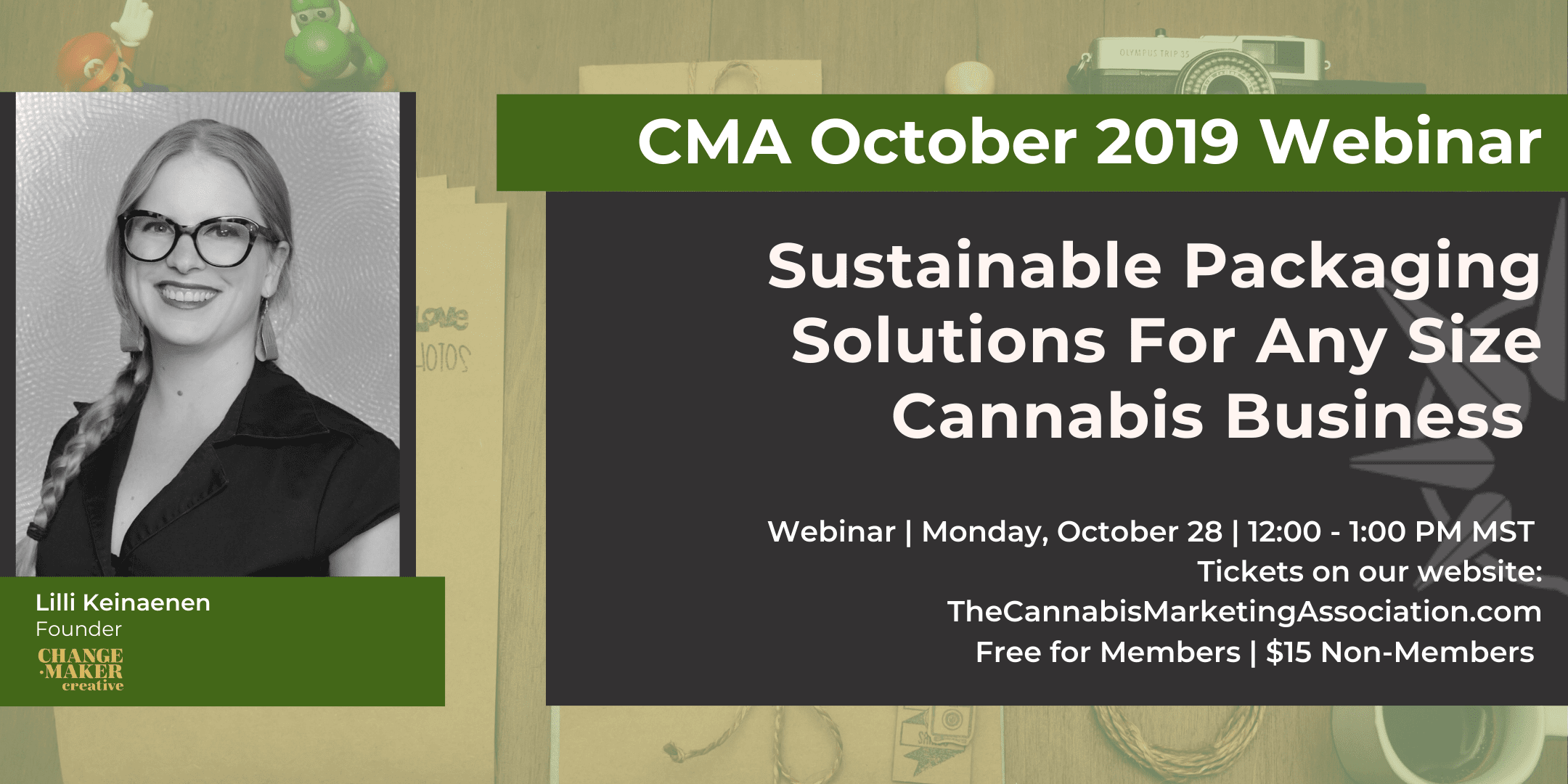 Cannabis Marketing Association's October 2019 webinar is all about sustainable, child-resistant packaging for cannabis businesses.
Sustainable Packaging Solutions For Any Size Cannabis Business
Ready for 2020? There are so many options for green packaging are available right now – and they don't cost as much as you'd think!
A surprising numbers of consumers willing to spend more on sustainably minded brands they feel align with their values.
This webinar will go over what sustainable packaging options are available in addition to discussing consumer sentiments around sustainability.
Speaker Bio
Lilli Keinaenen has been designing beautiful things for over 15 years. In 2016, she went all-in with the burgeoning legal cannabis industry, working with advocacy, dispensaries and distro clients, as well as craft cannabis product brands — from edibles and beverages, to topicals and smokables. She's deeply passionate about sustainable and compliant cannabis packaging. Lilli is the founder of Changemaker Creative, a Northern California creative agency, and recently joined the cannabis beauty brand Green Bee Botanicals as Chief Creative Officer. www.changemakercreative.com & Instagram.com/changemakercreativeco
Life before cannabis was with sustainable consumer products, environmental and social justice nonprofits, ad agency work in both Europe and the Bay Area.
Lilli is a classically trained designer with a Bachelor of Arts from her native country of Finland. She is also a self-professed reader of books, eater of tacos, font nerd and perfectionist.
Free tickets are available to CMA Registered Members and memberships must be purchased through our website here. Meetup members are not paying, registered CMA members by default.
Video recordings are available to CMA Members only through the Online Member Portal.