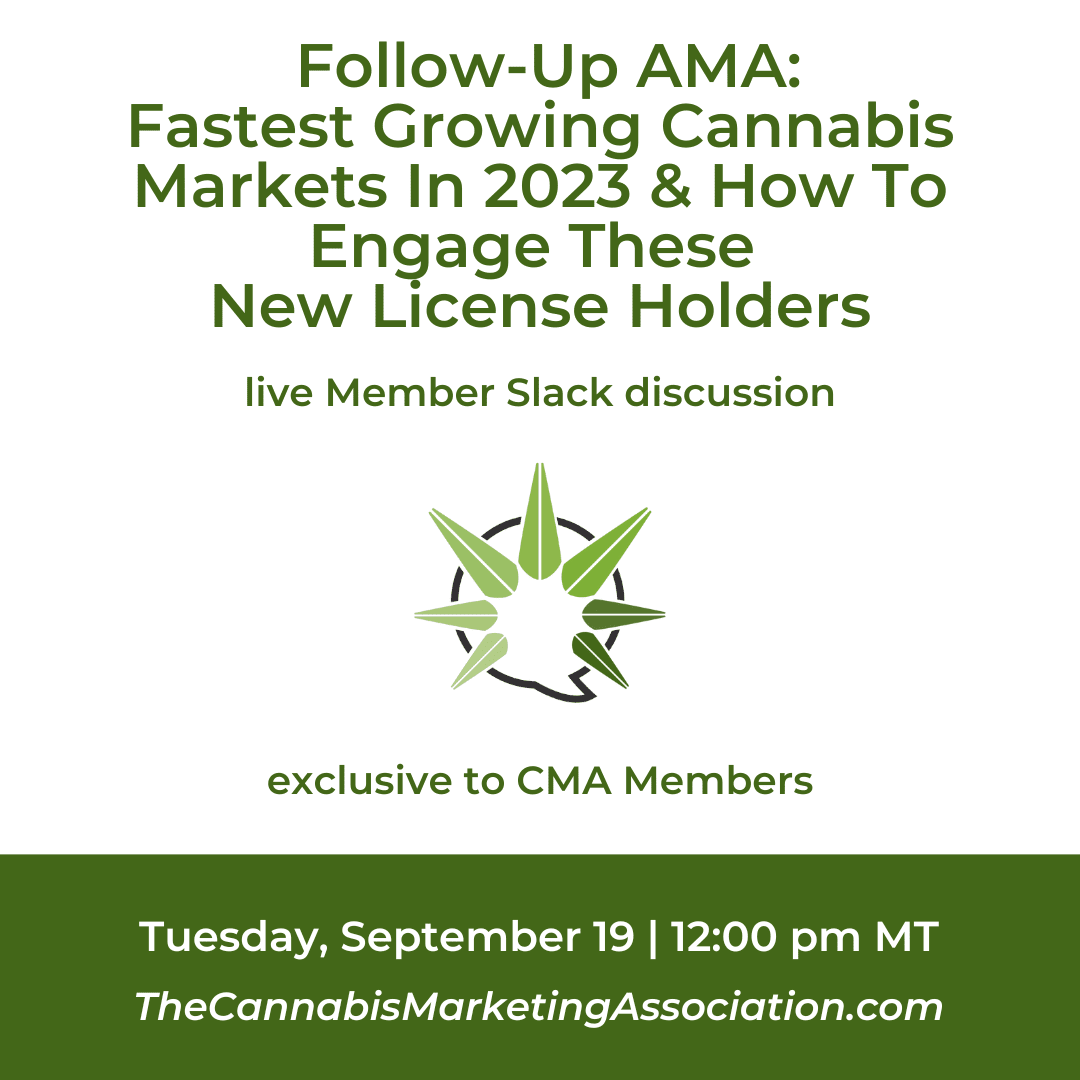 Join Cannabiz Media's Ed Keating and Alyssa Gatto on Tuesday, September 19 at 12:00 pm MT for a follow-up AMA in the CMA Member Slack Workspace, where they'll discuss licensing growth in the United States for the first half of 2023, email marketing tactics that will cut through the noise to reach them, and address your questions that may not have been answered during the webinar.
Objectives:
Gain insight into where your target audience is growing the fastest by reviewing which states are issuing the most licenses by activity – cultivator, manufacturer, and dispensary/retailer.
Hear predictions about what's expected for additional licensing growth in the remainder of the year.
Find out how to leverage this data through segmentation and messaging tactics that speak to these new operators.
This event is exclusive to active CMA Members. If you are unsure of your membership status, please email membership@marketingcannabis.org.
Be sure to register for the "Fastest Growing Cannabis Markets in 2023 & How to Engage These New License Holders" webinar on Thursday, September 14.