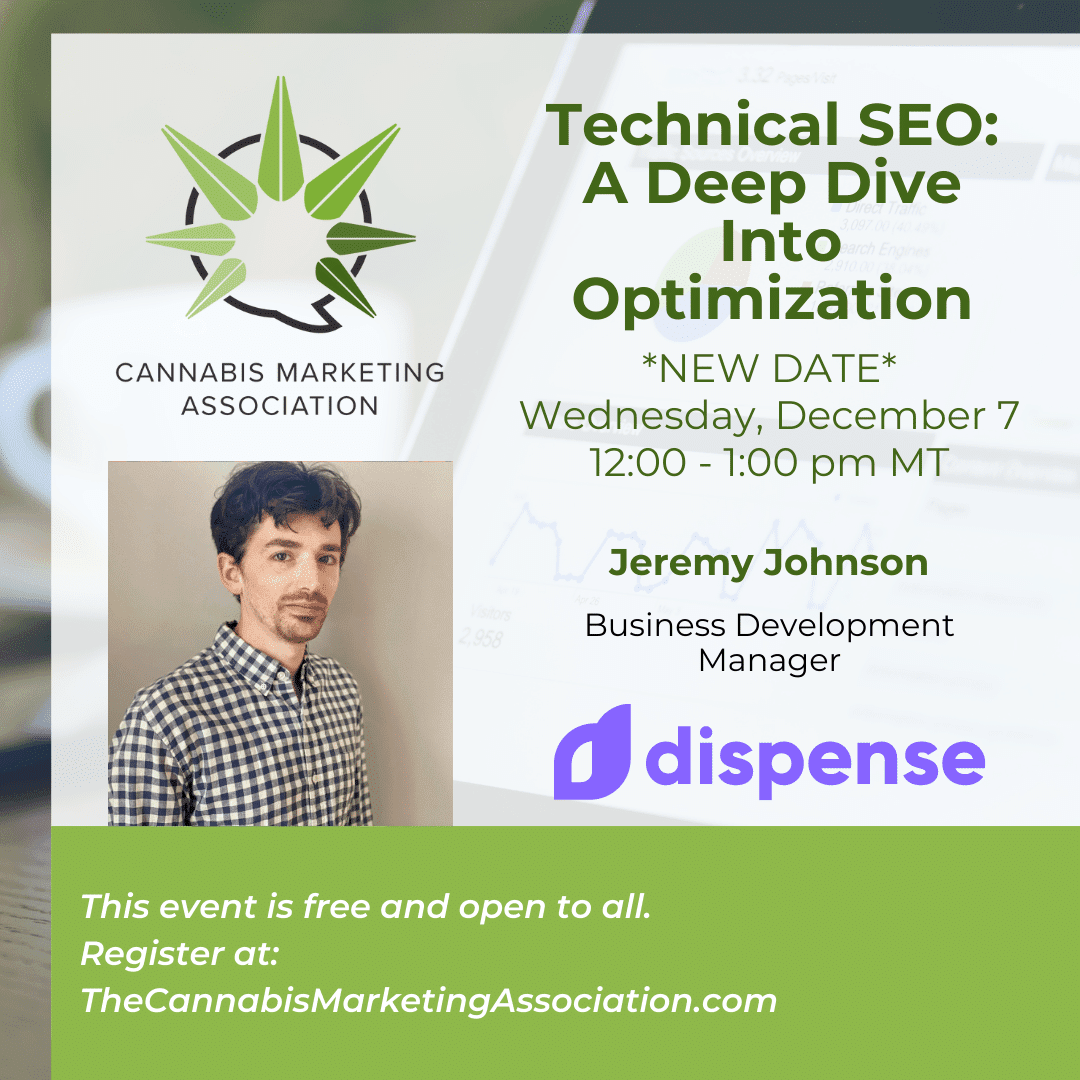 Join CMA and Jeremy Johnson, Business Development Manager at Dispense at 12:00 pm MT on Wednesday, December 8 for the final webinar in our three-part SEO series, "Technical SEO: A Deep Dive Into Optimization".
Loading times, backlinks, image sizes, structured data, schema, and more. What does it all mean? Why does it matter? What are the tools you can use to inspect and optimize these things?
Jeremy Johnson is a digital marketing professional that has fully transitioned into the cannabis space after a wide range of projects from leading mobile and web development teams to managing tech installations for music festivals and large-scale events. Cannabis has always been a part of his journey, as a 2nd generation advocate and medical cardholder at an early age. From 2020 to 2022, Jeremy helped lead the e-commerce and digital strategies for two of Michigan's highest-volume dispensaries. After a decade-long career in the digital world, Jeremy is now helping to educate cannabis retailers on how to use e-commerce tools to increase brand awareness, grow web traffic, and increase sales in the fastest-growing channel for the cannabis industry.
*This has been rescheduled from its original date of November 8 in consideration of Election Day.*