Episode Description
Lisa Buffo, Founder and CEO of Cannabis Marketing Association, sat down with Mary Pryor, CMO of Tonic CBD and Co-Founder of Cannaclusive, to discuss core values for cannabis brands and their overall influence within the industry. For more information, visit us at https://thecannabismarketingassociation.com
Find us in your favorite podcast app:
Show Notes
Lisa Buffo, Founder and CEO of Cannabis Marketing Association, sat down with Mary Pryor, CMO of Tonic CBD and Co-Founder of Cannaclusive, to discuss core values for cannabis brands and their overall influence within the industry. For more information, visit us at https://thecannabismarketingassociation.com
Lisa Buffo: Hi, everyone. Welcome to today's episode of Party Like A Marketer. Today's guest is Mary Pryor. Mary is the chief marketing officer of tonic CBD and the co-founder of Cannaclusive. Amongst her colleagues, Mary is considered a trendsetting, innovative, passionate, and strategic problem solver above all.
Mary has always been ahead of the curve due to being immersed in automotive design, electrical engineering, music, education, digital arts, and marketing. She's a bi-coastal media expert with an impressive roster of employers and clients. Mary has worked for major brands across the music, media technology, and marketing industries. Some of these brands include Sony Music Group, Viacom, and Rolling Stone. hHaving realized there was a pressing need for agencies that catered to culturally rich and niche audiences through digital and social marketing integration. Mary founded her firms. We fancy a consulting firm and Urban Socialista at digital marketing consultancy. Mary participates in speaking engagements nationwide does share her expertise in digital innovation. In 2014, she was recognized as South by Southwest innovator of the year. Mary's goal is to provide online branding and digital trend forecasting for the general market by empowering communities through the utilization of digital tools.
She's the co-founder of Cannaclusive, a collective focused on inclusive marketing and business advocacy in the cannabis industry. She's the New York chapter president of minorities for medical marijuana and serves as the Chief Marketing Officer for Tonic CBD and TriCola farms. She currently serves on the board for possible plan, a Curacannabis, social equity effort, and serves as an advisor and judge for the E's momentum accelerator. Mary also advises three cannabis and non-plant touching companies. Mary is a proud native Detroiter and graduate of the University of Michigan. 
Lisa Buffo:  Hi everybody welcome to today's episode of Party like A Marketer. Today we have Mary Pryor, the Chief Marketing Officer of Tonic CBD joining us today, and she's also the co-founder of Cannaclusive. Mary, thank you so much for joining us.
Mary Pryor:  Thank you. I hope you're staying safe on, today  is Wednesday, which I'm glad we remember now on week 12 of wherever we are in this lovely pandemic, this giant social experiment. Yes, thank you for making the time and I'm glad to be talking to you.
Lisa Buffo:  We are. Yes, of course. We're thrilled to have you today. I know you're the first black female Chief Marketing Officer for a hemp company in the United States. So super excited to hear more about your work at Tonic and Cannaclusive and get into a bit about what you do. So first, could you tell us a little bit about Mary, who you are, what you do in the industry and what led you to cannabis?
Mary Pryor:  Yeah, so I transitioned into cannabis. I still do a lot of work on the side in advertising in media development. But I transitioned into cannabis out of advertising and tech around really fully, I want to say 2019. I started kind of like bridging my tentacles into cannabis just for wellness purposes in a more serious way in 2015/2016, I moved to LA in 2017, to try to understand how to, you know, transition into the industry with my experience, and I dealt with a lot of weird and very weird and definitely stigmatized, stereotyped and problematic interactions where I wasn't taken seriously for that work. And so cannabis came about between myself and to other women, tiny rapidly flash and Charlie's Antoinette as a way to talk about inclusion and diversity in the space, we started a first inclusive photoset of cannabis consumption, which was the only one at the time that did that actual job of showing non-stigmatized images of black and brown people consuming in the industry.
And for me, you know, I've always been a cannabis user as a teenager, but I really started taking more of the time to understand the science of the plant, the cannabinoids and the endocannabinoid system, how it responds to my body dealing with what I have to manage for my chronic ailments. And it's been the most positive item that I've had to use for my body. So with that, I feel like the world should know and so I kind of jumped ins a way to, hopefully make a difference and get people to expose themselves to using the plan versus what's happening now, which is, you know, having to fight and will continually have in the fighting of regulations and making people understand that this is medicine and not a drug. So yeah, that's how I got here. And that's why we're here now.
Lisa Buffo:  And you're based in New York, did you? Did you grow up there and then did you leave LA and then go to New York City?
Mary Pryor:  No, I'm actually born and raised Detroiter.
Lisa Buffo:  Oh, nice. I'm from Cleveland.
Mary Pryor:  Yes. Yes. Midwest. I'm a born and raised Detroiter, I moved to New York when I left DC around 2016. And no 2006 I'm sorry. And then I've lived in and out of New York. I've been back to LA, I've been to Atlanta, I've been back to Detroit, I've been to DC again, I've been in and out of the city. I'm planning another Exodus for June, which will take me back to the farm, which is pretty interesting. But I think that, you know, New York is where I've learned a lot of the hustle that's required, and overall, being adaptable. I've spent a lot of time working between large companies and small startups. And you know, a lot of those differences and adaptability and things that you can do are totally different. It's my first time working for an agricultural startup. But you know, I like pushing. pushing something positive from a medicine standpoint is way more fulfilling than trying to put together a marketing plan for cigarettes. So that's just how I feel about that. Yeah, at least I'm doing something good with my time.
Lisa Buffo:  Yeah, that makes sense. So before, before your job at tonic, what? What types of marketing roles did you have? And what types of campaigns were you working on?
Mary Pryor:  For me, I've worked on digital and social strategy campaigns, branding campaigns, campaigns where your focus on paid organic and earned media, I worked on campaigns that involve like being an account supervisor. Being a senior strategist, being a digital project manager, figuring out how to do app and app in beds building front end design working on CMS is like I had to tread the line of tech and advertising in and out and even right now like I'm reteaching myself Final Cut. about launching a content studio in my house. I have a sewing machine. So I'm doing a lot more I think I think being multifaceted. And being able to tell stories as a content creator is something that's really important. And even as a marketer, with the experience that I have in the years that I have behind me, being able to tell my own stories are important, especially when we're looking at the downtrend of jobs and what's available right now.
Lisa Buffo:  Yeah, and I see you worked at CBS and time and AT& T so you wrote, it seems like your background you really kind of started with these larger brands and honed your skills there and now are bringing that to the the cannabis and have space
Mary Pryor:  Well, I really started at Sony, And then from there, all of those clients you just mentioned were clients that I acquired as a consultant, which was the word of mouth. My employment has been at Sony, McCann mcgarrybowen. I've done the team Viacom, SheKnows which is the blogger network. But all the other clients that you see that have been, like, acquired as part of my like Rolodex have been consultancies and has been word of mouth, oh, I'm lucky, whether it's been doing research or an audit on social, if people better ways to amplify their voice or whether it's just been an audience dev plan or a content plan or designing marketing for microcontent. When I worked at Vayner, full time, you know, I've had a chance to work with a lot of different industries from CPG spaces to beauty to fashion, and all of that definitely goes into cannabis. I mean, there's a way to do it that's a little bit different. You know, we're in a space that's not legal. federally, which does have restrictions but you know, I have been groomed to be scrappy, and groom to also think big. So you know, it's always a challenge to keep that balance going. Because this is an industry that moves really, really fast. And you have to be aware of all the changes at all times.
Lisa Buffo:  Yeah, it does move fast. And I think I've said this on several episodes and a few people I talked to but you know, the adage is one year in the cannabis industry is like dog ears, and I feel like that's moving even faster these days. So can you talk a little bit about your approach with tonic CBD from a marketing perspective? What what were some of the first steps you took when looking at the brand? And how are you approaching strategy? Like, can you tell us a bit about how you're differentiating there, and what the angle is and how you're approaching that?
Mary Pryor:  So there's three things we care about value, quality and education and that also breaks down into a lot of other tactics but for the quality that we have hands down, Brittany's Mastered Formulas. Our team on the Bartle side is mastered formulas shout out to Larson and Romina was part of our team there. But you know, from the way that we grow, which is outdoor, which is led by Eric Carbone, to the overall ethos that we follow, caring about the holistic nature of the plant, and being honest and being very, very firm with that. We provide something that is really well valued, considering the marketplace that's around us. We care about every test result, we care about every taste, we care about every crop. We're getting ready to launch our new crop of grounded which is our 2019 formula this year, and even that has a certain unique taste and okayness like we can't even care about it. Almost down to the wirce, like being like a CBD Somalis. And so you know, within the the idea of delivering that message needs to come from homegrown stories, showing people how our process of where we grow, where we're at. Having real people understand that this is a family business, having people understand that there are diverse, active, energetic women that are leading decisions and making change. And you know, we're driving our own narrative.
And I think that what makes us stand out is the fact that we really do care about what we produced. We care about having community awareness, we try to drive conversations and intermingling those items in regards to showing that giving back can be powerful while still maintaining and running a business. And we always want to be able to have customers feel that they can reach out to us to understand more about what they're taking, how they're using it from our topicals to our sublinguals to any product that we bring on from the edible line which we have with for dimaria chocolates, which is a brand that I also support, because we sourced their CBD. You know, we care about the quality of what we even sell on our website, whether it's from our brand partner Sackville, or even from any new partner that we're considering. We're very, very engrossed in the formulas that we make and produce.
Lisa Buffo: And so you mentioned as your your three core values, quality value, and education. Can you talk a bit about the education aspect and how that plays into marketing? And what I mean by that is it feels like everything we do in cannabis is marketing because what we're doing is changing perception. And there is such a gap of knowledge between the public in the industry and the industry still has a long way to go as far as what we know about the plant. How do you approach education and how do you infuse that into your marketing objectives?
Mary Pryor:  We do our best to make education as inclusive and accessible as possible. So there's no need to be talking over someone's head. There's no need to make this a very, very, you know, one way one gender, one ratio, right. But we're trying to cover as many boundaries that are like seeing as hurdles as possible with our educational efforts. So whether it's the content that we produce on our website, whether it's through video, whether it's through social posts, whether it's through the partners we try to work with, whether it's through webinars, like you know, we're looking at a world right now where events won't be coming back for a minute. So yeah, no, you have to check up. Now we have to do what we need to do to deliver our message in a way that's way more authentic and kind of outside the box. And I think that you can't be outside the box in a corporate environment too much. I mean, there's still corporate things we need to do. But I think that honestly, the more that you can be visual and honest and still run a business, the more customers respond.
 And I think that's the honest thing that you can see from even just going on our social media. Um, I think that we are looking at a lot of really amazing opportunities in terms of how we want to spread that message with people that think like us and care about, you know, everything that we're doing. So whether it's our video series that we've just launched, which is the growroom You know, we're not just sitting around talking to ourselves about cannabis and hemp all day, we're talking to other people about how they've utilized the plant as part of their medicine healing journey. We've also, you know, really, really taken a big, big leap into not only caring about that, but trying to control more of the process of what we're looking for. So at Bartow, Berto labs, you know, being able to understand high quality extractions, being able to make sure that, you know, there's education and you surround terpenes with our blends. This is the wave of the future.
 And I think that the more that you can control the supply chain and be part of that conversation, the more that you can figure out and be crafty with the way that you market to the everyday human being. I think that being stylish and cute is great. And that's something that we care about as well. But honestly, education needs to be touchable. And I think that that's where marketers missed the point. You either make it too stylized, where you can't see yourself being this person, it's feels out of reach, or you make it too homegrown, where you feel like there's no connection to you for it because you don't understand the whole science of what's really happening. You have to make it a 360 experience with what you have and right now, microcontent is king. It's not going anywhere. And, you know, you can do a big billboard if you want. But then you have situations in California where you have Congress folks are trying to get rid of billboards. So you don't want to think about way where you're so big that you lose touch with what people need. From the macro level. There's a macro and a macro that comes together to make all this work. And I think that one of our biggest things that we're going to start pumping way more is the farm and giving people a chance to explore our space, whether it's virtually or you know, we are not able to tell you the address because you know, legal laws, but yeah, you're nestled comfortably between three places you will hopefully know if a Covington and OB go and it's a family-owned farm. The family made this great decision to utilize and move up there as a whole group, I would say a few years ago. So we are nestled the farm is nestled between a Vigo, Ithaca and Binghamton and all the acres are being used to grow him. We just posted a photo of call last week of our seedlings, our little babies. And yeah, man we are. People need to know that this comes from an actual plant that is made in a lab. Yes, it goes to get tested. But we want people to understand that we're growing organic, high quality items, not something that is just in the out of the blue coming out of nowhere. And I think the more that people feel connected to the earth, especially during this time, the more that they're more receptive to trying something new.
 Lisa Buffo:  Yeah, that's very true. So, that's upstate New York,
 Mary Pryor:  Upstate New York, that's correct.
 Lisa Buffo:  Nice. Okay. And then you had also mentioned that tonic is all women owned, and it's all equity holders as well. So can you talk a little bit about your co-founders as well? And perhaps, is there any interplay between the work you do at tonic and the work you do at Cannaclusive?
 Mary Pryor:  Well, we, I mean, like, Tonic is one of the brands that early supported cotton of like, you know, what we do and how we care about community support. years ago, now that I have to remember and use my brain to think about that. Yeah. Initially, Brittany reached out to me because she wanted to figure out ways to be more community aware, when I actually went to an event that was hosted by humble bloom at this event space called wilkos Lucas in Brooklyn and she was speaking on a panel a ll about hemp and CBD and I straight up just asked everybody, what are you doing to be inclusive? And if you're not doing it, I don't want to talk about anything you have to talk about. I was very, very direct. And she answered me, like really, really well like not like, on some, well, you know, like she was like we need to do more and I want to figure it out. And she followed through. And, you know, we I wasn't working at Tonic at the time, I was still heavily engrossed in the advertisement space, like I was still doing stuff from help on vitamins, minerals and supplements. So I've always had an understanding of toeing the line of pharma. Because I've done work in pharma, the BMS space, and now the plant medicine and medicine space because there's certain language, language and lingo you have to be mindful of so that you don't get sued. So you know, when Brittany Britney hit me up last year asking did I know anyone who want to help her market the company? And I was like, I mean, I guess I could do that. She was shocked that was available.And I said, Yeah, I mean, I don't want to market markets not a it's not removal stuff right now. So dirt. And you know, she offered me equity and that's powerful and I have to deliver on top of you know, being paid.
 So, it's it's interesting working with a Capricorn they're my favorite people in the world. I'm saying this so I don't get fired. But I think that for me,I like I like them. You know, I'm not I don't feel.I don't feel that a lot of people get to say that they like, or they even tolerate the people that they have to work with. In this space. I don't want to work with a bunch of weird, awkward all white guys. I just don't because it just feels like I have to code switch my my gender, you know, and you know and what that means for people that are kind of like oh my god, what are you saying? You know, I can't tell you that I'm having a headache because my period today because you're gonna think that I'm weak like I can have that conversation with women. And we can all be like, yeah, girl I understand. Let's push through. But with all white guys that are like, gross. I'm like, dude, you came. What did you think you came out? Did you come out of some embryonic fluid? Yes, which is covered in blood. So it's good to be able to like that camaraderie. It gets a little hazy when like mercury and retrograde comes and all of our periods one up, but other than that, we're pretty good.
Lisa Buffo:  Nice. Nice. Well, could you tell us a little bit about the biggest challenge you've had to overcome and marketing your business whether it's Cannaclusive or tonic CBD I know many of us cannabis marketers sort of share the struggle of having very limited access to what would be normal channels and have to focus more on you know, like you said organic content, micro content, education and meeting people where they are, but it is not as easy if you will, as it is if you're marketing a more mainstream product or brand. What have been some of your biggest challenges and marketing your business?
Mary Pryor:  I would say budgeting, I would say be an oversea market like this market is we're not the only ones right? We're not the only all female owned company. we're not the only ones with a farm. We're not being like, this is a really oversaturated market. And so you have to think about what's more important, nationwide, regional, worldwide, which audience matters the most to you? Which audience is going to really respond to you? Like, all of that has to be in consideration?
And I think that that's the biggest hurdle. You know, also, you know, there are situations where, yes, you can advertise on social media, personally, and I'm telling people this in the space because I know, it's very not popular to say this, but I don't want to have to deal with the paid ads situation, we're not gonna be like, people don't want to have to play that game. Paid ads are great, but like in this space, you know, you literally have companies that rely on paid ads, and really might not even get any traction. So when I look at Twitter, and I see that Chips Ahoy is doing a paid marketing campaign around Sour Patch Kids cookies and some Chips Ahoy cookies. And I can still get under other trending topics that are not even mentioning what they've just paid for. I don't know how effective that isn't a strategy. When I go on Instagram and I get served an ad yes, I depending upon the ad, I am more than likely to click that. I will say that. But I mean, the big boys are still the big boys and people tossing 10 to five to thousands of dollars into social ads, you have to be very, very mindful of that actually providing ROI. And, you know, a lot of what I'm seeing is, you know, where's the ROI if you can't really guarantee that that's going to generate like solid sales, it's just going to generate clicks.
 So there are different ways to create Click Funnels effects, if you're thinking about you know, being more aware of how to utilize Instagram and how to create amazing white papers. And how to utilize Pinterest and create amazing designs. All of that is should be in consideration. But I'm not sure if I'm not sure if there's a lack of that understanding in the industry I don't think that that's the issue. I just think it's now very oversaturated and it's hard for the consumer to know what's good and what's bad and there's a lot of bad apples out there. Yeah Abell a lot with a lot of money that they receive. And you know, I'm not I'm not I don't want to be a bad apple. Does that make sense? 
Lisa Buffo:  Yeah. Yeah, it does. And it appears with the CBD space. I mean, it got saturated fast. It was sort of on the fringe and the next thing you know, everyone's in it. And now, you know, I agree with you that it is very hard to distinguish and differentiate in terms of quality, not only because there's lack of standards and oversight, but again the consumer knowledge base is not as up to date. And it can be confusing to when you see you know, different labels like hemp based or CBD based those you know, those mean two different things.
Mary Pryor:  So, generally means two different things, you know, like when you're talking about hemp derived CBD, that's different, but when you have to break down to someone that hemp derived CBD is different than hemp seed oil, your that's a whole other educational moment. So it's not something that you should shy away from. But I do think that people get away with people get away with a lot in a way where even just from a level of like concern and, and integrity, we don't want to be that brand and we're not going to be that brand. And that's just something that we aren't willing to play those types of games when it comes to misleading people, because these are lives that are relying on this, especially now because as you know, we're in this lovely thing called the pandemic. And people utilize CBD for release and for anxiety and for inflammation. I don't want to lie to my customer. And there are people that truly don't give a darn, they want to make that dollar. And, you know, that's disappointing. But I also think another challenge we have is, you know, funding is always a challenge for everybody. we're not the only ones out there that think about this on a constant level. But, you know, if we had more funding, we would be able and want to do way more to reach out to communities with the right education in the right ways to understand how agriculture is a wave and a peaceful vibe that you can have for yourself. In this world, but yeah, you know, funding, the nature of the space being competitive and oversaturated and having to stand out amongst bad apples. Those are the three things that come to mind for me.
Lisa Buffo:  Yeah, that's a good point. So you had mentioned earlier about measuring ROI. I would definitely love to touch on this because I think that something in the cannabis and CBD space can feel a little out of reach or hard for people to measure because a lot of the things we have to do aren't paid ads, and revolve around education and brand awareness. How do you measure ROI and what are some of the metrics and indicators that you use to determine whether something is working for photonic. Is it different?
Mary Pryor:  I would say outside of your GA outside of GA out of your Google Analytics, your MailChimp, your WooCommerce, your, your numbers here, or any type of item that you use, you know, we want to be able to actually figure out the best way to utilize like CRM strategies, and there are a lot of different platforms that you can do for that. I think that having a CRM process, then you can generate better consumer response and revenue and continuation and figuring out how that works. Figuring out what the pipeline is of the sales experience, if you lost a customer how to get them back, but that behavior looks like you know, you need platforms that are CRM based to help you develop those strategies, because then you can figure out okay, if I know that I might have lost a consumer because they may not have liked the product, how would I not, how would I know? How would I not know how to do that? Do have to survey? Do I have a way to track that experience? Is there a way? Do they feel like it's not affordable? Do I need to consider, you know, a way to bring the back in with a specialized email going out in regards to what we have to offer, like, all those understanding of consumer behavior can generate ROI. If you're doing like a campaign where you're paying for placement, and lists on websites, you know, how powerful all those websites to know that you're going to target an audience that's going to generate awareness and press does generate awareness. So I think that being able to understand what it is to have a good PR person and a bad PR person is also a skill too.
Lisa Buffo: Do you leverage PR pretty heavily with Tonic?
 Mary Pryor: It depends for certain campaigns we do. I have a background in relationships. I'm not a PR person in any means, but I try to utilize solid relationships for people that are in my life genuinely to generate more worried about what we do.
 Lisa Buffo: Yeah, that makes sense. Okay. Well, I'm curious, you talked about how these PR for certain campaigns, are there any campaigns you've run that have you've been particularly proud of, or particularly successful that you could speak to?
 Mary Pryor:  I think we're really excited about the campaign we launched. Well, a couple of things on the chemical side. Our campaign for Black History Month did really well. We did a 20 day giveaway for 20 a month 4/20 month which is April. We've done campaign work on the tonic side with our Bible week in January. We're finishing up some potential summer projects in regards to doing outdoor content done around the digs, which was in our store that we had pop up around holiday time was pretty awesome. I mean, we try to now we're getting more into campaigns that are based upon the state of the world, and what it is to kind of find safety and security. So I don't know if the word campaign really works anymore. I think the word that people need to get outside of is instead of calling it a campaign, what is your consumer? What is your consumer retention strategy? What is your consumer engagement plan? What is your consumer? Well, what what content are you using to create to engage with others? So it's more so you know, when engagement items are you created to generate awareness?
 Lisa Buffo:  That makes sense. And what advice would you give to someone who wants to start their own company in cannabis or get into cannabis? Or CBD marketing? What? What advice do you kind of have for those who are looking to transition into this space but may have a more traditional marketing background like yourself?
Mary Pryor:  Education around the science of the plant, have education around what is involved with government items, have education around this whole entire space. The more that you can understand how the plan works, the better you can market it, the more that you understand how government and regulations come together, the better the better. You can market it. If you're not doing that, it's a missed opportunity. In my opinion, it's not just oh, I came from doing kick marketing. You know, cars, I can market CBD, okay. Sure. What do you know about the science of the medicine of the plant nothing. I would not want to hear from you because you can't answer questions like, as a marketer, you can talk to me about marketing the plant. And then you can also say to me, hey, my mom has MS. I've been thinking about trying to figure this out for her. Where can I go? What can I do? I can literally tell you which study to look up which website to go to the reference the study, what other study you can see to reference that which receptor might be the most responsive to that depending upon where the MS is the worst within the neurological body. Even if CBD might not work for you what ratio of CBD to THC, you should try which product you can go to like I can give you all that outside of just telling you how to put together a nice banner ad.
Lisa Buffo:  Yeah. So I want to talk a little bit about can occlusive and your work bringing more and more better representation of minorities into campaigns and into the cannabis space. I know there's a lot of work that needs to be done for marketers and business owners in this space. Could you talk a little bit about areas in which the industry and brands can improve their representation and their diversity in their campaigns and ways in which they can go about that?
Mary Pryor:  Yeah, um, you have to want to do it. And I think that I've encountered too many people that say they want to do these things. And they don't hire inclusively. They don't offer opportunities to where people of color exist, and they're not targeting those opportunities to people of color. They're not sourcing brands that are owned by people of color to be in their store. And they're just kind of utilizing pretty faces of black and brown people on their social media, but you would never know that they even they don't pay their writers on time and their writers are not even black. So I kind of feel that at this point, now that I see that the social equity and diversity conversation across many industries, not just cannabis, and yeah, we're talking about, I mean, Tech has down trending. Even within even when it comes to women led efforts, that's down trending. You know, if it's not a priority, it doesn't matter who does what.
If it's not a priority to the people that need to care about it. We're going to have to continue to call it out, and I think the point we're calling it out may or may not be working anymore. And so I think it's time to build supportive systems that can do that, soo that people can feel supported and feel like they actually have a chance to, to thrive and grow in the cannabis industry. So now we're trying to focus on creating a more honest existence and more of a talkback week batch for folks so that they can do what they need to do to support brands that care about inclusion and make it a part of their everyday ethos.
Lisa Buffo:  Yeah, so starting with hiring and starting with hiring at leadership, and when you can hire people of different backgrounds than yours and genders than yours, then you can, the want becomes more apparent and the want can become there and then, you know, be spread throughout the values of the company and the marketing but it seems like starting with hiring in order to get the want really clear there and upfront.
Mary Pryor:  Yeah, you have to start with the hiring. I mean, what else? Look, you have to want to make change. If you don't want to make change, I'm going to be very honest with you here. I don't feel that people really care about inclusion in this space. And I feel that we have to fight about demanding inclusion all the time. And it's incredibly annoying, and it's incredibly a really, really distracting from just trying to have an existence.
Lisa Buffo:  So it sounds like it needs to start with hiring and it needs to start at the top. So if you hire folks who look different from you, or have a different gender, different race it it can, the wants can then be there from that leadership perspective, and ideally, lead through the business and be seen throughout the business. So starting with hiring so that the want is there, you would say that's a good first step.
Mary Pryor:  That's a good first step. I would say making sure that you have a community give back plan to where you're supporting communities have been harmed by the war on drugs, I would say actively participating in these communities and actively hiring from these communities makes sense. I would say creating educational ways to educate communities that you're in about what's going on and you know, a percentage of what you create and the partnerships that you have should involve people of color and shouldn't involve women. You should not, I shouldn't have to tell you that this industry has been built on the backs of black and brown people harmed by the war on drugs, which was clearly all part of a giant conspiracy campaign. From the beginning of everybody going to get marijuana was gonna make you go crazy and like, lose, you make use your body parts and shit. I mean, like there's a lot that precedes where we're at, that has to do with racism and injustice. And so if it would be it's very remiss when people missed the mark, then there are also been companies that have used that to their advantage to try to gain more funding and to lie about how their business operates, and they've not received any, you know, blowback. So I'm aware that people are utilizing social equity as a carrot on the stick to drive there, supposed awareness but it's not happening authentically and it hasn't been happening authentically for a while. And so you have people like me that, yes, I'm very glad to be working where I'm working. But I'm also glad that I have co-workers that understand that these items are important. But at the same time, I'm very, very, very disappointed at how slow the industry is making progress or showing that they care about making progress and understanding how inclusion and equity needs to be at the face and the front of what they're developing as a part of their business ethos.
Lisa Buffo:  Yeah, that is a great way to put it. Okay, well before we wrap up, where do you see Tonic CBD and Cannaclusive going in the next five years?
Mary Pryor:  Tonic, we're going to keep growing. Bardos really exciting for us. And I'm so glad that that is maturing into a pretty, pretty amazing company. I mean, we're brand new, we are new to this, and true to this. But what we have coming down in first products and creation of products is pretty awesome. from mechanical subside, we're going to launch our own shopping support network so that people can buy directly from people in the in the space of being people of color that are only supported. And we want to do more education around you know, the value of financial support and wellness support because we all need it. You know, this is medicine and treating it just as its own thing doesn't really make sense. It needs to be tied into understanding, you know, the business of it and the wellness aspect and it needs to be married all together with a lot of other items that are now coming up to the front such as psychedelics, such as mental health, such as just overall self-care. So that's something that is very important to me. It's very important to everyone that I've worked with. And you know, I think that the more that we show a cohesive message of driving the importance and the use of cannabis and hemp as a part of just everyday life, the more that we are going to win in this space no matter what company we represent, or where we're from.
Lisa Buffo: That's awesome. Well, Mary, please let everyone know if you have any last advice, any parting words and as well where can they find you and your brands?
 Mary Pryor: Awesome, so you can find me at @missmarypryor on Instagram.  You can find Cannaclusive at @cannaclusive any anywhere on the internet, you can find Tonic CBD by going to tonicvibes.com or at @tonic_CBD. We are also on YouTube. And we are also on Twitter. And on Facebook. We're on all the cool places that everybody's at right now. We are, we are debating a TikTok. I have a private TikTok, like a private fence to TikTok that I don't put out there but I do a lot of dancing. But yeah, that's where you can find everything.
Lisa Buffo:  Awesome. Okay. Well, thank you so much for joining us today. It's been a pleasure to have you.
.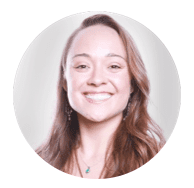 Meet Your Host
LISA BUFFO, Founder and CEO of Cannabis Marketing Association
Lisa Buffo is an award-winning entrepreneur and marketer with a passion for launching companies with experience in both the cannabis and technology industries. Lisa is the Founder & CEO of the Cannabis Marketing Association, a membership based organization focused on education and best practices for industry marketers with the vision of rebranding cannabis at the national level. She was named one of 2019's 40 Under 40 Rising Stars in Cannabis by Marijuana Venture Magazine in 2019 and named "The Marketing Guru" by Women & Weed magazine and is a featured speaker and media source in publications like Forbes, The Guardian, and VICE. You can find her on Instagram @libuff and Twitter @libuff21