Building a Cannabis Marketing Strategy
Learn how to build a cannabis marketing strategy from a panel of top executives in the cannabis industry at the Cannabis Marketing Summit.

The Cannabis Marketing Summit is the premier 4-day online event for cannabis marketers and communications professionals who work in-house or on the agency side of licensed cannabis companies. As the summit approaches, we want to further dive into the content of our panels and the background of our speakers.
The first panel discussion "Building a Cannabis Marketing Strategy" will start at 11:00 AM MST on June 1st, 2020. Here we will look deeper into strategies to enhance your business, strengthen your marketing plans, and grow your brand. We have an amazing lineup of panelists featuring industry leaders in cannabis marketing.
Click here to purchase your tickets to The Cannabis Marketing Summit!
Jennifer Dooley, CSO, Green Thumb Industries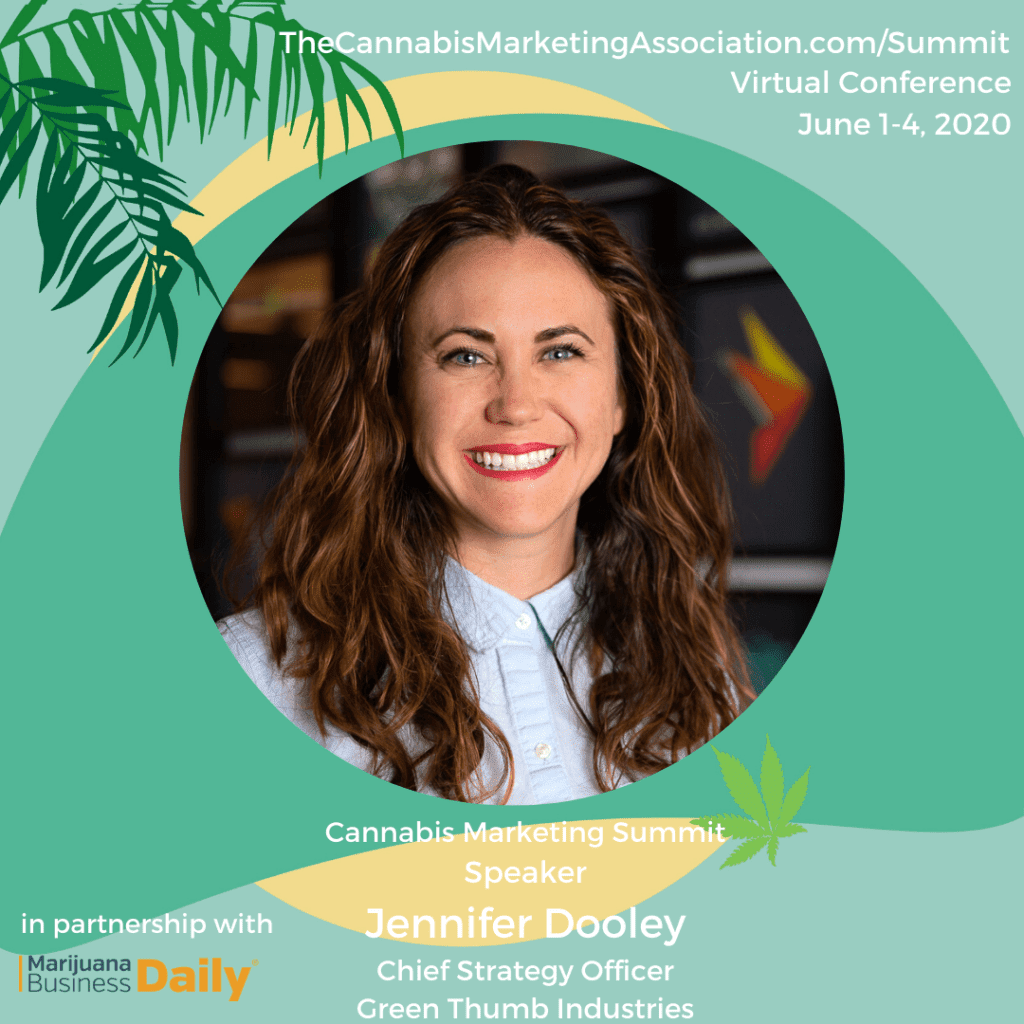 Jennifer brings a decade of experience building consumer brands, driven by her uniquely creative and analytical approach to identifying and capitalizing on market opportunities to GTI.
Before joining GTI, Jennifer led strategic Brand Development and Innovation at Storck USA. Storck USA is a top 10 global confectioner, known for brands Werther's Original, Toffifay, Mamba, merci and RIESEN. There, she managed a $100M brand portfolio P&L and brought to market dozens of new products. One of the products was the first non-confection product to come out of the century-old Werther's Original brand: a Caramel Popcorn that knocked out incumbents. This product earned #1 ranks in the market and the 2015 Snack Category Product of the Year. She also ran brand operations for the Werther's Original Caramel Shoppe in the Germany Pavilion at Walt Disney World's Epcot.
In 2019, Jennifer was named to Marijuana Venture's "40 Under 40" list and High Times "Female 50." She earned her MBA from Northwestern University Kellogg School of Management with a focus on Marketing, Entrepreneurship, and Innovation. Jennifer graduated summa cum laude from the College of Charleston with a Bachelor of Science in Business Administration and English. She was also a member of The College's NCAA Division I Cross Country and Track + Field teams. She currently resides in Chicago, loves a nice rye, a good pen, puns, and boxing.
Ericka Pittman, CMO, Viola Brands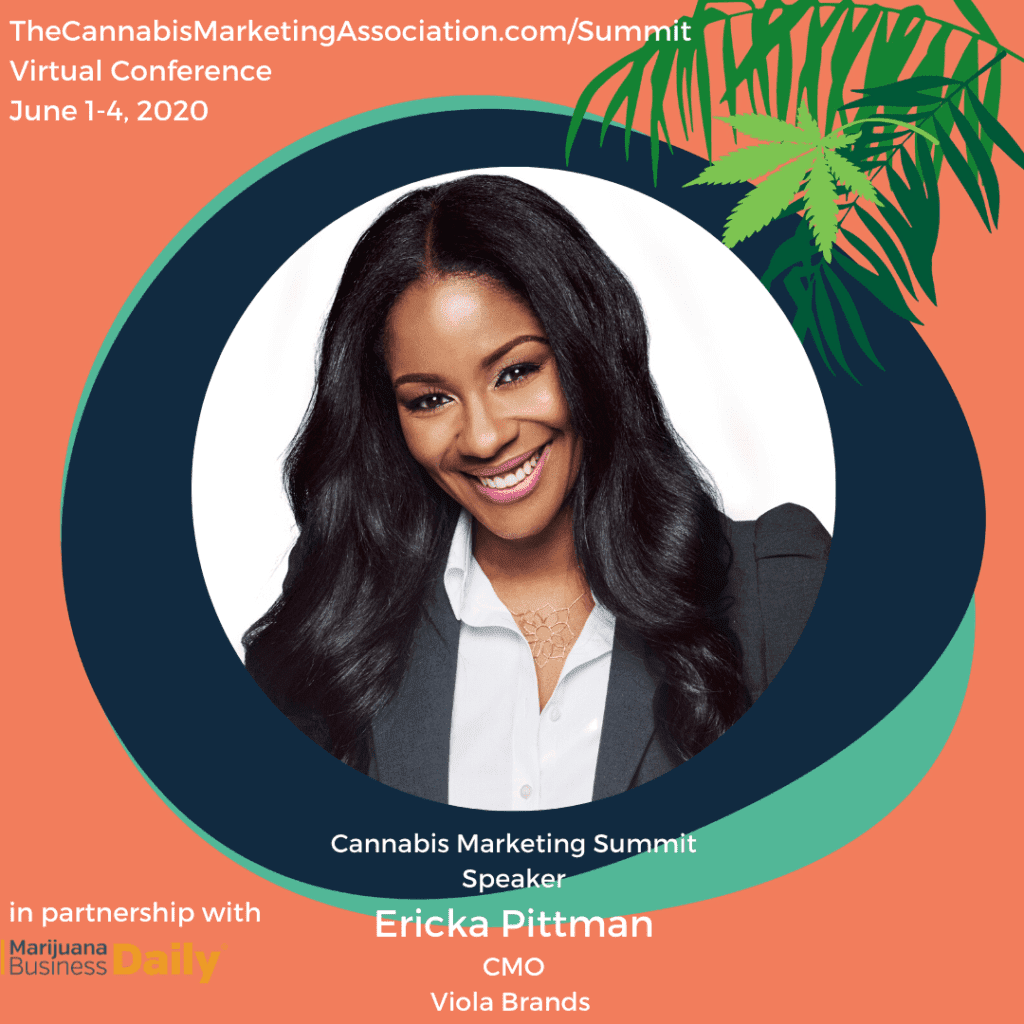 Ericka Pittman is a highly accomplished Marketing Executive with more than 25 years of success in the CPG, beauty, luxury goods, wine & spirits, food & beverage, tech, and media industries. Before joining Viola brands, Ericka was the Chief Marketing Officer at AQUAhydrate, Inc. where she was responsible for spearheading and directing the Company's marketing, sales functions, and departmental goals, objectives, and operating procedures. Before, AQUAhydrate, Ericka spent nine years at Combs Enterprises holding multiple roles within the organization including Vice President of the Chairman's Office. Ericka had previously spent 15 years working in interactive and publishing media. She held positions at iVillage.com; Honey, Heart & Soul, and Savoy Magazine (Vanguard Media Group); Baby Talk Magazine (Time Inc.); Glamour Magazine (Condé Nast); Vibe & Vixen Magazines (Vibe Media Group); and GIANT Magazine (Radio One Inc).  
She currently serves as a member of several organizations including Women in Entertainment Empowerment Network (WEEN), National Association of Professional Women, and Advertising Women of New York (AWNY). Ericka also lends her time and energy to several causes and other organizations. She is involved with Dress for Success and Network for Teaching Entrepreneurship (NFTE).
Ericka holds a Bachelor of Science (B.S.), Corporate Communications from Baruch College as well as an Executive Women in Leadership certification from Cornell University. Originally from Brooklyn, NY, she now resides in Los Angeles, CA.
Get your tickets to hear Ericka Pittman speak on building a cannabis marketing strategy.
Raft Hollingsworth, CEO, Hollingsworth Cannabis Company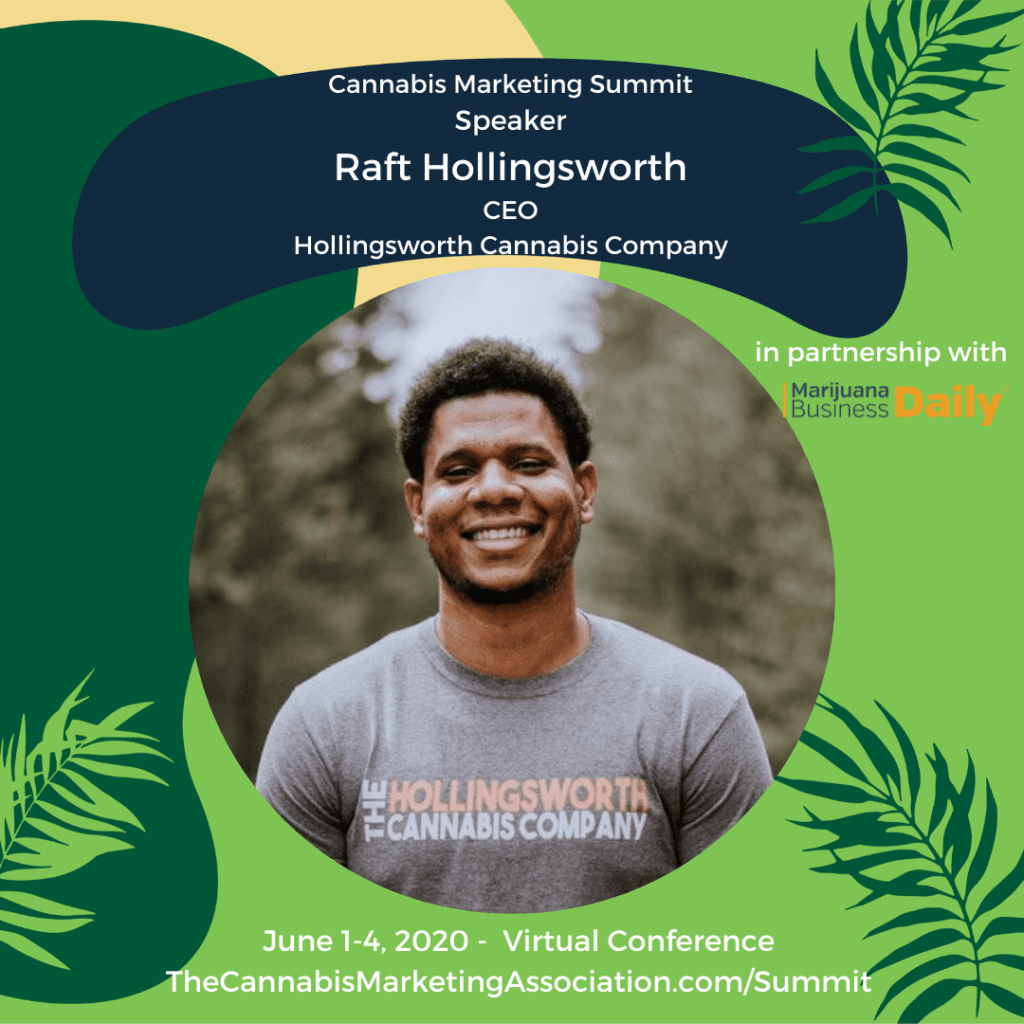 Raft Hollingsworth is in his seventh year as the Chief Executive Officer of the Hollingsworth Company. Born & raised in Seattle, WA, Raft graduated from Seattle Preparatory School and continued his studies at the University of Washington where he joined Alpha Phi Alpha Fraternity Incorporated. He started the company in 2013 and has overseen every aspect from production to processing and sales. Raft's primary focus is on advanced growing systems and planning for the long-term growth and expansion of the company.
Get your tickets to hear Raft Hollingsworth speak on building a cannabis marketing strategy.
Amy Larson, VP Sales & Marketing, Simplifya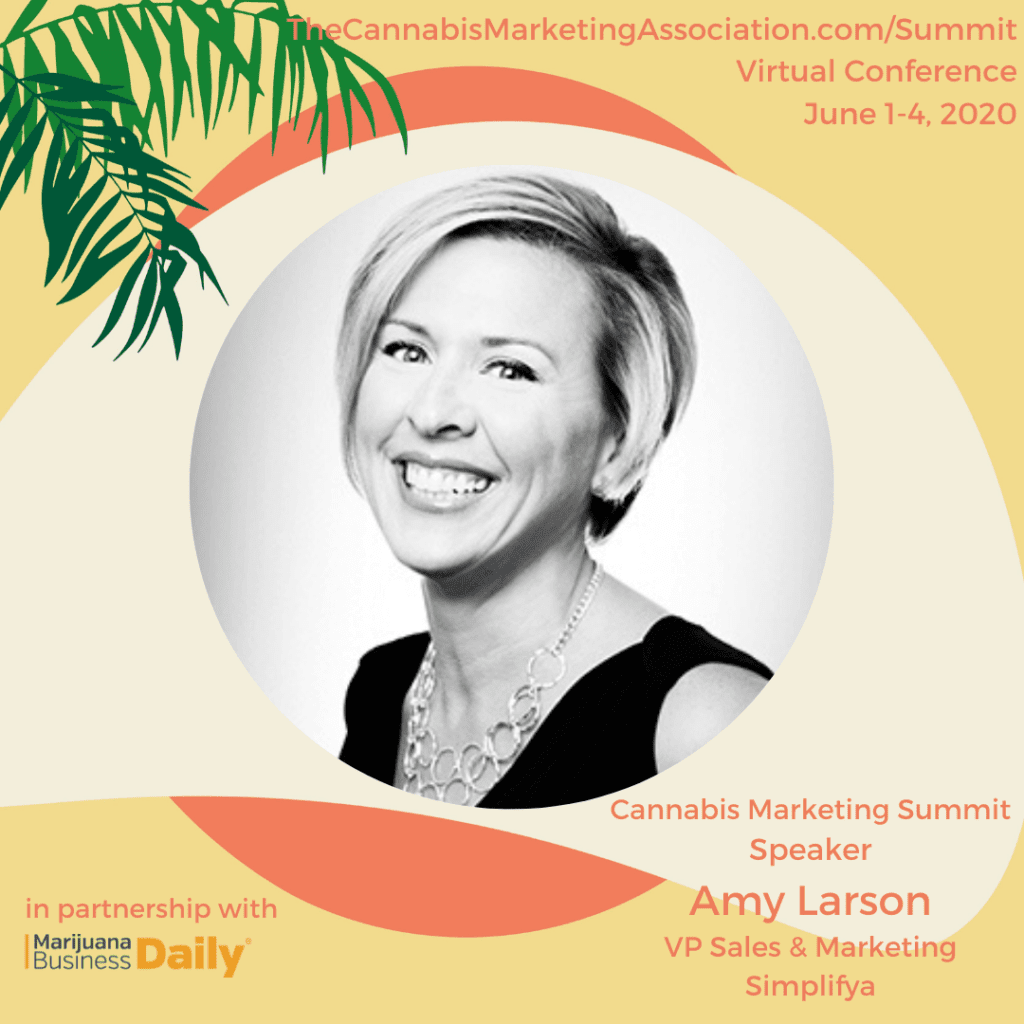 Amy Larson is the Vice President of Sales & Marketing at Simplifya, the cannabis industry's leading operational and regulatory compliance software platform. Before joining Simplifya, Amy served as the Vice President of Marketing for COHN. She led its dedicated cannabis division, COHNNABIS, which she helped to launch in 2016. Before pivoting to the cannabis industry, Amy spent nearly 20 years in marketing and PR focused on consumer, retail, hospitality, and real estate industries. She regularly speaks on the topics of integrated marketing and branding for the cannabis industry and currently serves as the Vice-Chair of the National Cannabis Industry Association's Marketing & Advertising Committee.
Get your tickets to hear Amy Larson speak on building a cannabis marketing strategy.
Seam Curley, CMO, Canna Provisions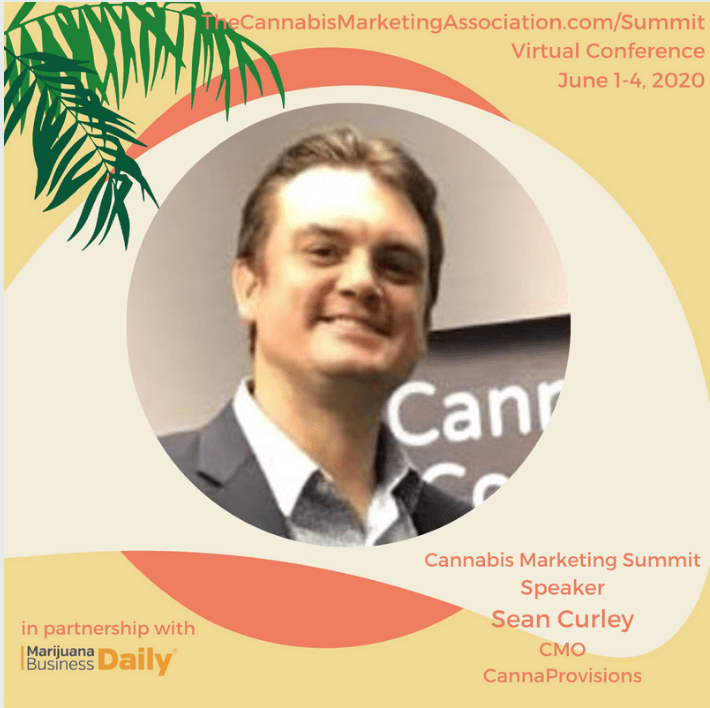 Sean Curley is currently the Chief Marketing Officer for Canna Provisions. Sean is a Creative Media Sales Executive with a 10-year professional background in online marketing and digital media. Adept at B2B sales and negotiations with decision-makers at many levels. Before working at Canna Provisions, Sean was a Founding Publisher and Event Director Sensi Media Group, a Colorado-based Publishing company with a Canna-LifeStyle focus. Sean received his Bachelor of Science in Marketing from Bentley University and currently resides in Massachusetts.
Click here to purchase your tickets to The Cannabis Marketing Summit to hear this amazing panel discuss building a cannabis marketing strategy.