Thank you to everyone who joined us at the inaugural Cannabis Marketing Summit!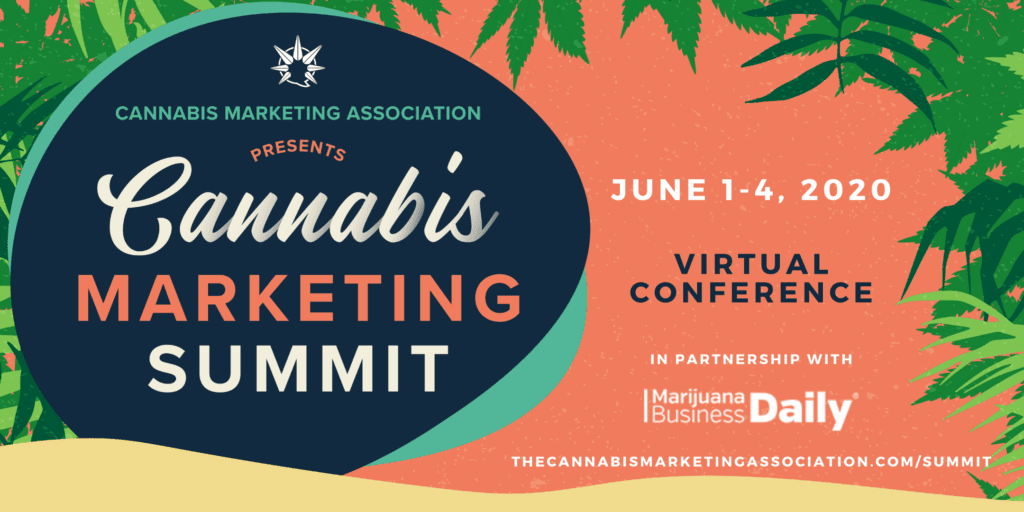 We compiled a list of resources, insights, and key takeaways from the event. Please show our speakers some love and follow them on social media.
The Summit was made possible because of each and every one of you and we can't wait for next year!
June 1, 2020 — Day 1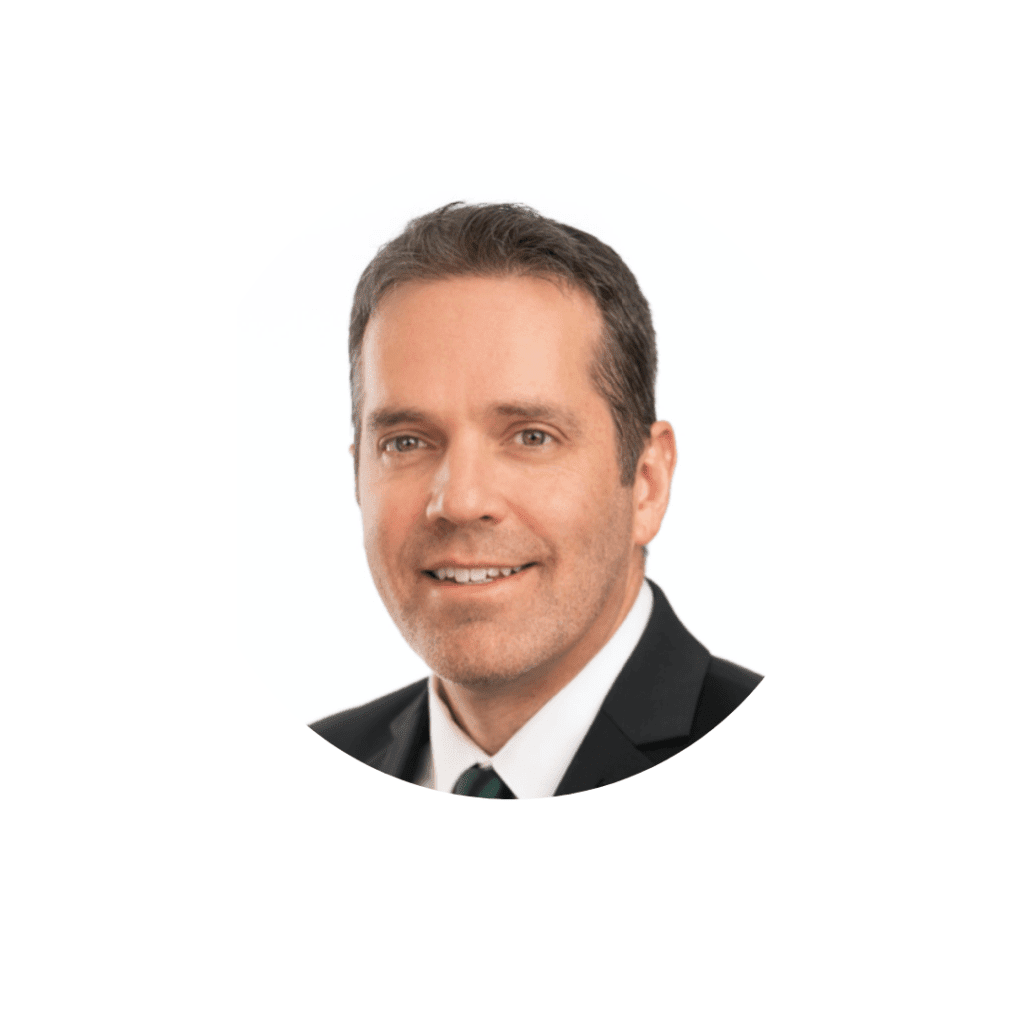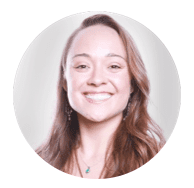 Opening Remarks
Building a Comprehensive Cannabis Marketing Strategy

Jennifer Dooley, CSO, Green Thumb Industries
Ericka Pittman, CMO, Viola Brands
Joy Hollingsworth, Co-Owner, Hollingsworth Cannabis Company

@thccompanywa
@hollingsworthhemp

Sean Curley, CMO, Canna Provisions

@sean_curley
@cannaprovisionsgroup

Amy Larson, VP Sales & Marketing, Simplifya
Key Takeaways
You need to understand your brand and your brand strategy wholly before you can begin implementing marketing tactics.

Flexibility is key for tactics

Your target audience is CRITICAL, marketing is no longer about reaching everyone.

In determining your target group, you should focus on consumer demographics, their current usage habits, and their need mindset
Marketers are from Mars and consumers are from Venus— marketers need to understand their consumers uniquely rather than assume they are one and the same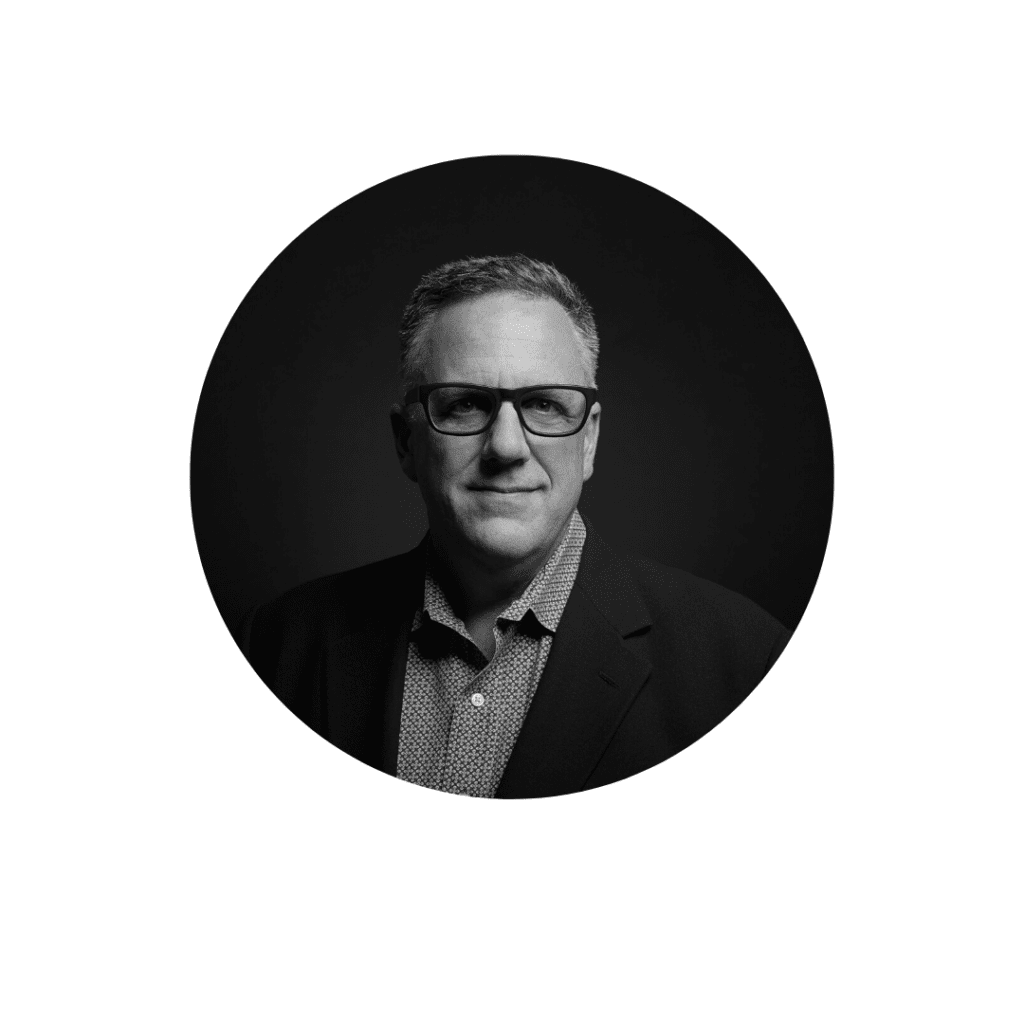 Creating a 21st Century Cannabis Brand
Daniel Stein, Founder and CEO, Evolution Bureau

@danielmstein
@evolutionbureau
Key Takeaways
The notion of a north star to inform everything about your brand; from its attributes like packaging and functional benefits, to its messaging, and the culture of their employees. The north star must serve as a guiding point for every touchpoint.

Brand building is not a tool, or a fix, but an investment (vs. a cost) that must be done early and often, in order to reap the benefits of cutting through and generating impact.  

Brand building in cannabis is especially difficult because of the distribution and accessibility challenges. The limited paid media and ability to sample like most other consumer goods is a major barrier.

Budtenders hold special gatekeeping power that sometimes can make or break brands — it is critical to embrace this fact, and engage and enable the budtenders — with education about one's brand uniqueness, constant communication and interaction. 

Those challenges elevate the importance of delivering in a truly superior way on the few touchpoints brands have control over: PRE: packaging, collateral etc. and POST: unpacking, social and quality of product.

While there are great brands out there,  we are still in the early phase of Cannabis CPG creation — the brands of the future are not yet defined and the marketplace is too dynamic even for the big players: the opportunity to build the cannabis consumer brands of the future is wide open, so let's take it! 
View Daniel's full slide deck on Creating a 21st Century Cannabis Brand here: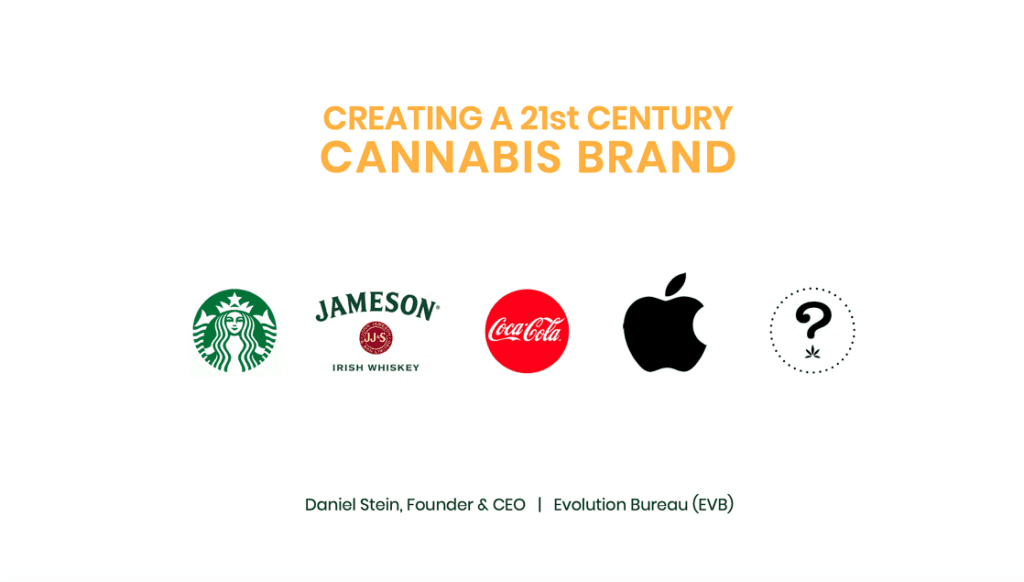 June 2, 2020— Day 2
Navigating Social Media & Understanding Digital Marketing Strategy for Cannabis Brands

Key Takeaways
Digital marketing provides additional value than its traditional marketing counterpart because it can "humanize" your brand and help you connect with audiences on a broader scale (Hope), helps you leverage data, experiment, and quickly pivot (Durée & Joe), and helps you control your brand message (Tucky)

The need to connect with your audience first, ideally on a personal level, instead of "hard-selling" right out of the gates (Hope). A great example of this is the innovative campaign Joe and his team are partnering with I Heart Jane on to drive people to their site to access an employee contributed playlist with a discount offer – this is a very engaging format to interact with the target audience vs. selling products up-front

Collecting customer data in a compliant manner and using automation to scale your marketing efforts through email, SMS, and scheduled social posts

For a brand to be compelling, you have to have a point of view and perspective – you can't be all things to all people (Joe), but at the same time, you have to strategically think about what you are communicating, its context, and seek outside perspective as you post so your messaging is inclusive

You need to treat marketing as an experiment – not everything will work, these are investments that take time to produce returns, and there is no "silver bullet" that's going to dramatically change your business. A consistent marketing approach that is customer-focused will win in the long run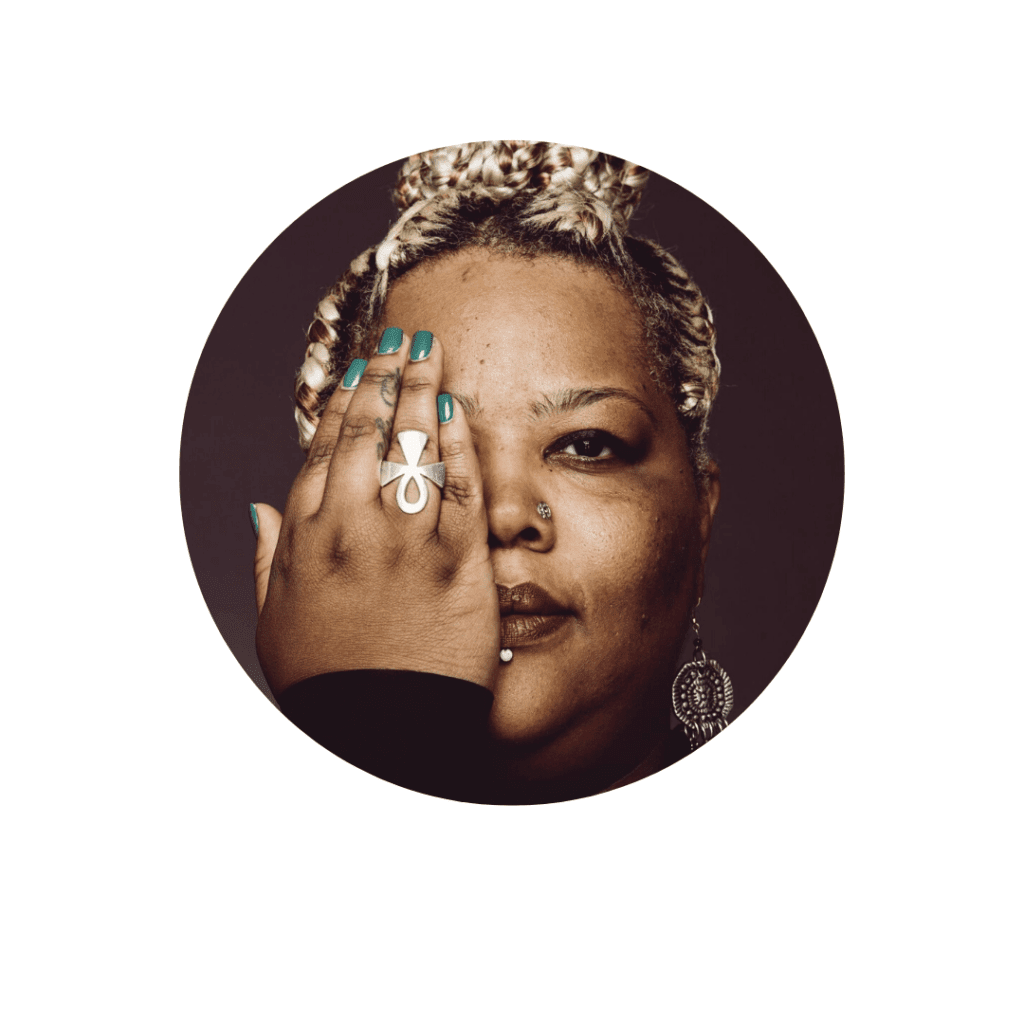 Workshop: Effective Campaign Development Strategies: What To Do and How To Do It
Key Takeaways
In order for you to take bold, calculated steps, you must first know where you are going.

And know who is going to meet you there.

Effective Campaign Development Strategies: All campaigns can be successful whether thought leadership/idea/political or selling services or products, such as a yoga mat – which was Ru's hypothetical product and by the end of the workshop we ALL wanted to buy that yoga mat.  
These quadrants represent brand efficacy and the movement of brand loyalty. Segment categorized based on how many times are they going to do what you ask them to do.  4 out of 4, 100% or 1 out of 4, 25% of the time?
4×4:

Day one fans who already love you.

Activation: Personalized heartfelt communication. Ask. They will come. Do not spend a dollar on them. But activate them first. Build your community and they will build you up.

3×4:

Know you, well acquainted – your influencer.

They cheer for you and want to uplift you. They need to feel important.

Activation: Have your stuff together – the flyer to pass out, the graphic to share, the signal to boost. Give these folks all the SWAG, the free, promo product. They don't yet have the emotional connection to you as a 4×4, they are your bridge to the 2x4s. Give them product.

2×4:

Unconnected.

Knows someone who knows you. See other people loving what you're putting out and want to be part of it.

Activation: They became interested in you based on the hype of your 4s and 3x4s. These are the people who pay to participate, buy your stuff. Give them promo codes, discounts.

1×4:

Don't know that they don't know you.

Activation: Advertising. Spend all of your media budget to reach this segment. They don't know you, so you need to reach them wherever they are, through relevant channels to them. Be very timely – like right now, advertise your home delivery service. They are your growth.

The bold, calculated steps to take based on the framework:

Authenticity

– Be yourself, be what and who you are – if you're a Compliance brand, be compliant in all you do; honestly express your brand's point of view.

Accuracy and Precision

– Be precise in your audience outreach and messaging to move them. Focus your resources and spend to be smart

Consistency

– Be committed to the long haul. Make sure your campaign is cohesive across all channels and that you are using Instagram for images, the look, and hashtags, Facebook for links and articles, Twitter to look alive and connect, and LinkedIn, "don't sleep on LinkedIn" to show your professional successes.

Relevancy — Read the room, speak to the times. People need to feel connected with you on a thinking level as well as a sales/exchange level.
June 3, 2020— Day 3
Cannabis Media & Public Relations: A Deeper Look

Key Takeaways
#BlackLivesMatter isn't for marketing

Do NOT use the #BlackLivesMatter hashtag unless you're reporting on protests or providing resources and information pertinent to the movement. As marketers, using the words "black lives matter" instead of the hashtag makes an important difference.

Compliance is non-negotiable

"If you want to market compliant cannabis, I need comfort that you are indeed compliant." Pushing compliance can be challenging and a bit of a downer, but it is absolutely a worthy non-negotiable when deciding to take on a new client.
Cannabis Marketing in 2020: A look at Data, COVID-19, the election year. What's changed?

Cory Rothschild

, SVP Brand Marketing, Cresco Labs

Valda Coryat, CMO, Trulieve
Bart Schaneman, Reporter Cultivation & Extraction, MJBiz Daily
Hirsh Jain, Director of Government Affairs, Caliva
Imani Dawson, Owner, MJM Consulting
Key Takeaways
Although the essential designation is an exciting sign for the lift of federal prohibition, having 50 different states with 50 different sets of rules for labeling and 50 different sets of rules for testing will make it incredibly difficult to develop a national market for these products— both in the psychoactive THC space and the hemp space.
the systemic racism in our country underlies so many conditions of the cannabis industry and it is not only our privilege but our responsibility to help
Diversity and inclusion in your senior leadership is a start, but engaging with the broader community and encouraging them to engage with social equity is the most meaningful impact your brand can make
June 4, 2020— Day 4
Workshop: Making the Right Thing, the Easy Thing: Social Responsibility for your Cannabusiness


Courtney Mathis

, Founder & CEO, Cannabis Doing Good, Founder & President, kindColorado

@courtneykmathis
@cdgsocials

Kelly Perez, Co-Founder, Cannabis Doing Good
John Shute, CEO, PufCreativ
Key Takeaways
Develop a narrative around a company and staff vision and passion. Weave this into your brand voice and use it to compliment the company mission.
This narrative helps when courting community/non-profit partners, supports external marketing efforts, and internal communications.
This narrative is foundational to who you are, what you stand for, and how you'll achieve impact.
View CDG's full slide deck on Making the Right Thing, the Easy Thing: CSR for your Cannabusiness here: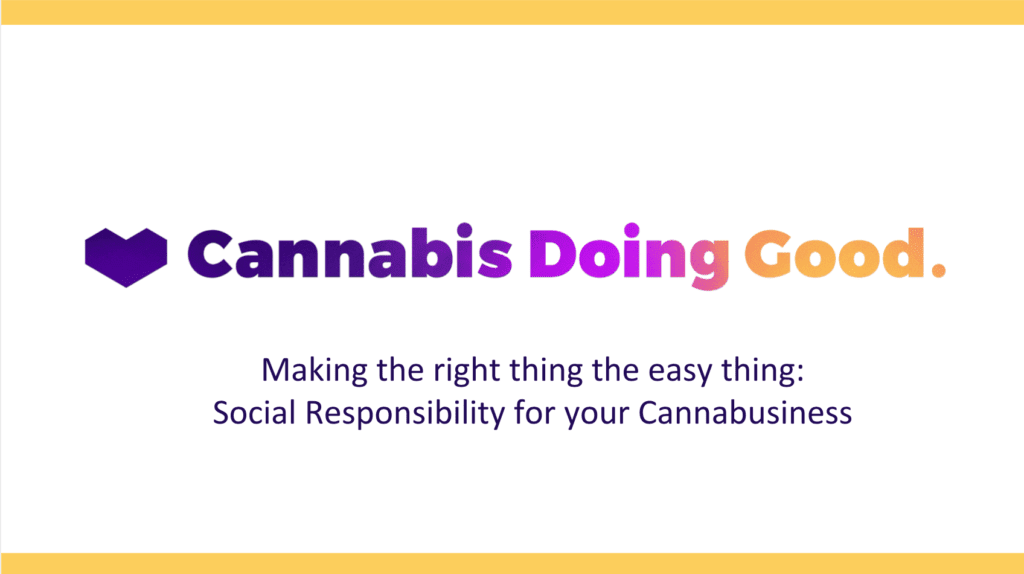 Cannabis as an Essential Business – What does it mean? with the Host Committee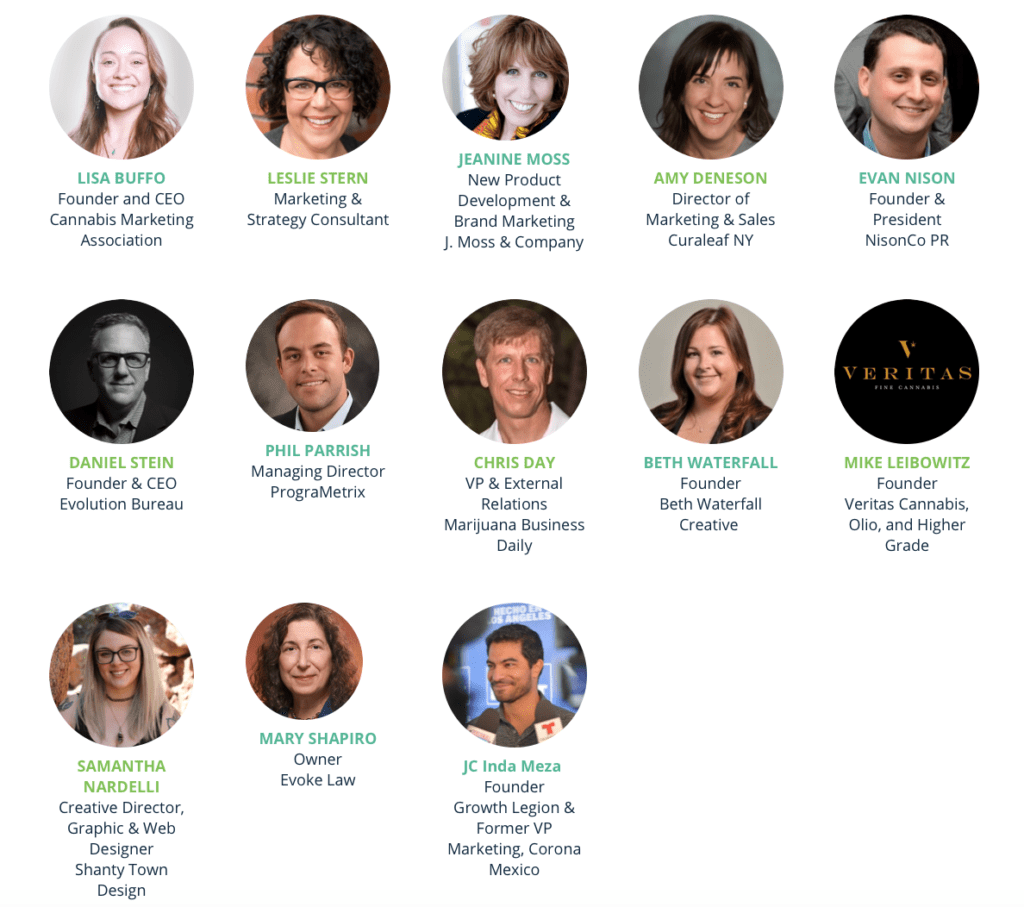 Key Takeaways
Authenticity can't be faked or bought. It came up in nearly every session. Joy Hollingsworth spoke about it, Daniel Yi spoke about it, Daniel Stein spoke about it, Ru Johnson spoke about it. Every single session emphasized the need for authenticity (CMA's #1 core value!)

Compliance is the essential foundation of the cannabis industry and marketing is no exception. 

Data-driven marketing makes the nebulous – real. This also came up in nearly every session. Erica Pittman said "if you didn't take a picture, did it actually happen?" Oren Todoros, "anything you can track and test is a worthwhile use of time. Referring to print advertising, brands who invest in print seem to have lack of budget for things they can measure."

Understand cash flow and finance is critical to advocating for marketing budget and proving ROI.
Summit Resources
Cannabis & CBD Digital Advertising White Paper

— recently published by the PrograMetrix team,  this

white paper provides everything cannabis and CBD brands need to know about their current digital marketing and advertising options as of 2020.

How Brands Grow

— This book written by Professor Byron Sharp provides evidence-based answers to the key questions asked by marketers every day. Tackling issues such as how brands grow, how advertising really works, what price promotions really do, and how loyalty programs really affect loyalty.

Cannabis Wire

—

Cannabis Wire publishes uncompromising journalism on the intersection of cannabis business, policy, and research.

Creative Mornings

— a breakfast lecture series for the creative community.

Taurus

—

Shanty Town Design's 'built for growth' service and system that combines the world of DIY websites with professional design and industry standards through WordPress. Due to cost, time, and commitment, folks often decide to go their own route and build their sites from scratch on less than perfect platforms— they quickly realize the energy that goes into making a site great is taking away from their real passions as business owners. That's why Shanty Town is here to help with Taurus.

Branding Bud

—  This book by David Paleschuck provides insights and strategies on what makes a cannabis brand successful, the techniques companies can use to brand their products, and what market segments brands can target

StackAdapt

—

 a self-serve programmatic advertising platform used by North America's most exceptional digital marketers.

This state-of-the-art platform is where some of the most progressive work in machine learning meets cutting-edge user experience. Ad buyers plan, execute, and manage data-driven native advertising campaigns across all devices, leveraging proprietary data, inventory and publisher partners.

SproutSocial — 

Understand and reach your audience, engage your community, and measure performance with the only all-in-one social media management platform built for connection.

GrowthLegion Brand Audit — a 1 to 1.5-hour review of your brand with our scorecard and the output is a diagnostic of major growth areas, immediate opportunities, and a high-level roadmap to accelerate growth. Email JC Inda Meza at grow@growthlegion.com for a complimentary audit during the month of June— he will be doing 10 audits free of charge on a first-come, first-serve basis.
UnBranding — This book by Scott Stratten and Alison Kramer breaks through the noise of disruption. We live in a transformative time. The digital age has given us unlimited access to information and affected all our traditional business relationships — from how we hire and manage, to how we communicate with our current and would-be customers.
Cannabis Doing Good — Cannabis Doing Good is a platform for cannabis and communities to collaborate, to inspire new ways of people, planet, and business engagement.
Thank you to our Platinum Sponsors!