The Cannabis Marketing Summit is an exclusive 4-day online event for senior-level marketers who work in-house or on the agency side of licensed cannabis companies. As the summit approaches, we want to further dive into the content of our panels and the background of our speakers.
The second-panel discussion " Social Media and Digital Marketing Strategy" will start at 11:00 PM MST on June 2nd, 2020. Here we will look deeper into strategies to enhance your business's digital presence and discuss building digital marketing strategies. We have an amazing lineup of panelists featuring industry leaders in cannabis marketing.
Attend the Cannabis Marketing Summit to learn about Social Media and Digital Marketing Strategies. 
Joe Hodas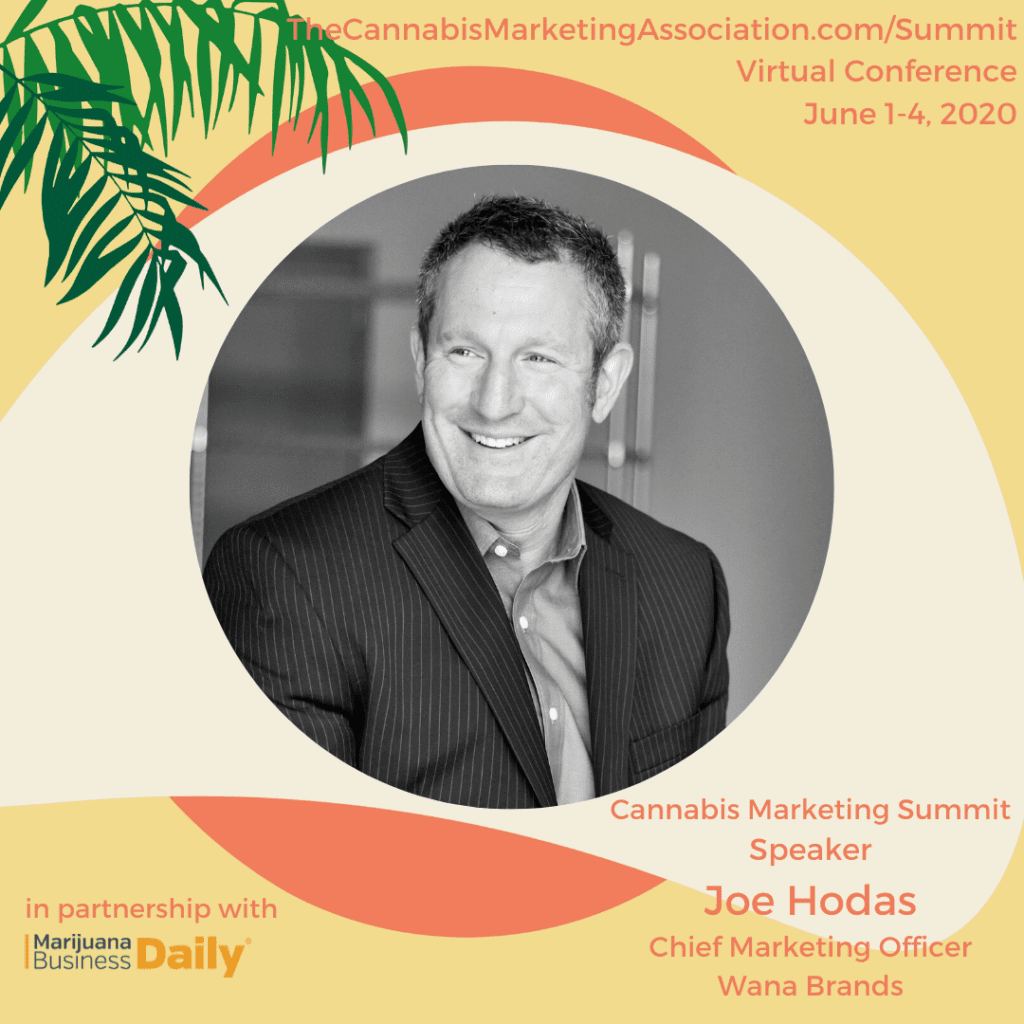 Joe Hodas serves as Chief Marketing Officer for Wana Brands where he is responsible for generating revenue by creating innovative and refined marketing campaigns for the organization while helping to grow Wana's brand, market share, and customer loyalty. An early professional marketer in the cannabis industry, Hodas drove the marketing strategy for Dixie Elixirs as its first CMO, helping build it into one of the most recognized national marijuana brands. Prior to joining Wana, Hodas was CEO at Gofire, an innovator of hardware and software IP designed to change the face of plant-based medicine and mainstream healthcare. As CEO, he guided Gofire's marketing, product development, software and sales, helping to bring the company's first metered-dose inhaler to market, while developing the company's next-generation products intended to redefine how mainstream medicine could be delivered and monitored for adherence and efficacy. Previously, Hodas served as COO for General Cannabis Corporation, a publicly-traded company consisting of several ancillary businesses. Hodas' experience also includes positions as Sr. Director of Corporate Communications for Frontier Airlines, as well as agency experience at Vladimir Jones where he was a partner and Ogilvy Public Relations. Hodas has also taught as an adjunct marketing professor at the University of Denver Daniels College of Business. He graduated from the University of Denver, receiving his master's degree in mass communications and public relations after earning a bachelor's degree from the University of Texas.
Attend the Cannabis Marketing Summit to hear Joe Hodas discuss social media and digital marketing strategies.
Alphonso Blunt Jr.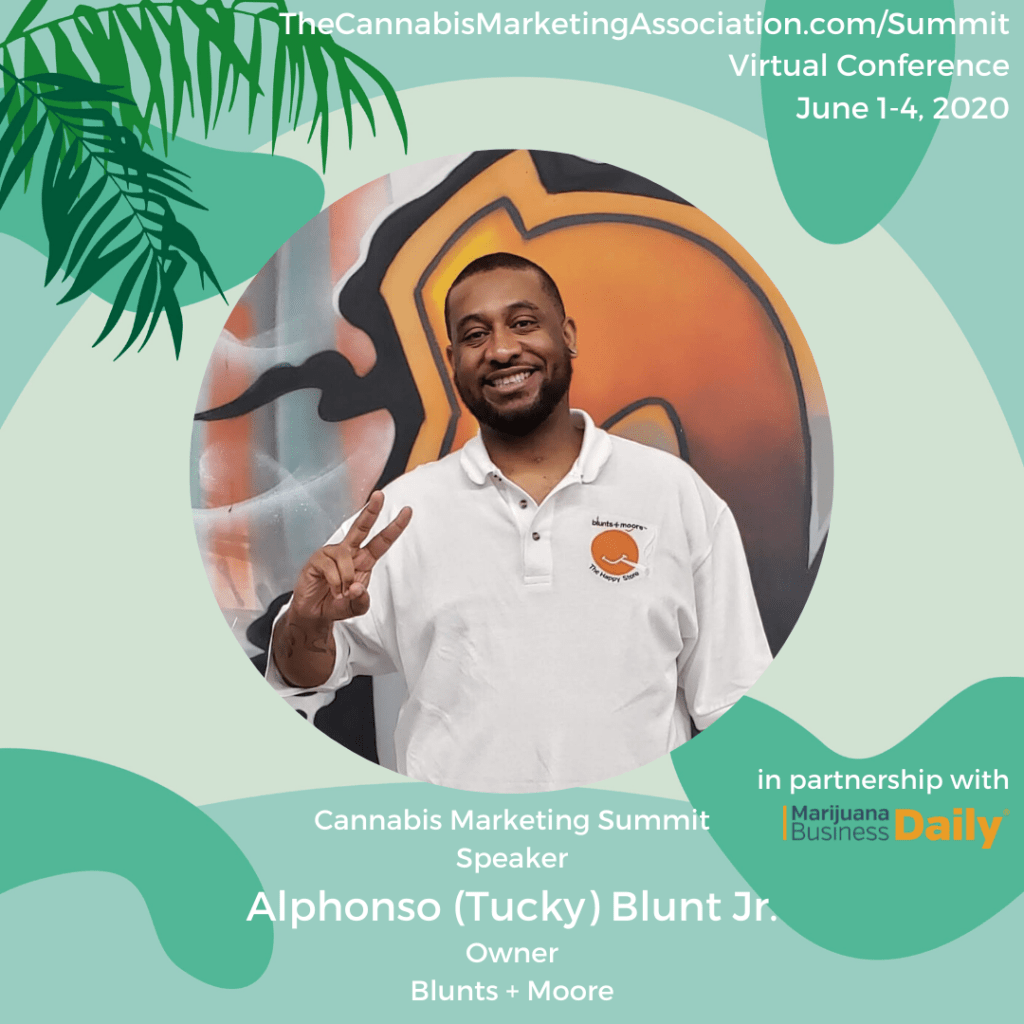 A child of Yahweh, husband, father, hard worker, hustla, Alphonso (Tucky) Blunt Jr., is a true testament to walking your path. The Co-owner of both Proud Papas clothing and Blunts + Moore dispensary, is a 5th generation Oakland native, that has opened the 1st dispensary under Oakland's Cannabis Equity Program.
Now as the 1st person to open a dispensary under Oakland's Equity program, he is finally continuing on that path of ownership. His goals and values are still spiritual and family-driven. With the help of his partner Bri Moore, they look to change the face of the cannabis industry, one location at a time. Blunts + Moore opened its doors on November 29th, 2018 to a huge crowd, great food, and lifted spirits. A native-born son, selling cannabis legally in OAKLAND!
Attend the Cannabis Marketing Summit to hear Alphonso Blunt Jr. discuss social media and digital marketing strategies. 
Durée Ross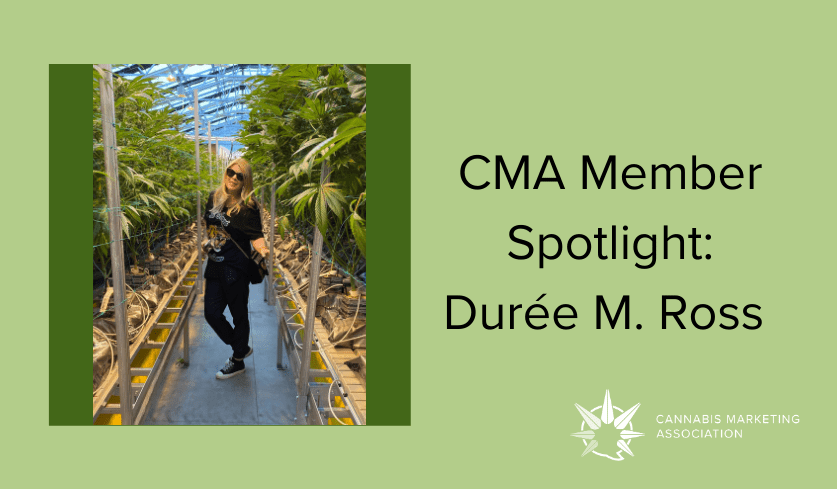 Durée Ross is the founder and president of Aspen and Fort Lauderdale PR, marketing and special events agency, Durée & Company, Inc., celebrating its 20th year in business. An award-winning PR entrepreneur, Durée is a pioneer in her adaptation of emerging industries, including CBD. Her work in CBD has resulted in a list of clients that continues to grow, from processing facilities to consumer product brands sold in big-box retailers. Through a watchful eye on local and federal legislation, a strong pulse on key expos and leadership conferences and proven relationships with influencers and thought leaders, Durée successfully navigates this rapidly-growing industry. In 2020, Durée was honored with an award from Ragan's Top Women in Communications in the Visionary category for her work in the cannabis and hemp space. She is also a member of the Board at The Florida Hemp Council.
Attend the Cannabis Marketing Summit to hear Durée Ross discuss social media and digital marketing strategies. 
Hope Wiseman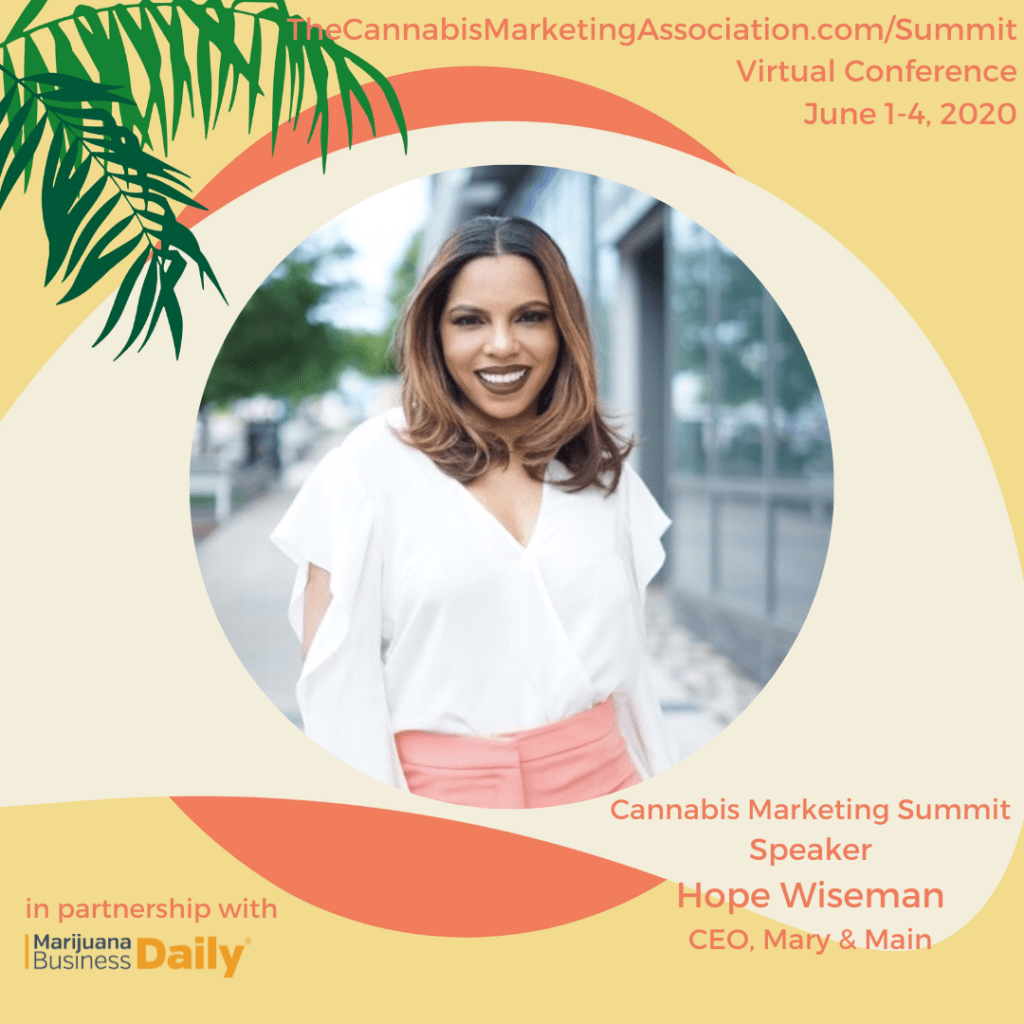 In 2016, Hope Wiseman became the youngest Black woman dispensary owner in the United States with the as her company, CHA, was awarded a dispensary license in the 25th district of Maryland. This title has garnered her much national success that has led to national media placements and speaking engagements around the country. Mary and Main dispensary opened in Prince George's County, Maryland in Fall 2018 and has had continuous growth ever since.
Over the past three years, Wiseman has worked alongside her mother, a dentist by trade, to grow her business and brand in the cannabis industry. During this time she has faced confusion and skepticism from friends and family who have negative connotations about marijuana though she continues to raise awareness about the positive effects it will soon have on minority communities.
Constantly breaking the stoner stigma and the negativity that comes with it, Wiseman continues to raise awareness and educate her community about the positive impact cannabis can have on America's economy and communities. Wiseman has a strong desire to cultivate more research and development surrounding cannabis. She has often said that once the dismissive connotation of cannabis has been dissolved communities will have the opportunity to heal and economically prosper.
Attend the Cannabis Marketing Summit to hear Hope Wiseman discuss social media and digital marketing strategies. 
Ricardo Baca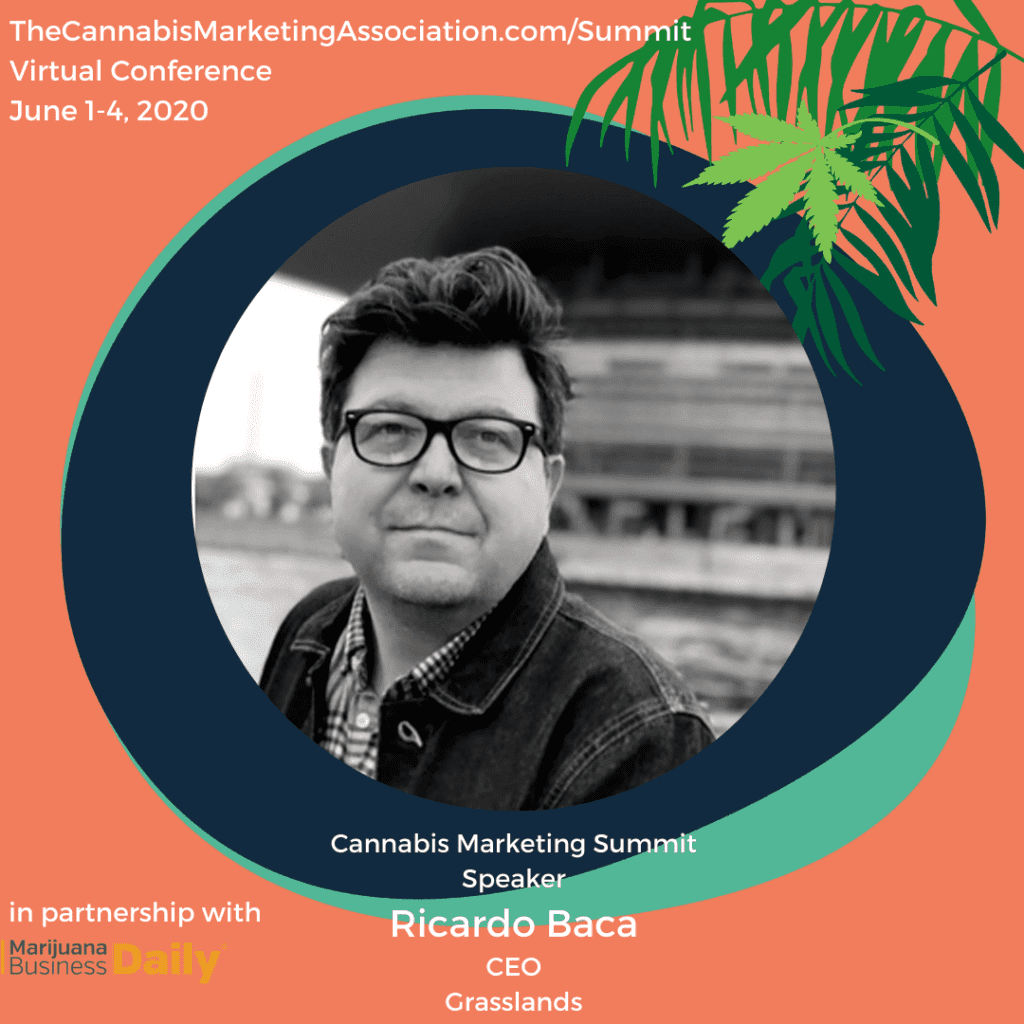 Ricardo Baca is a 20-year veteran journalist, keynote speaker, TEDx veteran and thought leader in modern media and drug-policy circles. He served as The Denver Post's first-ever marijuana editor and founded news vertical The Cannabist, where he extensively covered the advent of adult-use cannabis and related issues across the country and around the world, as seen in the feature documentary Rolling Papers (Netflix). In 2016, Ricardo launched Grasslands: A Journalism-Minded Agency to work directly with business leaders in highly regulated industries, including cannabis, energy and traditional healthcare. Named Marketer of the Year by AdCann in 2019, Ricardo has received numerous accolades for his trailblazing work covering drug policy, cannabis business and culture, and continues to columnize and host podcasts for a number of top publications.
Attend the Cannabis Marketing Summit to hear Ricardo Baca discuss social media and digital marketing strategies.