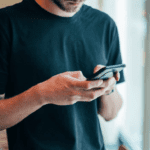 by Mikaela McLaughlin
Text message marketing has become a staple in almost every cannabis dispensary marketing strategy, and for good reason: It's fast, it's easy, and it works. Traditionally, businesses use shortcodes (6 digit numbers) to send mass text messages. But, recently, carriers banned cannabis companies from using these. That's where 10DLC (10 digit long codes) come in. 
This article will discuss the main kinds of text messages, with a specific focus on 10DLC and how cannabis companies can use them. It will also highlight recent carrier restrictions that have presented challenges to cannabis businesses and discuss how to adapt to them. 
Text message marketing: A powerful tool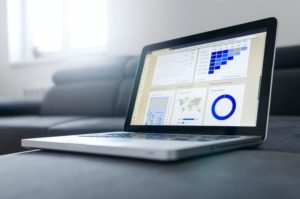 Text message marketing has become a popular communication, marketing, and customer retention tool for companies looking to maximize sales and create repeat customers. Over time, text message marketing has developed into an even more powerful tool for businesses across all industries. Today, with advancements in automation and analytics, it has become so effective that, on average, 98% of text messages are opened and 90% of those are read within the first three minutes. 
Especially in the cannabis industry, text message marketing has become a necessity for many businesses. 
Types of text messages
Generally, text messages that are used today can be sorted into one of three categories: shortcodes, toll-free long codes, and long local codes. On top of this, there are two main types of text message traffic: A2P and P2P. 
A2P vs. P2P
A2P messaging stands for application-to-person messaging, which, in plain English, means business-to-customer. P2P (person-to-person) is traditional texting and is exactly what it sounds like, person-to-person messaging. Traditionally, A2P messages go through shortcodes (which we will discuss below), but unfortunately, these require the campaigns to be vetted, often barring cannabis businesses from using them. 
Short Codes
Shortcodes are 5 or 6 digit numbers made for businesses looking to send out mass text message campaigns. These kinds of messages are made for sending millions of messages a day but come with drawbacks like a long process for campaign approval, cost, and low deliverability. 
Toll-free long codes
These are a good alternative to shortcodes. They are cheap and appear as a 10 digit phone number. However, they can appear foreign to those receiving them. They are also only capable of distributing a few thousand messages per day. 
Long local codes
These are the typical phone numbers that we are used to seeing. 10-digits, and designed for P2P texting. This means they're only meant to support a couple of hundred messages per day. On top of that, using them for A2P texting is against CTIA guidelines. 
When it comes to A2P texting in the cannabis industry, each of these methods encounters issues. This is where 10DLC comes in.
What are 10DLC?
10DLC are local 10 digit numbers that can support the high volume of text messages that A2P messaging requires. Like we said before though, these numbers weren't originally meant for mass messaging, that was until third-party companies came in and started developing APIs that can send mass messages from 10 digit long codes. That means better delivery and fewer restrictions which is perfect for the cannabis industry. 
The US long codes widely used by businesses up until now were only meant for P2P messaging. Because of this, carriers have always considered the current sending method used by businesses to text consumers to be an unsanctioned SMS route. That being said, things have begun to change as carriers have begun to realize the superiority of 10DLC, and they want a piece of the pie. 
The new 10DLC text messaging process that has recently been announced has been specially designed and permitted for business messaging. It offers delivery reliability and security for business senders. It will also support the volume of messaging that is required for mass text messaging. For this very reason, your messages have been subject to some level of filtering. 
Starting February 1, 2021, long code text messages sent to T-Mobile and AT&T customers have started the move to its new 10 DLC A2P service. Long codes are now being given the official designation to be sent en masse by a business application like Springbig. 
There is a grace period that expires approximately June 1, 2021. Once expired, all messaging traffic for AT&T will need to be fully vetted and approved for 10DLC. Sprint and T-Mobile will follow shortly thereafter. Verizon launched its version of 10DLC in early 2020 without a vetting requirement. Instead, they increased their volume of filtering for spam, scams, and unauthorized content related to SHAFT (Sex, Hate, Alcohol, Firearms, and Tobacco). 
Cannabis falls under Tobacco, which is why over the last 12 months if your text message copy contained cannabis content you may have seen a gradual drop in Verizon deliverability. Nevertheless, using 10DLC effectively is still possible for cannabis businesses. All that you need to do is make a couple of changes to the content of your text message marketing campaigns.
How can dispensaries adapt?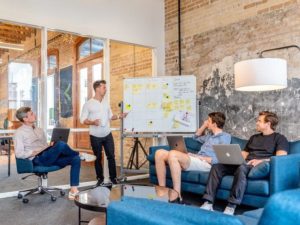 Adapting to these new challenges is a hassle, yes, but it can be done without detrimental impacts to your text message marketing campaigns. 
Most importantly, cannabis retailers should avoid using any cannabis or smoking-related terms. This even includes terms like bud and stash. If you've got cannabis-related terms in the name of your business, then using an acronym or nickname when referring to yourself will help prevent getting messages flagged simply because of your business's name. 
While this sounds limiting, you can still include links in your message that take customers to a different page with all the information you'd like them to see. In this way, you remain compliant and can convey the information you want
Want to learn more about cannabis marketing? Join Cannabis Marketing Association here: https://bit.ly/2T1ajpH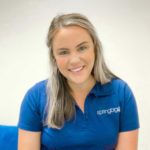 About Mikaela: An "almost native" Floridian, Mikaela moved to Miami from NJ when she was 6. When she isn't leveraging her marketing/ branding background to help dispensaries navigate loyalty you can catch her out adventuring with her two rescue pups.
At springbig, we keep all of our clients updated with the latest developments and equipped with the best platforms whether that be in regard to text message marketing, customer retention, customer experience, eCommerce, compliance, or any of our other specialties. To learn more, visit our website.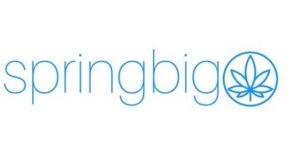 Legal Disclaimer
The information provided on this website does not, and is not intended to, constitute legal advice; instead, all information, content, and materials available on this site are for general informational purposes only. Information on this website may not constitute the most up-to-date legal or other information. This website contains links to other third-party websites. Such links are only for the convenience of the reader, user or browser; Cannabis Marketing Association and its members do not recommend or endorse the contents of the third-party sites.
Readers of this website should contact their attorney to obtain advice with respect to any particular legal matter. No reader, user, or browser of this site should act or refrain from acting on the basis of information on this site without first seeking legal advice from counsel in the relevant jurisdiction. Only your individual attorney can provide assurances that the information contained herein – and your interpretation of it – is applicable or appropriate to your particular situation.
Use of, and access to, this website or any of the links or resources contained within the site do not create an attorney-client relationship between the reader, user, or browser and website authors, contributors, contributing law firms, or Committee members and their respective employers. The views expressed at, or through, this site are those of the individual authors writing in their individual capacities only – not those of their respective employers or CMA. All liability with respect to actions taken or not taken based on the contents of this site are hereby expressly disclaimed. The content on this posting is provided "as is;" no representations are made that the content is error-free.