By Tony Ham, NisonCo SEO Account Manager
Rolling into the New Year, it's critical to consider which strategies will lead your company and clients to success. In terms of ranking well on search engine result pages (SERPs), there are measurable ways to bolster your technical search engine optimization (SEO) strategy and see big results. Linkbuilding is one popular SEO strategy for increasing the number of inbound links to a site to secure a wider audience and achieve desired conversions or sales.
Not everyone correctly employs link-building strategies — and sometimes this is intentional. These massively unproductive link-building schemes can saddle businesses with poor Google search visibility. The secret to securing a remarkably successful link-building scheme lies in generating high-quality backlinks.
What Makes a Quality Backlink?
A first-rate backlink is one that comes from a website boasting high domain authority, such as from a popular cannabis vaporizer website or a top-tier cannabis marketing firm. Domain authority matters because it is an assessment of a website for specific relevance to a given subject or industry. That relevance then has an indirect impact on the chance of that cannabis website ranking favorably in search engines.
Recently, Google has been cracking down on spammy link-building schemes in an effort to encourage the promotion of premium content and — more importantly — real websites. Google achieves this by auditing backlinks. Upon discovering spammy backlinks, they will flag the links and begin to mark the website unfavorably as an unreliable source. As a result, over time Google will disassociate the linked content from relevant, similar search results.
I've seen the effects of poor backlinking firsthand numerous times as a result of brands working with SEO agencies employing "black hat" SEO tricks. Initially, the brand's impressions skyrocket, but once the backlinks are flagged, impressions greatly diminish and the brand is no longer deemed a trustworthy source. Here are four essential do's and don'ts to ensure you are employing a quality technical SEO strategy that works to bolster backlink quality and ultimately, SERP rank.
1. Don't: Amass a Ton of Random Backlinks
Random backlinks will get audited by Google's algorithm. A company may see a boost in domain authority, but once Google catches up to the scheme, it will begin to fade. This is due to the company employing tactics such as a backlinks service. This may seem like a good idea to gain the initial traffic jolt, but the service will often begin listing the website in totally random directories with little to no relevance. This is what will end up hurting your website's search results and traffic.
2. Do: Get Rid of Toxic Links by Disavowing Them
The best way to get rid of toxic links is by submitting a disavow file through Google Search Console. Essentially, the disavow file will have a list of links that allow the crawler to identify which links to ignore. By disavowing files, you will have more control over ridding your site of the toxic links immediately, rather than "ignoring" each, which can take much more time.
3. Do: Create High-Quality Cannabis Content
We all like to think we generate high-quality content, but plenty of content can be created to be more fluid to mesh with whichever evolving strategy you are currently working on. High-quality content can increase the odds of other companies linking back to your site and your pages. In order to create prime content, produce what's relevant to your industry. In the cannabis industry, consider devising educational resource guides for your target audience and/or content about industry-specific topics that potential clients can peruse. This way, consumers and other brands will be able to refer back to your site when thinking on your industry niche. In this regard, the quality of your content truly matters because it will be much more likely to rank if people are using it as a resource to looking back at more than once or refer others to, rather than a low-quality or irrelevant fluff piece.
4. Do: Create an SEO Strategy with Backlinks in Mind
Quality backlinks build your domain authority. While constructing your technical SEO strategy, do it with backlinks in mind. Conduct detailed competitor research by compiling a list of your top competitors. This will allow you to have a better idea of where they are obtaining quality backlinks. Gathering this information will better equip your brand to compete in a level playing field by allowing you to further develop an effective strategy using that direct knowledge about what already works for ranking well on SERPs.
The new year offers us an opportunity to take on new challenges and refresh our brand to align with goals down the road. Technical SEO is becoming increasingly important to ensure top SERP placement. Take this time to re-evaluate your strategy and how you can enhance it to create specialized linkbuilding to outperform your competitors, increase your presence and crush the next cannabis market trend in 2022 with quality content.
Author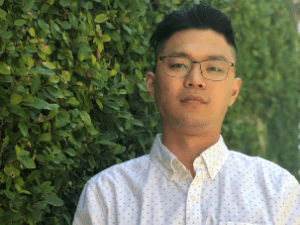 Tony Ham started at NisonCo in 2018 and was a founding member of the SEO department at NisonCo where he manages clients in the cannabis, CBD, and psychedelic space. With the skills honed at previous jobs on Wall Street, he strives to find the best and most efficient solutions and get his clients ranked well on SERPs. Tony has worked with industry leaders such as Ascend Wellness, Dr. Dabber, and Coda Signature. When not working on SEO accounts, you can find him playing with his three puppies, at the gym with his wife, or gaming.
Discover more cannabis marketing content and visit CMA's blog. 
For more information on becoming a member of Cannabis Marketing Association, visit our membership page.