By Tammy Puyear
Over the course of one's career, it's easy to identify cyclical and recurring trends, and cannabis is no exception.  While now at least partially legal in 36 states, our industry is still in its infancy in terms of its lifecycle.  Despite the varying types of programs, medical or recreational, legal or decriminalized, each state has experienced differing journeys from one another, but certain challenges and opportunities are inherent in all new markets and we see the repetitive nature of an ever-evolving and moving target.  When it comes to marketing, a cannabis product's packaging can serve many needs – including the introduction of a new brand into a sometimes already crowded space.  Packaging brings with it a plethora of strategic decision-making in a new market.
These five decisions about packaging are present in EVERY new state that introduces its residents to legalized cannabis – be it medical or recreational.
1. Regulations WILL change and their impact rests hugely on packaging decisions.
Each state has its own set of regulatory rules for packaging requirements.  When a new program begins, the packaging and labeling requirements are typically doled out by the governing body of the program, but in some states, like Oregon, the legislature passes the responsibility to another authority and new rules can be issued.
In Oregon, the labeling and packaging authority moved to the Oregon Liquor Control Commission (OLCC) and with the move, came new regs.  For those operators with packaging design completed, packaging materials sourced, and production complete, decisions were forced about whether or not the existing packaging could meet the new requirements without reproduction and added cost.
If we take a moment to establish the supply chain and workflow of packaging from design to market, many of us have made our packaging decisions based on aesthetics and brand and we've agreed to meet the minimum order quantities (MOQ) from suppliers in order to get better pricing.  This means a heavy inventory of packages ready for product and a new compliance hoop to jump through.
This is a vital decision point in a new market and it's important for rockstar marketers to be strategic in planning for changes on the fly.
https://www.ncsl.org/research/labor-and-employment/cannabis-employment-laws.aspx
2. Brand establishment doesn't happen overnight – but a brand's values are important in a new market in particular.
Few new brands can achieve household-name-level success in terms of brand recognition overnight.  It can be frustrating for those of us in marketing roles to market and create a brand from scratch and in order to be successful but we know that competition not only comes in the form of peer operators in the state, but also from licensing of national brands.  For example, in Missouri, an operator with a manufacturing license quickly established relationships and agreements with HUGE national brands like Wana and Keef – in established packaging.  As a result of these strategic partnerships, the company was first to market with these famous name gummies and beverages, leaving other processors with the need to make their not-so-famous brands accompany a compelling brand story to allow them to compete with the others.
Your cannabis brand must have values that help with storytelling and content.  A brand without values that consumers can feel an affiliation with or a desire to possess is likely to lose share and shelf space when pitted against a brand with a commitment to a cause or a differentiating value proposition.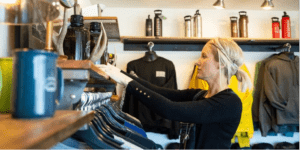 https://www.greenentrepreneur.com/article/346042
3. Savvy consumers are wise to packaging shortcomings.
Spend any time trolling social media forums and discussions and you're certain to find at least a few remarks about packaging.  In a recent post in a subReddit, a participant in the discussion criticized a company for using plastic for concentrates citing that the concentrate would leach BPA, Phthalates, and other manmade plastic additives into the consumables they are packaging, especially when heated.
Child-resistant requirements provide some illusion of security against little hands or paws finding their way to our stash, but also wreak havoc on certain subsets of the purchasing population.  With a large and growing demographic among baby boomers, many suffering from arthritis, child-resistant packaging must be somewhat self-explanatory in its use.  For brands who have received negative customer feedback, damage control is essential and some packaging companies recommend printing instructions on the container as part of the design layout, while others have come up with clever videos on YouTube.  While entertaining, the videos prove that a packaging decision based solely on the CR requirements can still lead to negative press and impressions.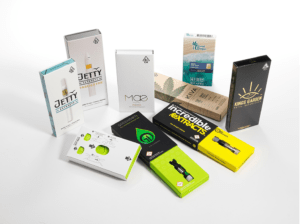 https://www.johnsbyrne.com/blog/dont-settle-just-child-resistant-packaging-solution/
4. Eco-friendly efforts must be undertaken in packaging to address growing concerns about the impact of cannabis on the environment.
While doob tubes might be inexpensive and simple to design, they are usually made from plastic – which has become a cause worthy of noting in the cannabis industry.  In 2020, a study of around 19k consumers illustrated that nearly 70% of those included in the survey said that they value a brand's dedication to environmental awareness.
As more millennials are asked about their purchasing decisions, we see rapidly emerging data shows that they are not only following topics like climate change, but they actively seek out brands whose products align with their personal values and are usually willing to pay level of premium for a brand who provides them with socially conscious products for purchase.
Perhaps more than any other trend in our industry at the moment, packaging vendors are quickly launching campaigns to tout their biodegradable joint tubes or following the lead of eco-friendly pioneers like Sana to bring ocean plastic and hemp into the production of their containers.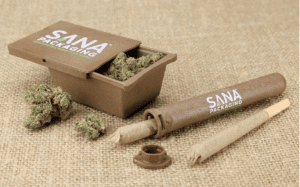 https://leafly-cms-production.imgix.net/wp-content/uploads/2017/11/16121236/sustainable-cannabis-products-61.jpg
5. Packaging can be very expensive – choose wisely.
Packaging dilemmas are in abundance for any new brand, but in a new-to-each-state industry and a new market, challenges can become opportunities.  Packaging must meet the requirements for each state's program, meet the social awareness needs of educated consumers, AND mount the arduous mountain of standing apart from other brands' packaging on the shelf.
It pays to shop around when it comes to packaging.  There is no shortage of competition among packaging companies and not a day goes by without a solicitation of some kind in most of our inboxes.  While some vendors tout their low MOQs and associated pricing, others message with their commitment to being sustainable for the environment, and others simply want to show you their wares.
The type of packaging and production specifics such as how graphics are applied or the ability to run variations as part of a larger MOQ can contribute to cost, as can freight.  With the global pandemic not yet a memory, we've seen significant increases in the cost of moving any materials from outside of our own coasts as a result of supply chain disruption.  Now, more than ever, it might be in your best interest to source domestically, since the difference in freight costs in 2021 could consume a hefty portion of your packaging budget.
No matter the market, brand recognition and respect will always be a primary goal of a marketing function.  Networking with marketers in other states via Cannabis Marketing Association can give us assistance in learning how others have conquered these recurring challenges and obstacles and prevent each of us from having to deal with solving the puzzle alone.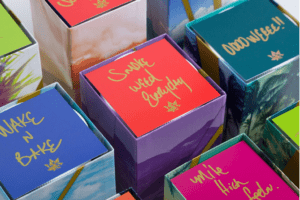 https://ucarecdn.com/5a75ed75-076b-459d-bfa1-6e30e2feb3d5/-/preview/JvSwpfrC
Sources:
About the Author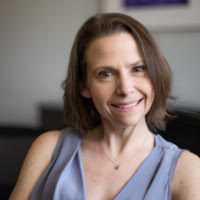 Tammy Puyear has been following and investing in cannabis since 1998. In 2019 when Missouri's MJ program became a reality, she left her executive career in healthcare and immersed herself in Missouri's burgeoning cannabis industry. Puyear contributes as a freelancer to Greenway Magazine, MJ Brand Insights, and other industry publications, serves private cannabis ancillary clients as a consultant, and serves in a marketing role for one of Missouri's vertical operators. 
For more cannabis marketing content visit CMA's Blog.