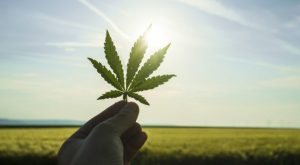 by Lisa Buffo and the CMA Editorial Team
Colorado was one of the first states to legalize adult-use cannabis with the passage of Amendment 64 in 2012.  As of now (October 2019), 11 states have legalized adult-use marijuana and 33 states and Washington D.C., have legalized some form of medical marijuana. Prohibition is wrapping up, but its effects still remain strong. Each state has its own unique regulatory framework for the industry and with that comes an even more unique landscape for marketers. Cannabis marketing in Colorado is not easy, but the regulations are important to understand. Laws vary at the city, county, and state-level making it difficult to stay up to date and informed with all that is happening.
Cannabis Marketing in Colorado
We put together a simple guide to cannabis marketing in Colorado for 2019. Note that this just applies to Colorado and this guide will look a lot different in every state. The regulations change and are updated often, so be sure to check with Colorado's Marijuana Enforcement Division for the most up to date information. This guide serves as a framework, so consult your lawyer or a compliance professional regarding marketing for your cannabis business. 
Signage
You are allowed to advertise that products have been tested by a testing facility, but you can't advertise anything that is visible to members of the public from any street, sidewalk, park, or other public space. This includes billboards, signs mounted on a vehicle, and flyers directly handed to people, left on a car, or posted on any public property. If you want to advertise on private property, you are required to grant permission from the property owner. You also can't display ads outdoors unless they are used as business/storefront identifiers.
Sponsorship
Sponsoring events is a great way to build brand awareness. Understand the audience expected to be at the event and make sure to confirm that at least 70% of the audience are old enough to consume cannabis. Law R1115 states that " A retail marijuana establishment may sponsor a charitable, sports, or similar event, but a retail establishment shall not engage in advertising at, or in connect with, such an event unless the retail marijuana establishment has reliable evidence that no more than 30 percent of the audience at the event and/or viewing advertising in connection with the event is reasonably expected to be under the age of 21."
Safety Claims with Cannabis Marketing in Colorado
You are allowed to publish safety claims that the products have been tested by a testing facility. The safety claims should be used to claim that the products are regulated and tested. But you aren't allowed to market that your product is any safer because the state of Colorado licensed your business according to R1109. It states that "no Retail Marijuana Establishment may engage in Advertising or utilize signage that asserts its products are safe because they are regulated by the State Licensing Authority."
Packaging and Labeling
There are a lot of ways you can get creative by utilizing packaging to market your products and brand. You could start a loyalty program or use codes within your packaging to unlock rewards. Make sure there is no use of the word "candy" or "candies" anywhere on the package because this is considered marketing to children. In addition, make sure to not make any claims of the products being organic.  For ideas on sustainable packaging options, check out our blog post "Four Simple Swaps for Creating Sustainable Cannabis Brands."
Advertising: Television, Radio, Print Media, & Internet
Make sure you are only targeting people within Colorado where cannabis is legal and the target audience is 21+. R1107 states, "a Retail Marijuana Establishment shall not engage in Advertising via the internet unless the Retail Marijuana Establishment has reliable evidence that no more than 30 percent of the audience for the internet website is reasonably expected to be under the age of 21." Paid pop-up advertising is not an option unless a user has opted-in. R114 states that "a retail marijuana establishment shall not utilize unsolicited pop-up advertising on the internet."
These rules are intended to hold licensed retail cannabis companies that licensed retail marijuana establishments may not engage in advertising that is deceptive, false, or misleading. They are also intended to protect children from coming into contact with marijuana or advertising of marijuana. To stay updated on the current marijuana regulations in the state of Colorado, make sure to check out the state's Marijuana Enforcement Division website.
Marketing organically through thoughtful content and an SEO strategy is something that you can do regardless of where you are.  For more information, check out our blog post "Cannabis and SEO — The 5 W's for Selection of the Right Keywords."
CMA's Founder & CEO, Lisa Buffo is the Founder & Founding Chair of the National Cannabis Industry Association's Marketing & Advertising committee in 2016.  The committee put together an infographic on these regulations here. We hope this guide is helpful to you and stay tuned for more content!
Learn more about Colorado cannabis marketing and other cannabis marketing trends by becoming a CMA member.
Disclaimer
The information provided on this website does not, and is not intended to, constitute legal advice; instead, all information, content, and materials available on this site are for general informational purposes only. Information on this website may not constitute the most up-to-date legal or other information. This website contains links to other third-party websites. Such links are only for the convenience of the reader, user or browser; Cannabis Marketing Association and its members do not recommend or endorse the contents of the third-party sites.
Readers of this website should contact their attorney to obtain advice with respect to any particular legal matter. No reader, user, or browser of this site should act or refrain from acting on the basis of information on this site without first seeking legal advice from counsel in the relevant jurisdiction. Only your individual attorney can provide assurances that the information contained herein – and your interpretation of it – is applicable or appropriate to your particular situation. Use of, and access to, this website or any of the links or resources contained within the site do not create an attorney-client relationship between the reader, user, or browser and website authors, contributors, contributing law firms, or Committee members and their respective employers.
The views expressed at, or through, this site are those of the individual authors writing in their individual capacities only – not those of their respective employers or CMA. All liability with respect to actions taken or not taken based on the contents of this site are hereby expressly disclaimed. The content on this posting is provided "as is;" no representations are made that the content is error-free.