By Kelly Ebbert, NisonCo SEO Content Writer
Over the past few years, e-commerce has soared in popularity. Consumers have realized the convenience of online shopping, captivated by the ability to interact with diverse brands near and far. If you're a cannabis brand looking to break into e-commerce or just searching for ways to increase online traffic, cannabis SEO can help by boosting your brand to the top of search engine results and enabling more clicks, which in turn drive your company's bottom line. 
Engage Your Target Audience With Cannabis SEO
The realm of cannabis SEO contains abundant methods and procedures, and each strategy is uniquely suited to work toward getting your brand in front of the target audience. These techniques can help you increase qualified traffic to your site, earn new customers and build brand awareness. While building your cannabis or CBD SEO strategy, it's fundamental to begin by having a solid understanding of keywords and search phrases that help guide customers to your business. Keyword research is essential because it enables you to understand nuances between concepts such as branded and non-branded search queries and accordingly direct desired customers to your website.
When it comes to planning your CBD SEO strategy, knowing how customers search for you allows you to infer what customers already know about your brand, but also provides hints indicating where they could learn more. Today, we're going to dive into a few creative ways your cannabis SEO strategy can be shaped to serve your e-commerce operation best and bring customers to your virtual storefront.
1. Optimize Product Pages for Cannabis SEO
E-commerce is all about your products and services — full stop. This is where cannabis SEO comes into play. If you're a retail brand serving products — whether it be hemp-based clothing apparel, CBD tinctures, or a virtual dispensary storefront — optimizing your product pages can breathe new life into your brand.

Inspire customers with product names that are representative of your brand and don't get bogged down by complex branding. Customers love coming to a shop and knowing exactly what they're getting. Save the compelling, jargony words for your descriptions. Your product page offers you a canvas to hone your keywords and make sense of what's available in your online shop. If you have a physical location, locally oriented features can help showcase in-shop product availability and boost local SEO as well. 
Structure URLs to organize your pages to better serve user experience and help the search engines how your pages relate. Allow your customers and spider bots to enter into an organized webpage and help them find what they need. Finally, be sure to leave room for a review. For those who use Shopify, installing the product reviews application is fairly straightforward. When you're confident in your products and let customers share their experiences, it heightens others' trust in your brand and only serves to further boost cannabis SEO's benefit. 
2. Create Fresh, Reflective Cannabis Content
The cannabis industry is up against extensive restrictions dictating the rules of online advertising. Despite that, cannabis e-commerce is becoming increasingly saturated. In such a busy market, cannabis and CBD SEO give you a chance to create brilliant, captivating content that stands out. While devising your cannabis SEO content strategy, make room for comprehensive blogs that deserve the spotlight. We recommend educational guides to supplement your SEO with plentiful opportunities to insert keywords and build authority on sought-out topics. 
Not everyone can have the top "What is CBD?" blog, but you can craft detailed blogs about the intricacies of cannabinoids, cannabis legalization in your state, or simply elevate content about your products or services — all while offering customers a reason to get to know your brand. In any case, generate engaging relevant content. If you're a CBD edibles brand, craft fun stories like creating the CBD chocolate of your dreams. If you're a sustainable cannabis brand, inspire your audience with educational content about how to reduce waste impact in the space. Publish content that aligns with who you are, but also with where you want to be in the future.
3. Improve UX/UI to Increase Your Cannabis Brand's Visibility
Think your e-commerce platform is intuitive? It may not be as easy to use as you think. Utilize features of User Experience and User Interface (UX/UI) to bolster your e-commerce SEO strategy. Cannabis SEO allows your brand to revisit your website and make it more serviceable for all who visit it. Companies and customers alike benefit from increased site usability. Now more than ever, Google is focusing on building out metrics for page experience to help clients understand how user-friendly their website is and gives them a chance to increase their user experience, which is highly desirable for customers. 
Serve up fast, easy-to-use navigation. While auditing your site, ensure your products and services are easily accessible and searchable. If you notice your site is cluttered with unusable links, unnecessary graphics, or other irrelevant items, move to sweep them up and organize them. This is also an excellent time to review images and ensure they're backed by proper alt-text to help bots make sense of the text, as well as increase accessibility for visually impaired users. Lastly, pay attention to your mobile website. Google is increasingly keen on mobile search, so it's vital to increase its practicality and responsiveness. Incorporate visual elements to keep customers engaged while ensuring the page is intuitive and boasts a high page speed. 
Conclusion
Cannabis SEO requires patience, time, and energy, but it is becoming a truly vital aspect of the industry. By backing your e-commerce brand with cannabis SEO, you add an extra layer of knowledge and skill to set yourself apart from competitors. Strengthen your product pages, publish cannabis content relevant to your brand, and stay ahead of the curve on UX/UI, and your brand will be in the best position possible to attract its desired online traffic.
Author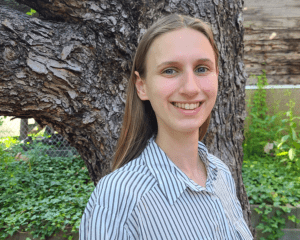 Kelly Ebbert is an SEO content and copywriter at NisonCo PR. Kelly writes about topics pertinent to the cannabis industry, including health, finance, sustainability, and education. Kelly became involved in drug policy advocacy as a chapter leader at the University of Rhode Island in Students for Sensible Drug Policy, joining the cannabis industry in 2016 as an advising intern with 4Front Ventures and a phone banking lead with Regulate Rhode Island. Presently, Kelly is an International Working Group Member with Youth RISE.
Discover more cannabis marketing content and visit CMA's blog. 
For more information on becoming a member of Cannabis Marketing Association, visit our membership page.