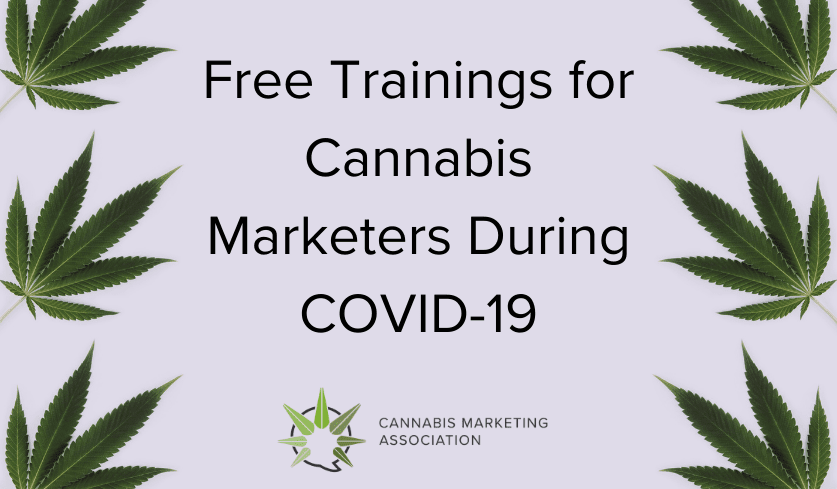 In the midst of COVID-19, we know that many cannabis marketers are facing great uncertainty in your business.
There are a lot of unknowns, but with more time at home this could be the perfect opportunity to learn something new or brush up on your marketing skills.
So what can you do to help your business stay afloat during this time of change?
With so many businesses moving online, it's more important than ever to understand digital marketing and community building.
Here is a list of free COVID-19 cannabis marketing resources and trainings that can help cannabis marketers keep pushing forward.
We hope these COVID-19 cannabis marketing resources will help your marketing team now and in the future. We will be updating this list with new resources, so please reach out to us or leave a comment with suggestions!
For more COVID-19 cannabis marketing resources, become a CMA member today.