It has been Cannabis Marketing Association's pleasure to host this year's Future of Cannabis Marketing.
We have created a list of resources and key takeaways from the event's speakers. Follow up, connect, and engage with the content provided, and show this year's Future of Cannabis Marketing speakers some appreciation by connecting with them on LinkedIn.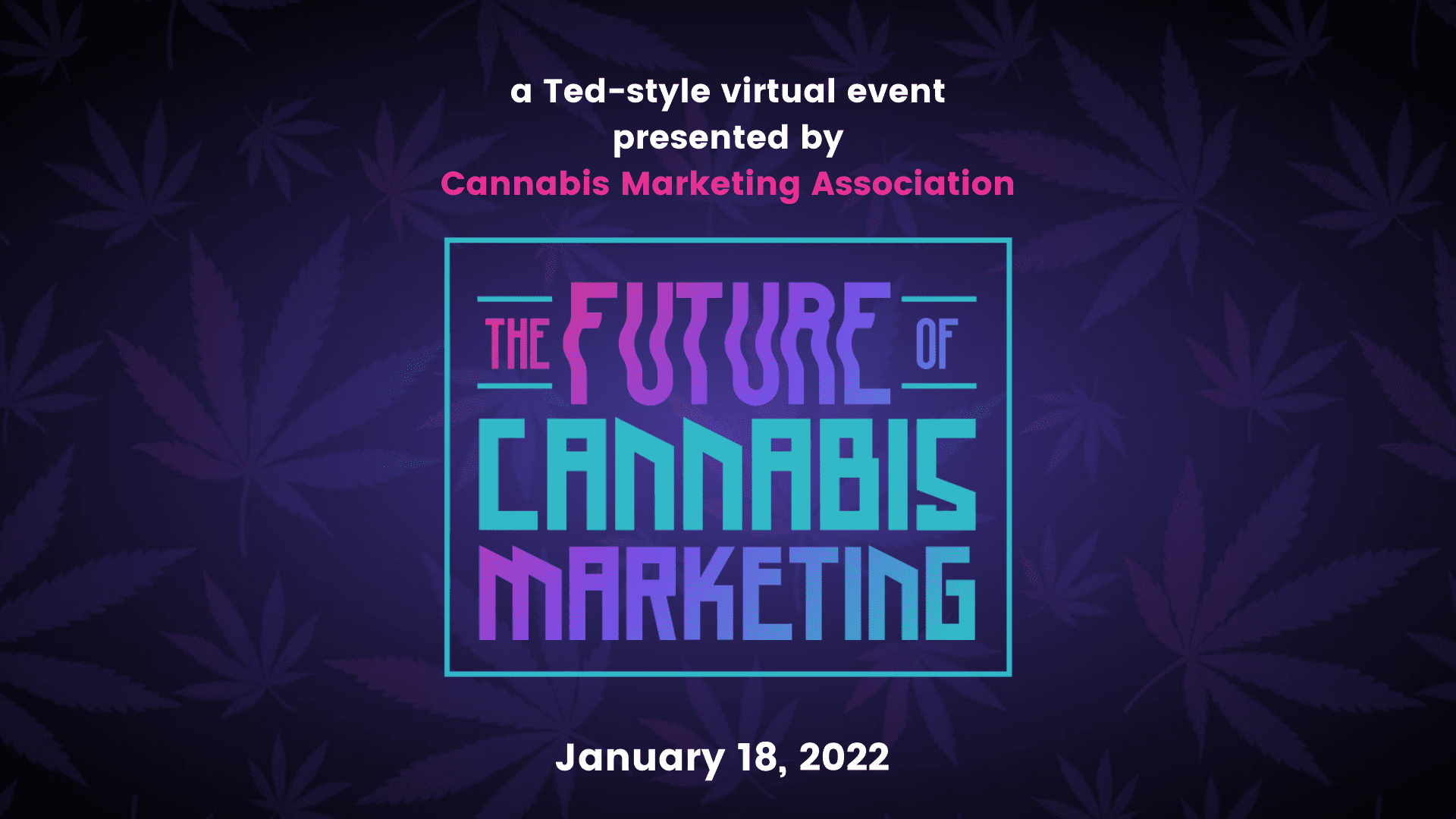 FoCM Attendees receive 10% off CMA Business Membership through January 25, 2022 using the code "FOCM10".
Why Effects-Driven Marketing and Functional Products are the Future of Cannabis,

Wesley Williams

, Co-Founder & CEO, KND Infusions, Inc
.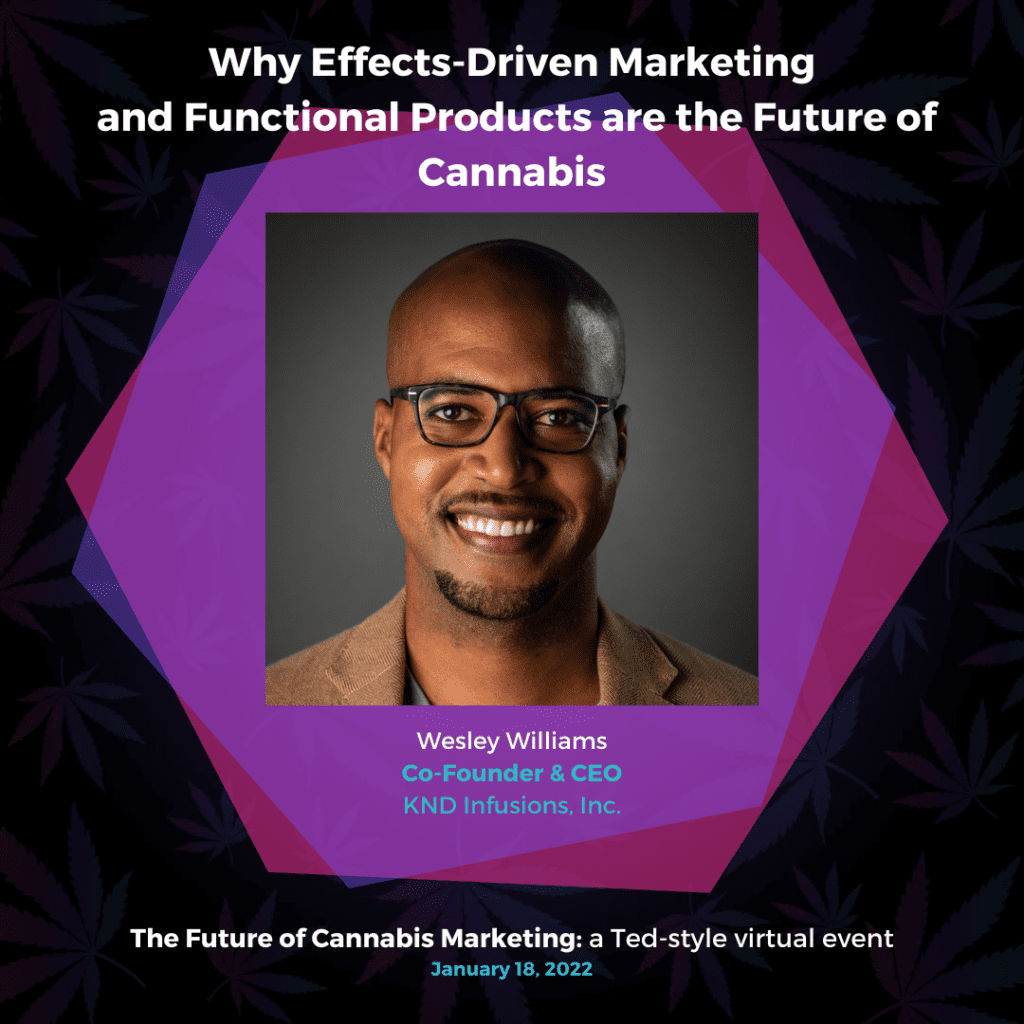 Key Takeaways
For every cannabis success story, there are millions of other people who haven't yet accepted cannabis as a tool, a tool that we all know can really help them. If we don't focus on function over form, millions of people won't have access to this life changing tool.
Based on Everett Rogers' Adoption Curve — if cannabis 1.0 was rightfully about marketing and creating products for the innovators and the early adopters, then cannabis 2.0 was going to be about bringing the majority into the cannabis market. The majority adoption

 is the phase when a category truly becomes mainstream and gains adoption by the public majority. This is a critical point for us, because we tell the story of our industry; this is our opportunity to help advance cannabis past this critical point and into the mainstream. There are roughly four times as many people who could be benefiting from cannabis, and currently are not just because of where we are on the curve, not because we as marketers have done anything wrong. This is just a natural evolution of cannabis as a category.



 The decisions that we make now, as marketers and operators are going to directly impact how quickly the majority adopts cannabis, and it'll also likely impact the pace of legislative adoption.
Marketing for the Global Majority, Christine De La Rosa, Co-Founder & CEO, The People's Ecosystem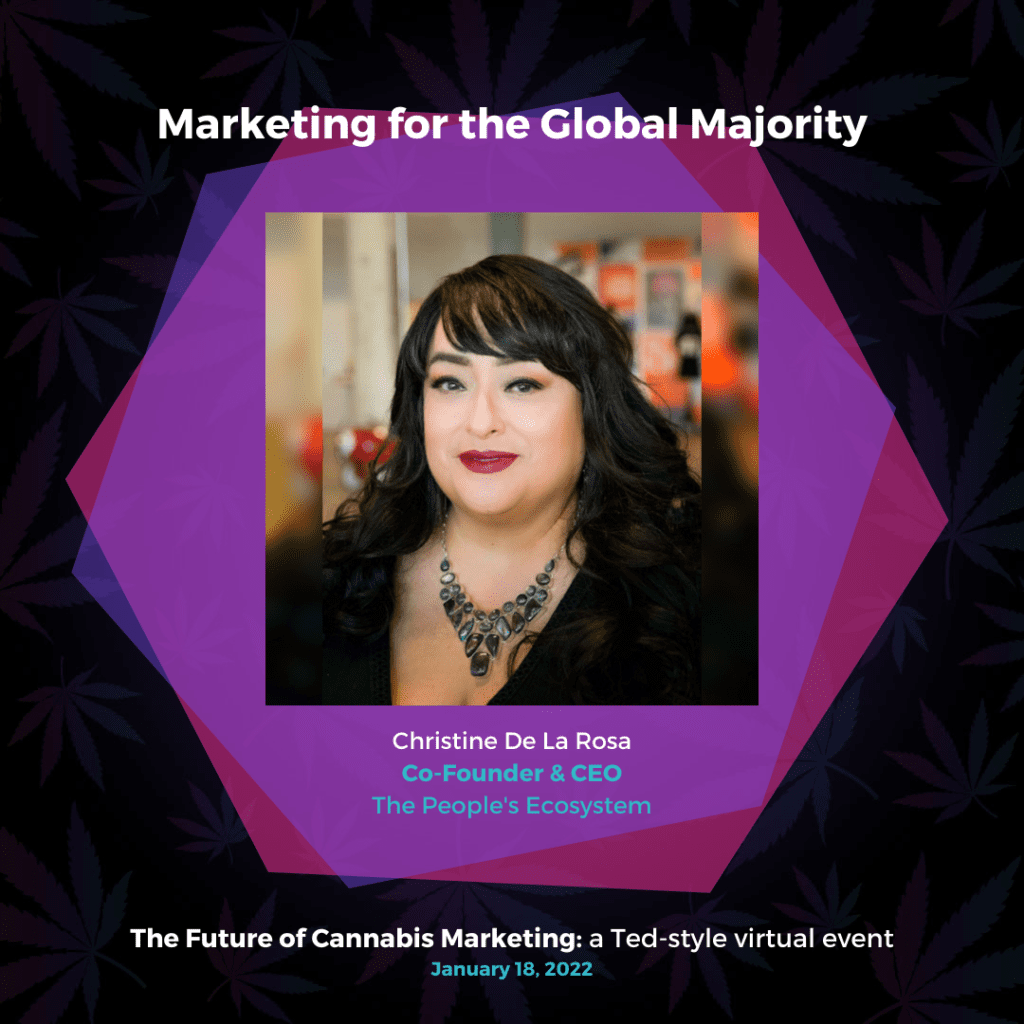 Key Takeaways
Right now, the cannabis market is very much a state-by-state market because we don't have federal legalization. Regardless, cannabis marketing and communications professionals need to really start thinking long term, more than the next quarter, the next four quarters, even the next five years, as the cannabis industry is eventually going to become an entirely federal federally regulated industry here in the US and also a global industry throughout the world.
62 million people in the US are Latinx,47 million people in the US are black, and 22 million people in the US are Asian. So this, again, is the 1/3 of the 339 population of Americans that we have currently in the US, with very few or hardly any products directly marketed to these demographics. 
And while of course, you can't market to one person with one story. Many communities have shared experiences. And you as a marketer need to know what those are, and need to speak to those. As a marketing professional, you need to be aware that you are marketing against larger things and what you may be used to when you're marketing to a white population through a white gaze. So not only are you marketing to communities of color, the fact that you have this product, not only are you marketing to these people to the communities of color that you are, not only are you marketing education around your brand, but you're also marketing against decades and decades of stigma and trauma around cannabis.
Conscious Consumerism: The Competitive Edge to Attracting the Shopper of the Future,

Lilli Keinaenen
,

Sustainable Packaging Designer, Changemaker Creative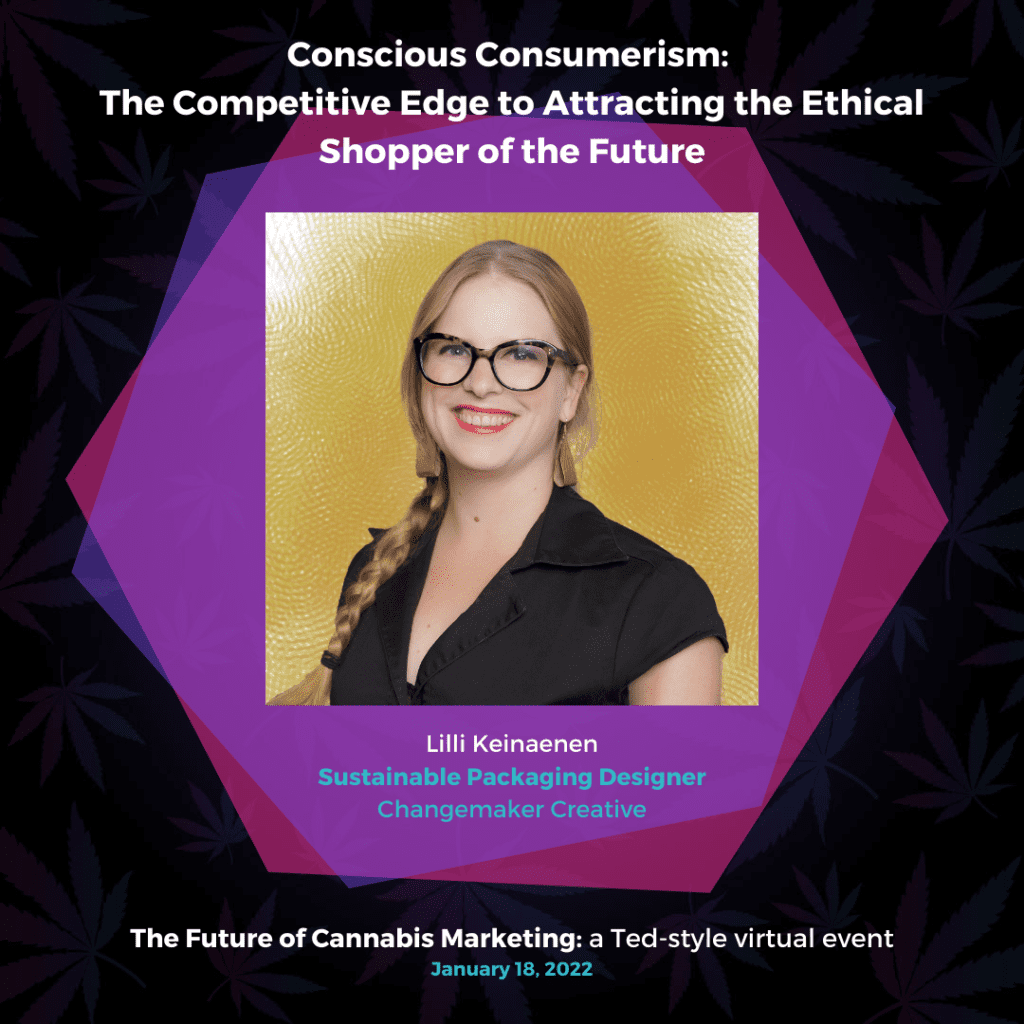 Key Takeaways
The cannabis industry saw a 127% growth in the Generation Z segment from 2019 to 2020 compared to the 5% growth charted in the Boomer generation, with an overall positive outlook on cannabis and its uses and effects.
Gen Z in particular, was heavily impacted by the events in 2020, and these events were formative to them — 

diversity, equity and inclusion are very important to this generation. They expect the same from their brands, proven with receipts and not through just empty virtue signaling. So the opportunity here is to take a stand on a cause that you care about, with more than just a generic social media post. Supporting a cause doesn't always have to be about money; you can uplift diverse voices, you can offer education, you can do product collaborations with a cause well-aligned with your brand. "Gen Z consumers especially have excellent bullshit meters and are quick to spot it and to call it out. So instead, they're looking for brands to be really transparent and authentic and real."
Gen Z have adopted the marketing phenomenon "brandom", or brand fandom. Members of Gen Z

 are happy to be seen as a supporter of their favorite brand, this kind of brand enthusiasm is kind of normal to them. As a generation they really crave to consume more mindfully and want to support brands that they feel that are aligning with their values. They demand a lot from their brands but also reward them with this like enthusiastic loyalty and content creation.
High Society Hospitality, Chris Cantergiani, Co-Founder, Hello Manito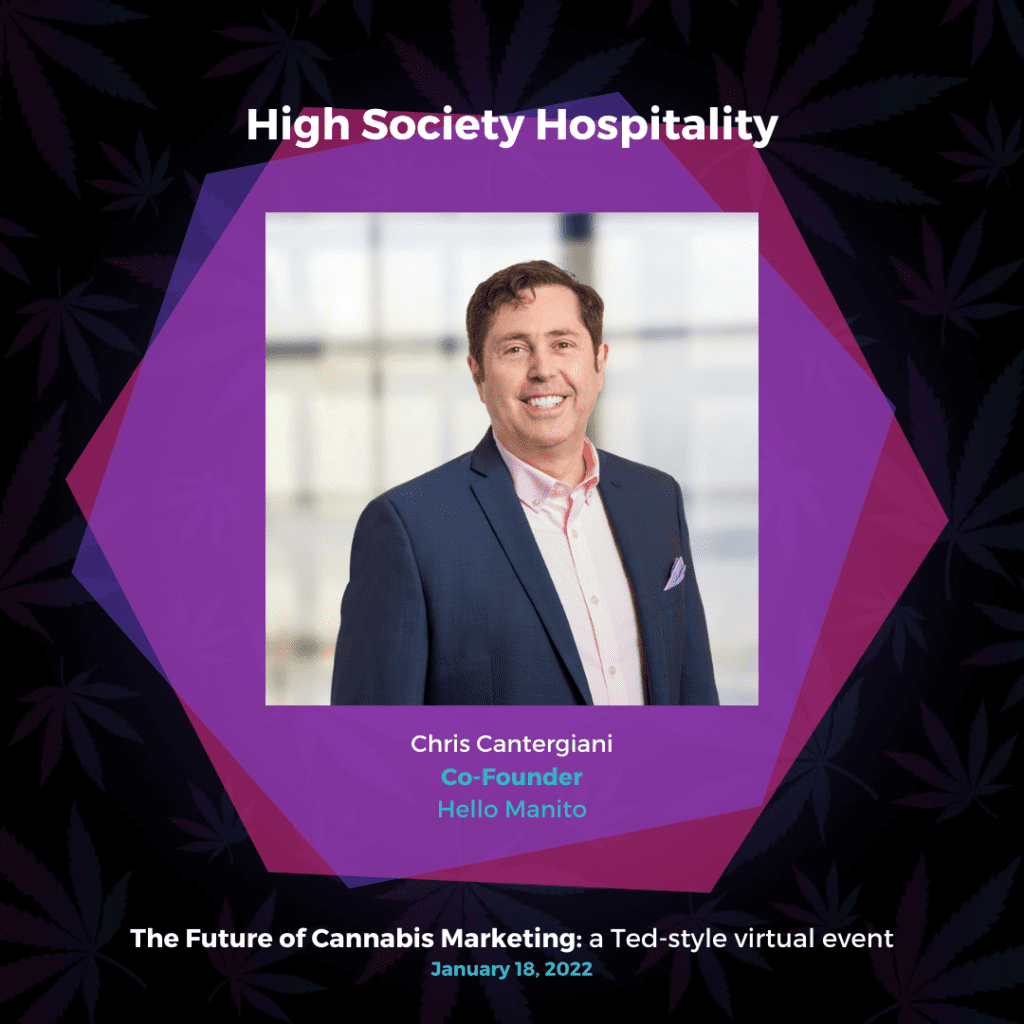 Key Takeaways
A recent national survey by cultivars strategies and MMG travel intelligence found that 29% of the active leisure travel audience is motivated when they can access a cannabis-related experience at a destination, and up that sector nearly a third are canna-curious. They've never tried it before, but they express a desire to experience it in a safe and legal environment.
 Now the 19 states have legalized recreational use of cannabis and another 19 allow medical marijuana, at least on some level, it's legal to purchase and possess cannabis in the majority of states in America. And if you have a home and you're a homeowner, maybe you're all set, but really, there aren't a ton of places where you can legally smoke in public. Right now many of the cultivators and distributors that Chris has spoken with say they're focused on selling what they're growing.
Although cannabis hospitality and tourism is relatively limited as of today,

our goals as marketers should be to attract, engage and delight the consumer with cannabis hospitality, because the right experiences can do all of those things over and over and over.
Take the Leap: From DEI to Anti-Racist Marketing, Kelly Perez, Co-CEO/Founder, Cannabis Doing Good and Cannabis Impact Fund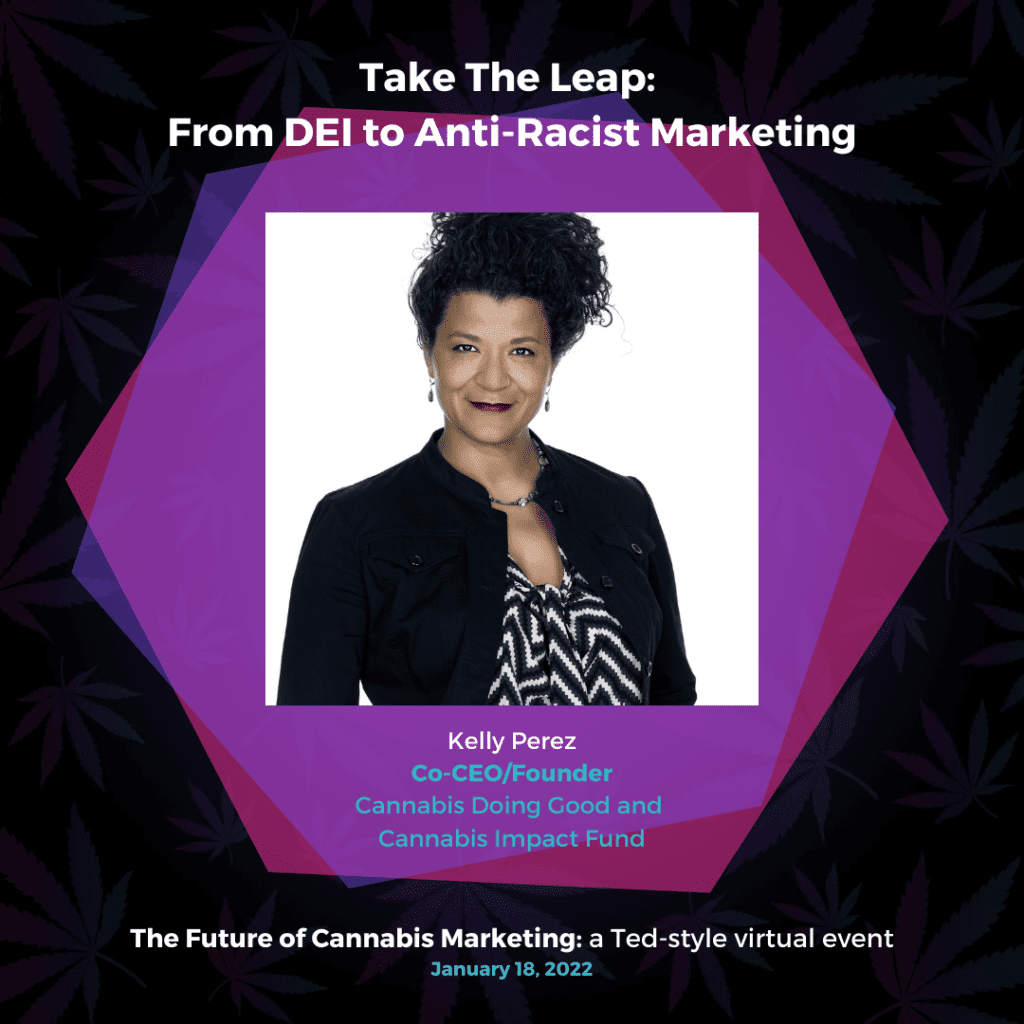 Key Takeaways
Not being racist is not the opposite of racist, anti-racist is the opposite of racist. If as an industry

we want to move our metrics around diversity, equity inclusion, we have to center them really where we're trying to go — and anti-racism is where we're trying to go.
In the U.S., its root is anti-black racism and anti-indigeneity. Because our policies now that we are crafting to make opportunity for social equity qualifying applicants, folks impacted by the war on drugs, allowing them a place to participate into a regulated market, we think those policies are race neutral, although they are not. They're built on 400 years of policies that have justified a whole lot of community destruction, individual destruction, familial destruction and infrastructure support.
When we look at the numbers for percent black ownership in cannabis and gender ownership in cannabis, and we know that those numbers are actually going down, that that's systemic, that's not the individual choices that cannabis professionals are making. 

That means people don't have opportunity to to enter the space at all, or if they have entered, they are falling out because all things are not equal. And we know that and that's why we have equity measures, right? Equity means create a pathway for folks who haven't had equal opportunity. We think about things like a rising tide lifts all boats, but in fact, everybody who doesn't have a flotation device, or was taught to swim, or has a bow when some of us have yachts. And in this particular case, those yachts came from black people came from indigenous people came from Mexican people with ancestral medicine came from Asian people 1000s of years of ancestral healing.
Future of Cannabis Marketing Resources
Cannabis Marketing Association's

Social Equity Partner Support Guide

Cannabis Marketing Association's Party Like a Marketer Podcast

Cannabis 101: What's the Deal with Terpenes?

 by Kate Robertson, Medically reviewed by Jeffrey Chen, MD, MBA, Healthline, 20 May 2021.
Christine De La Rosa's Marketing for the Global Majority slides
Chris Cantergiani's High Society Hospitality Slides
Anti-Racism is an Action: A Guide for Cannabusinesses by the Cannabis Impact Fund
Social Equity Tools by Marijuana Matters
All of this year's session topics were evaluated and selected by CMA's volunteer Host Committee.
FoCM Attendees receive 10% off CMA Business Membership through January 25, 2022 using the code "FOCM10".