By Jerry Abiog and Dennis Collins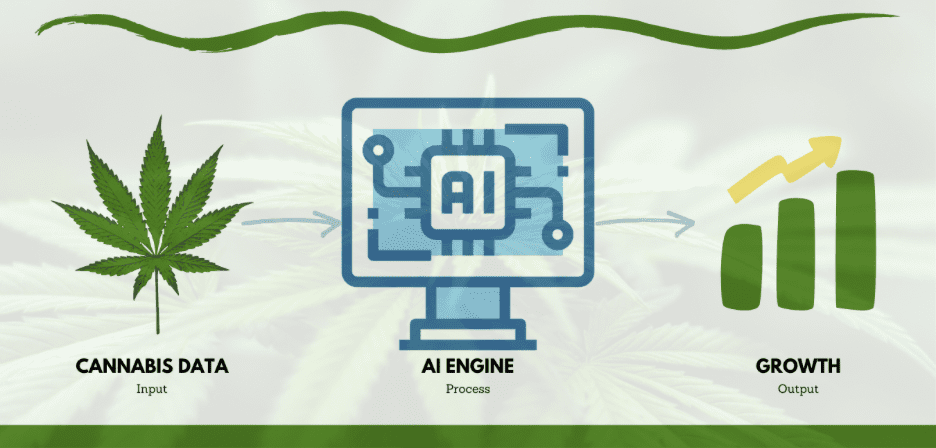 If two markets are pretty much guaranteed to make money over the next decade separately it's artificial intelligence and cannabis. Forbes
Data is the new oil.  Data is the modern-day equivalent of a gold rush.  Use of your data will determine winners and losers.  AI thrives on data.  However, with recent developments in the cannabis world, leveraging one's customer data may now be severely hampered to help your business drive growth.
Three seismic events have the potential to change how cannabis businesses operate:
Cannabis delivery company EAZE purchasing Green Dragon

Weedmaps goes mainstream with Apple app store placement

Leafly will soon go public with a projected valuation of $385 million
According to the article,  Apple Changes The Cannabis Industry, the author states, "Data, delivery, and traffic are the new Golden Gooses, not grows, dispensaries, and the actual product."  Nothing could be further from the truth as we truly enter the data-driven world of the cannabis industry.
Life Isn't All Sunshine and Rainbows
While we see a massive growth trajectory in cannabis, things aren't perfect.  Leafly, the e-commerce cannabis platform mentioned above sues the state of Florida for banning third-party cannabis orders, according to Cannabis.net. This suit places the Florida dispensaries in a precarious situation as a good portion of their revenue comes from these independent, third-party ordering platforms.
The photo-sharing app Instagram is waging war against cannabis-related content by deactivating accounts that violate its code of conduct.  A quick search on Instagram shows that popular accounts cannaclusive and weedmaps that boast 66.9k and 530k followers aren't immune to Instagram's wrath of suspensions.
Government officials have led efforts to ban billboard advertising of cannabis in Michigan, where recreational use is legal.  As reported by Yahoo, dispensaries in this state spend a good portion of their ad budget on billboards, as contemporary forms of advertising via social media are impossible.
Two steps forward, one step back – even as legalization grows, those involved in cannabis-related businesses are handicapped by systems hell-bent on stifling their potential growth.
It All Starts with Data Ownership
The current standard operating procedures on how cannabis-related businesses are running can severely limit profitability.  Two roadblocks come to mind:
Over-reliance on third party ordering platforms 

Over-reliance on advertising platforms 
Third-party ordering platforms are great; they help drive growth to your respective business.  The big downside, you may not get access to all of your relevant data.  Similar problems are happening in the restaurant industry with third-party ordering platforms like UberEats and GrubHub.  They can cannibalize the restaurant's brand image, leaving said restaurant out in the lurch when it comes to building long-term sustainable growth.
Advertising has its place when trying to build one's business.  Often, you could be at the mercy of the advertiser's rules and regulations.  In a few short years, Google will be eliminating 3rd-party cookies, putting a dagger on businesses' ability to promote their products or services.
You're not going to be able to defeat the protocols set forth by third-party ordering platforms or advertising juggernauts.  However, you can take responsibility for your data and outflank their movement with some basic business principles driven by AI.
The Five Steps to Being Competitive in an AI-Driven Cannabis World
Step 1:  Have a method of capturing your business data.
What do I mean by this?  If you are ceding some control of your data to a third-party provider of online ordering, then they may profit from it.  So you may need an online ordering platform that your business owns that allows your customers to go straight to you for their orders.  
Third-party listing and ordering services have their uses.  It's a competitive world, and third-party services are an excellent way to get your business found.  A customer simply goes to a 3rd party website, and then they can see you have a store right around the corner from their home.  However, it would be better for your customers to place their actual orders from your online platform and not third-party providers.   
Step 2:  Capture your customer's data.
The game of data capture is a zero-sum game.  You get to capture the data when a customer orders directly from your site. 
Once you have your in-house online ordering platform in place, you want to drive your customers into using you.  You want as much information as possible.  The pursuit of data is the new gold rush.  Google got rich off of data.  In a 2018 Entrepreneur article titled The Tech Giants Get Rich Using Your Data. What do You Get in Return?  Mat Travizano points out that "Paying with your data for "free" services is much more expensive than most people realize."  Those third-party providers might never give you a bill, but they rob you of the profit from all the data they harvest that they don't share with you.  
Step 3:  Analyze the data you have captured using Artificial Intelligence.
So you've been able to capture all this data from the transactions that occur via your in-house ordering platform.  Now what?  Now you use Artificial Intelligence to analyze your customer data.  Some businesses with customer data might be thinking, "Well, I use Google Analytics, isn't that the same thing?"  And the answer is "No."  Google Analytics is backward-looking and tells you what happened in the past.  Artificial Intelligence is backward and forward-looking.  It shows you what's likely to occur in the future.  Business Intelligence like Google Analytics is the flip phone to Artificial Intelligence's smartphone.
Business Intelligence can tell you that Jerry placed an order twice last month and bought a vape cannabis product with a pain-relieving effect to help with his injured shoulder.  AI will predict when Jerry will likely go to your online store again and what product(s) he's expected to buy on that web visit.  Google Analytics can tell you Dennis shopped on the website four times last month to buy a package of cannabis gummies with a calming effect to help with his PTSD.  Artificial Intelligence can tell you when Dennis is likely to return to your website and which flavor gummies he's expecting to buy on that visit.
Now you might be thinking that you can eyeball the data and make the exact predictions.  And you'd be right.  Except can you do it in real-time for hundreds if not thousands of customers?  Can you do it instantly while your customer is shopping on your website?  Again, the answer is "No."  Artificial Intelligence is a computer thinking and acting like a human.  That's the AI at work making those predictions with its prescriptive and predictive capabilities.
Step 4:  Act on what Artificial Intelligence is telling you.
Whoever captures the data will learn information that makes for much more effective marketing.  Now that AI knows that Jerry is likely to return to your website this coming Thursday, you can send Jerry a friendly email or text reminder the day before.  That's the perfect time to tell him about the new Vape brand your store just got in on Monday.  That way, he's more likely to purchase from your store and not someone else's.  In so doing, AI will help you increase the number of your sales and reduce customer churn. 
Perhaps the AI has determined that Dennis likes to try new gummies, particularly cherry and cinnamon flavored ones.  In that case, while Dennis is on your website, the AI would present Dennis with upsell and cross-sell opportunities.   As an example, there might be a new upscale brand of cherry gummies that Dennis might purchase.  Likewise, the AI knows Dennis likes cinnamon, so perhaps he'd be interested in trying some cinnamon cookies.  In doing so, the AI increases the average order value of your sales.
In effect, Artificial Intelligence is acting like a well-trained Budtender would by helping Dennis and Jerry find products they like and need and even some products they didn't even know they needed.  All these additional sales transactions and more significant sales transactions from the intelligent recommendations of AI lead to a more significant bottom line for the store owner.  With AI, you will know your customers better than they know themselves.
Step 5: The unwritten benefits.
Al can do so much more than making intelligent recommendations ala Amazon or Netflix.  It can score all your customers' on their potential profitability, allowing for precision marketing.  Artificial Intelligence is predicting sales and forecasting inventory needs enabling you to manage your inventory overhead better.  Running lean is a prerequisite for a  successful business today.  Lastly, even for the cultivation side of things, AI is helping growers take plant and customer data to predict what strains match customer preferences.
Upwards and Onwards with AI
Don't fall victim to solely relying on the  "Amazons of weed."  Ask any retailer or restaurateur about third-party platforms, and they begrudgingly accept the use of Amazon and UberEats.  It's not healthy for their bottom line.
The use of advertising is murky at best with Cannabis, even with growing legalization.  Big tobacco hasn't been allowed to advertise on TV and radio for over 50 years.  Facebook prohibits the advertising of legalized tobacco products which include cigarettes, chewing tobacco, and cigars. 
The cannabis industry is poised to upend the CPG (Consumer Packaged Goods) markets.  These products sell quickly, repeatedly like typical items that you may find in grocery stores (pet food, makeup, over-the-counter drugs). Increased cannabis legalization will result in increased merger/acquisition activity and lower margins.  
Yes, these obstacles can seem insurmountable.  However, one can defeat it by taking full ownership of your data to help one know their customers better than they know themselves.  All this is now possible as AI applications are being democratized.
In the book The Tipping Point, Malcolm Gladwell states, "The Innovators and Early Adopters – are visionaries.  They want revolutionary change, something that sets them qualitatively from their competitors."  Competition is fierce.  How are you going to handle it?  
Authors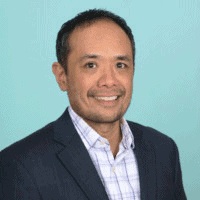 Jerry Abiog is a Co-Founder and CMO of Standard Insights – an AI as a Service growth marketing platform. Their solution helps companies worldwide address the challenges of leveraging customer data to drive repeat business.  Check out what they're doing in the cannabis industry.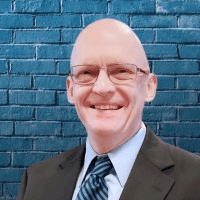 LTC Dennis Collins, USA (Ret) is an Account Executive for Standard Insights.  He's passionate about helping veterans and others realize the power of cannabis in helping solve whatever ails them.
For more cannabis marketing content visit CMA's Blog.