The Media and PR Panel at The Cannabis Marketing Summit
The Cannabis Marketing Summit is an exclusive 4-day online event for senior-level marketers who work in-house or on the agency side of licensed cannabis companies. With the summit approaching, we want to dive into the content of our panels and the background of the speakers.
The panel discussion "Media and PR" will start at 11:00 AM MST on June 3rd, 2020. Here we will discuss and learn the state public relations in 2020, as well as the best ways to grow your business using PR. We have a fantastic lineup of panelists featuring industry leaders in cannabis public relations.
Click here to purchase your tickets to The Cannabis Marketing Summit!
Kyle Porter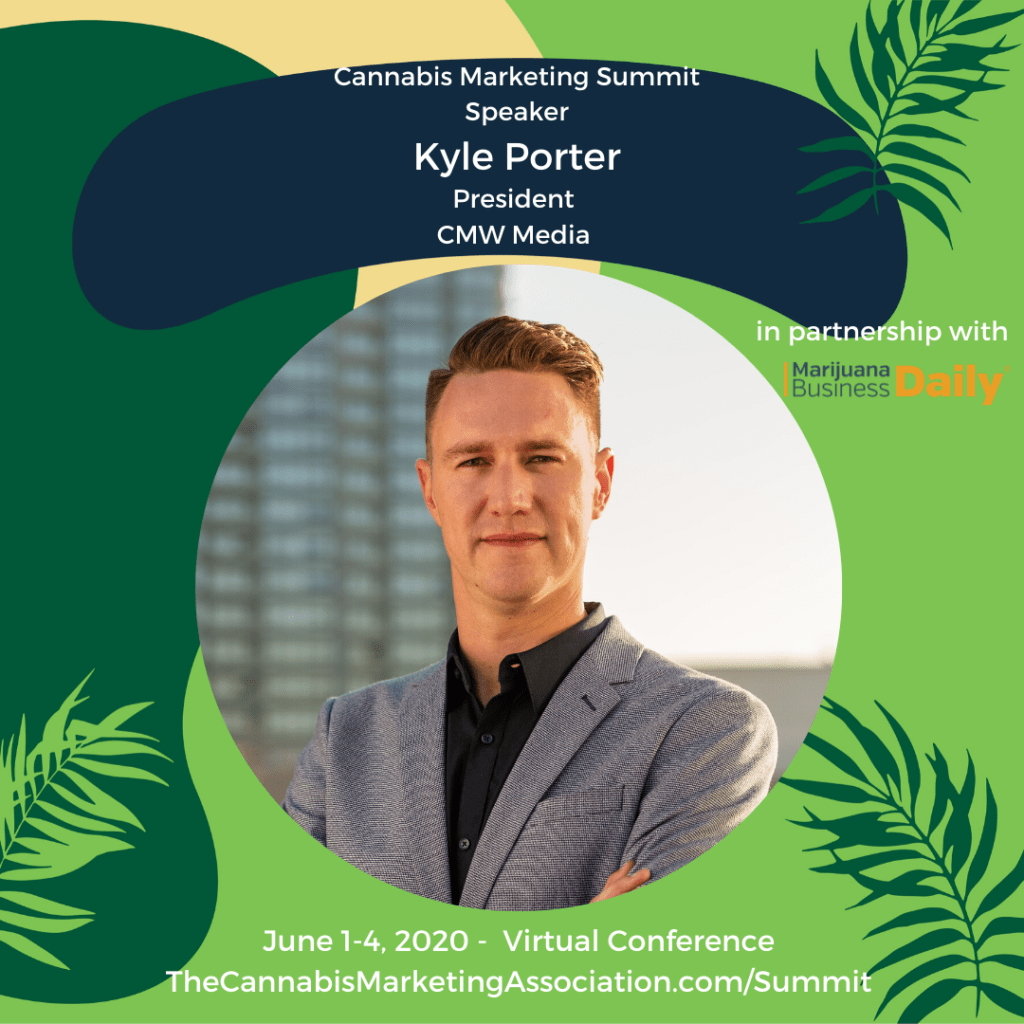 With a passion for business and marketing, Kyle Porter got his first taste of success while in college, working as the Advertising Director for the school newspaper. After graduating with a marketing degree, Kyle began at a small startup agency as a Marketing Assistant. With a "knack for numbers," Kyle eventually took over accounting, HR, and logistics. Also, he continued to grow his marketing responsibilities within the company. After transitioning to a larger agency in Scottsdale, Kyle began his management track as the Director of Operations for Steve LeVine Entertainment & Public Relations. He managed a team of over 25 staff across three departments. Using the sales skills he had acquired in his time in advertising, Kyle eventually took on a business development role landing the most significant contract the agency had gotten, which resulted in new revenues over two million dollars. Realizing that building agencies had become his career path, Kyle transitioned to CMW Media. He transitioned with the hopes of growing the agency to become a worldwide leader in PR and marketing for the Cannabis industry.
Attend The Cannabis Marketing Summit to hear Kyle Porter discuss cannabis public relations and cannabis marketing.
Daniel Yi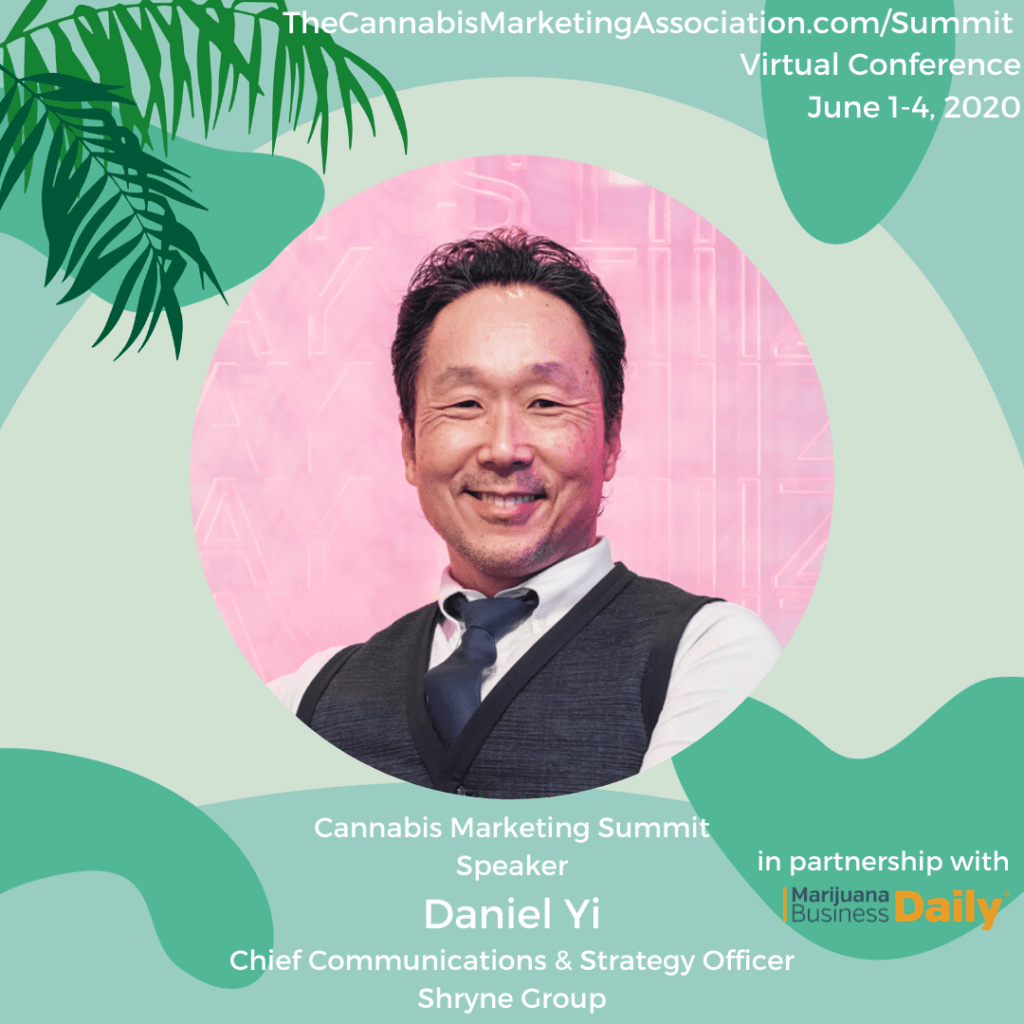 Daniel Yi is a leading expert on the evolution of the modern cannabis industry and has articulated its value proposition to audiences around the globe. He is a former business reporter with the Los Angeles Times, and he also served in management roles at the Port of Long Beach and Edison International. Although more recently, Daniel helped a small cannabis startup in Los Angeles become one of the most recognized brands in the area with more than six billion earned media impressions in 2018. He is one of the industry's most ardent ambassadors to mainstream media, government officials, investors, and consumers. Daniel's keen, first-person understanding of the cannabis industry's complex dynamics and his diverse professional background makes him uniquely qualified to identify synergetic opportunities for Shryne Group as its chief communications and strategy officer.
Attend The Cannabis Marketing Summit to hear Daniel Yi discuss cannabis public relations and cannabis marketing.
Oren Todoros
Oren Todoros is a Marketing Director with over 15 years of proven marketing experience. He currently works at CannBe, a cannabis media network with over 35 digital publications. His primary focus at CannBe is in leading the marketing, growth, and PR initiatives for the organization.
Attend The Cannabis Marketing Summit to hear Oren Todoros discuss cannabis public relations and cannabis marketing.
Jen Turano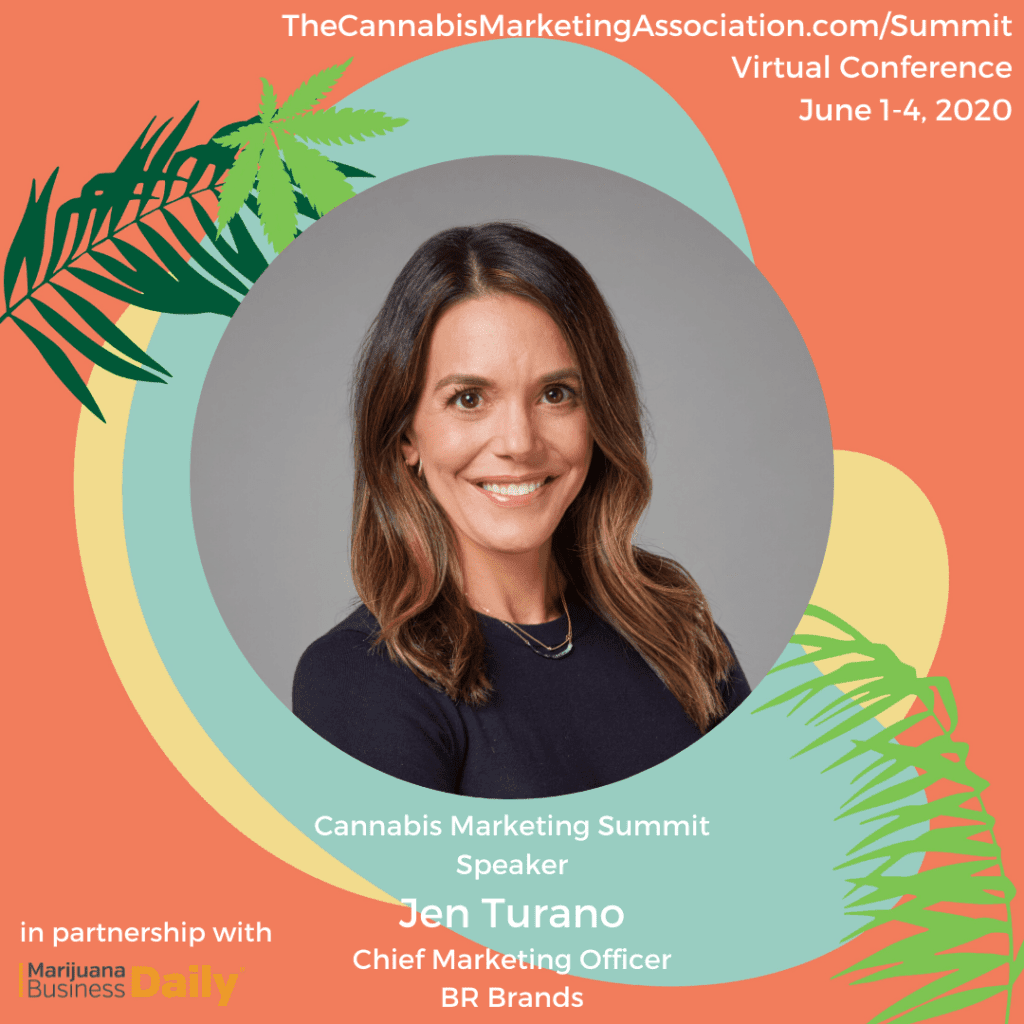 As BR Brands' Chief Marketing Officer, Jen leads the marketing and communications strategy for BR Brands and its portfolio companies. She ensures all marketing disciplines work holistically. Jen spent much of her career focused on the consumer packaged goods space. Her experience allowed her to combine subject matter expertise with specialist skills in brand strategy, creative ideation, media relations, social media, influencer marketing, corporate and social responsibility, consumer communications, and employee engagement.
Before joining BR Brands, Jen was a communications consultant for multiple integrated marketing agencies in New York City. She worked with clients spanning industries, from wellness to spirits. Before that, she spent 12 years at DeVries Global, a leading global communications agency whose work is known for leaving an enduring mark on both consumer behavior and culture. As an SVP, Jen directly managed a 12-person team in developing cutting-edge, award-winning programs for some of America's most iconic brands. As a critical player on P&G's integrated marketing team, she gained a deep understanding of all marketing disciplines, including advertising, digital, media buying, and retail.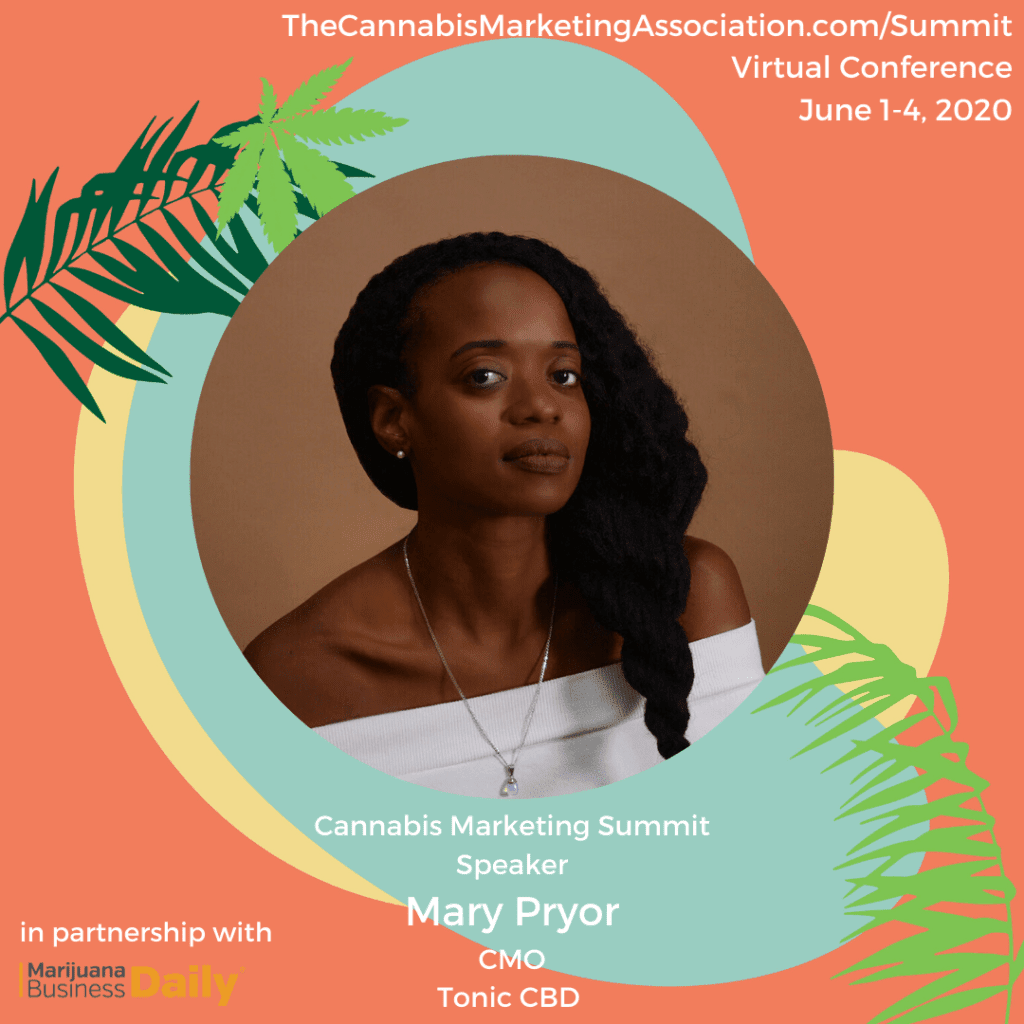 Amongst her colleagues, Mary Pryor is considered a trendsetting, innovative, passionate, and a strategic problem solver. Above all, Mary has always been ahead of the curve due to being immersed in automotive design, electrical engineering, music, education, digital arts, and marketing. She is a bicoastal media expert with an impressive roster of employers and clients.
Mary has worked for major brands across the music, media, technology, and marketing industries. Some of these industries include Sony Music Group, Viacom, Attention PR, City Parks Foundation, Mirrorball, Black Enterprise, CBS News, Ebony Magazine, Essence Magazine, Rolling Stone, VaynerMedia, Mindshare, SheKnows Media, McCann XBC, McCann Health, Byron Allen Group, Sean Combs Enterprises, and McGarryBowen. Having realized there was a pressing need for agencies that catered to culturally rich and niche audiences through digital and social marketing integration, Mary founded her firms, WeFancy (consulting) and UrbanSocialista (digital marketing consulting).
Mary participates in speaking engagements nationwide to share her expertise in digital innovation. In 2014, she was recognized as SXSW's Innovator of the Year. Mary's goal is to provide online branding and digital trend-forecasting for the general market by empowering communities through the utilization of digital tools. She is the co-founder of Cannaclusive, a collective focused on inclusive marketing and business advocacy in the cannabis industry, New York Chapter President of Minorities for Medical Marijuana, and she serves as Chief Marketing Officer for Tonic CBD and Tricolla Farms. She currently serves on the board for Possible Plan, a Cura Cannabis social equity effort, and serves as an advisor and judge for Eaze Momentum Accelerator. Mary advises three cannabis and non-plant-touching companies: Kanna, Dieux Skin, Flor De Maria Chocolates. She is a proud native Detroiter and graduate of the University of Michigan.
Click here to purchase your tickets to The Cannabis Marketing Summit and watch this impressive panel discuss Media and PR in the cannabis industry.