This January, the Cannabis Marketing Association is putting on the Future of Cannabis Marketing event. This event will bring in industry professionals to discuss the future of cannabis we want, and what cannabis marcom leaders need to do now to shape that future. Advanced GA tickets are on sale until January 11. 
CMA has put together a Host Committee for the event. Meet the industry leaders involved in the Committee:
Stella Morrison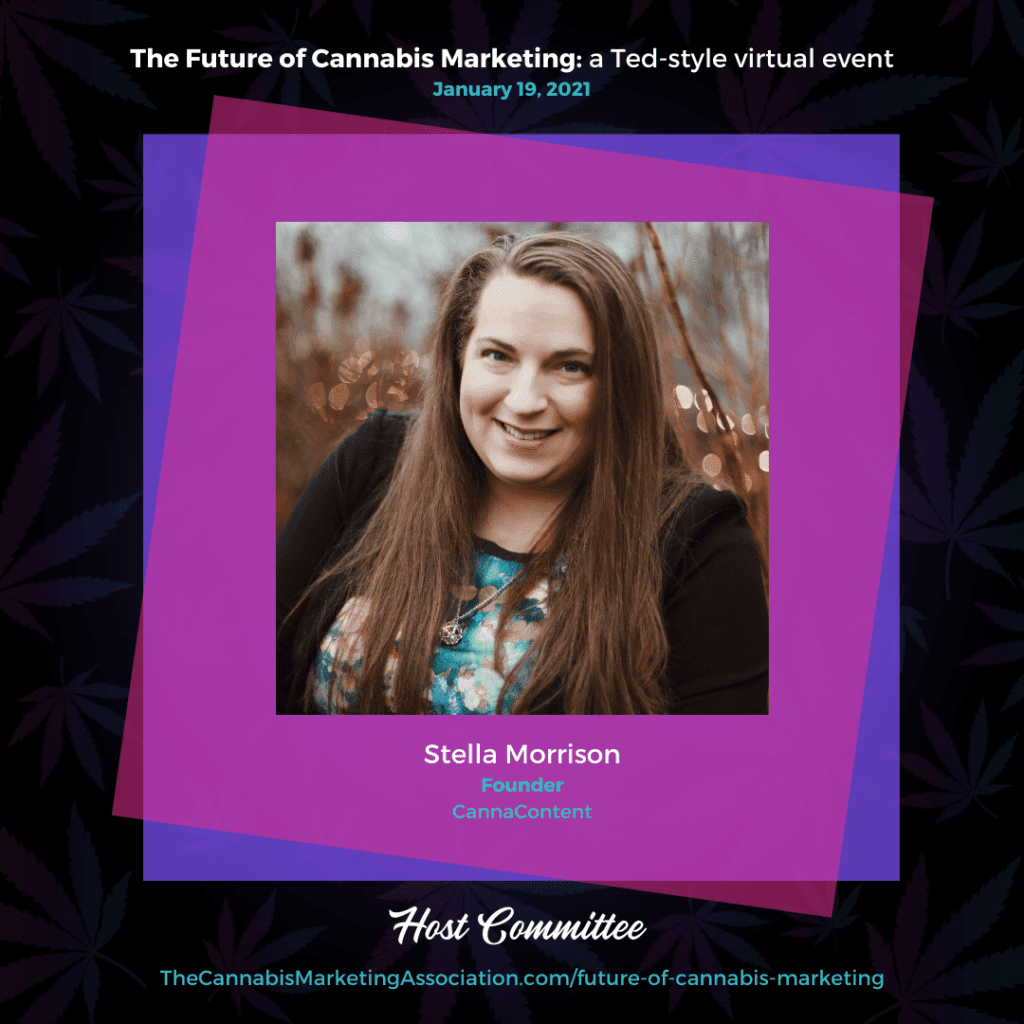 Morrison is the Founder of CannaContent. She brings the eye of an award-winning former journalist to content creation strategies, developing blogs, website pages, and guest articles that are editorially sound, educational, and add value to your brand. Her specialties include copywriting for SEO, brand voice development, website and blog content development, thought leadership development and ghostwriting, copy for consumer packaged goods, and e-commerce copy, including Amazon.
Morrison owns and operates two agencies: SCS Creative, a content writing agency which partners with companies in all verticals, and CannaContent, a firm that offers multiple branding and marketing services to the legal cannabis industry, including CBD and hemp.
Eric Meth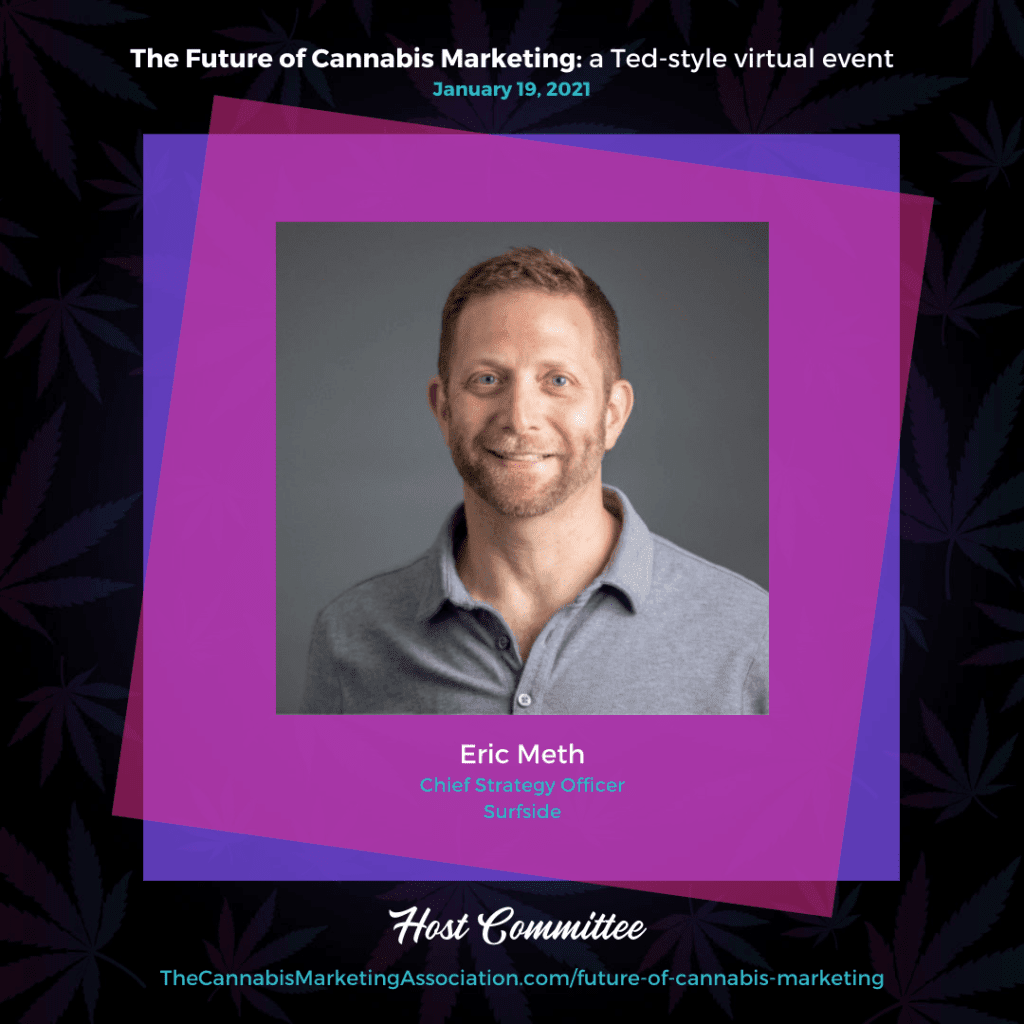 Meth is the Chief Strategy Officer at Surfside. He is a media sales professional & leader specializing in interactive, programmatic, mobile, and ad tech with 25 years of CPG & retail experience. Having worked in both start-up environments and some of the most recognizable media and digital companies in the world, Eric has transitioned his expertise to help innovate the way cannabis brands reach their desired consumers and the way non-endemic brands reach cannabis consumers—moving audiences from shopping mode to buying mode.
Surfside is a customer acquisition platform that specializes in activating and expanding 1st party data for marketing, insights and measurement. They work across verticals to help businesses understand, retain and acquire new customers.
JB Sugar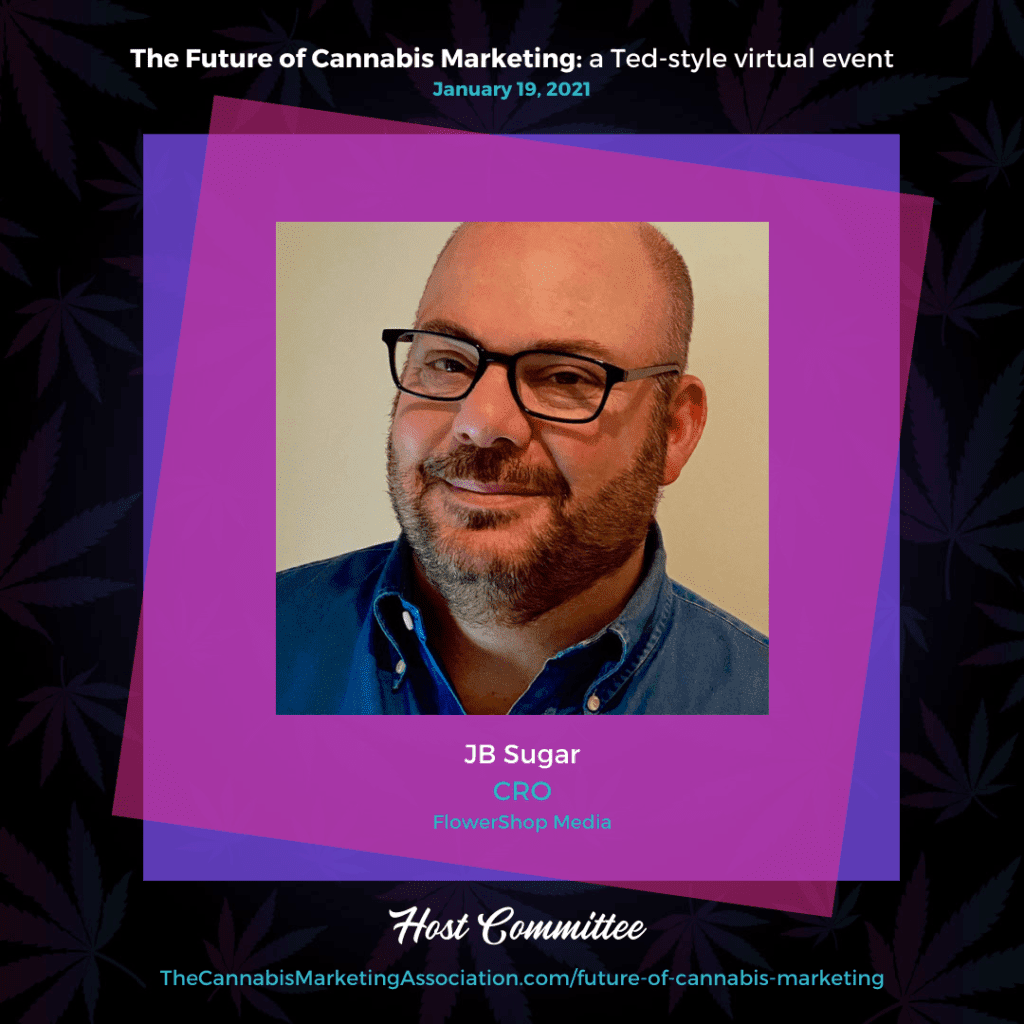 Sugar is the Chief Revenue Officer of FlowerShop Media. He is a sales leader with over 15 years of experience managing digital, mobile sales, SaaS and programmatic teams. Proven in developing large-scale, customized programs for Fortune 500 brands across all categories including automotive, cannabis, hospitality, pharmaceutical, CPG, telecom and entertainment.
FlowerShop Media is a digital advertising platform for Cannabis & CBD advertisers. The site is a network of premium and mainstream publishers that accept ads from cannabis businesses, using location and data-driven targeting.
Jack Ellenbogen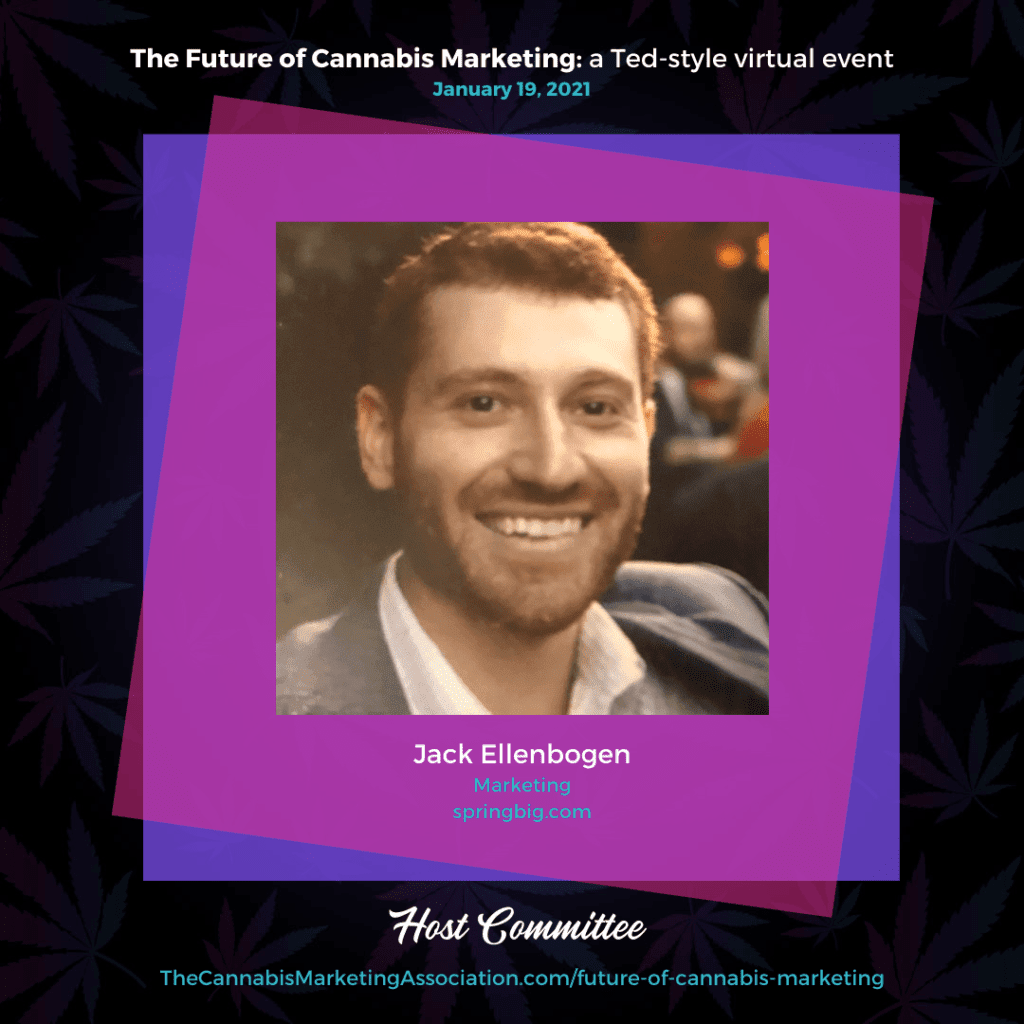 Ellenbogen will also be on the host committee for the Future of Cannabis Marketing event. He is a Marketing Associate at springbig. He is an experienced Marketing Associate with a demonstrated history of working in the information technology and services industry. Skilled in Analytical Skills, Leadership, SEO and, SQL, Tableau, Salesforce, Hubspot, Pardot, Wix, WordPress, SEMRush, Google Ads (AdWords).
springbig is the leading provider in customer-loyalty and communications solutions for cannabis dispensaries and brands. With retailers across the United States, springbig is helping dispensaries keep their customers connected and engaged while allowing them to track their inevitable success and ROI in real-time.
Derek Espinoza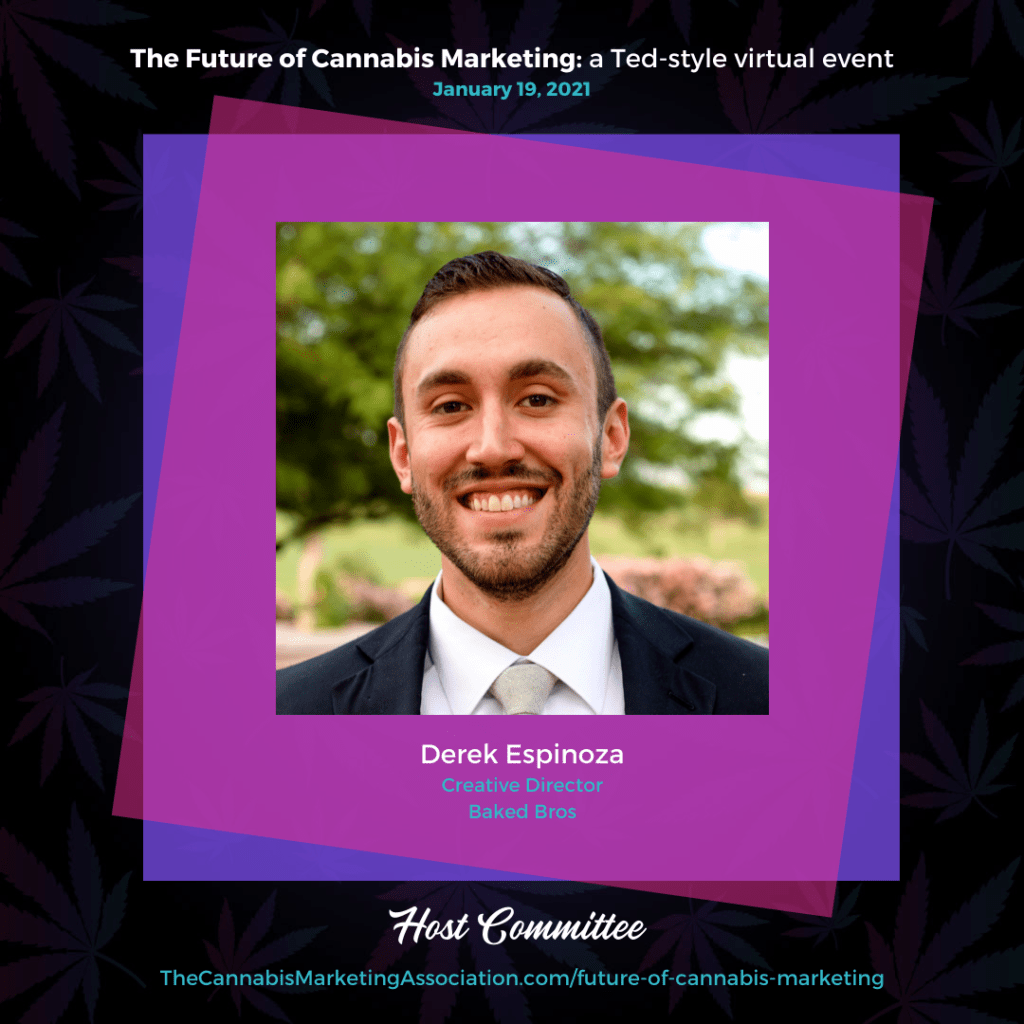 Espinoza is the Creative Director for Baked Bros. He has past experience in the medical marijuana industry and also skills in content writing and strategy.
Baked Bros™ has been an authorized edible company in Arizona since January 2015. Since then they have been able to set and hold the standards for medical marijuana edibles in the state of Arizona.
Sysamone Phaphon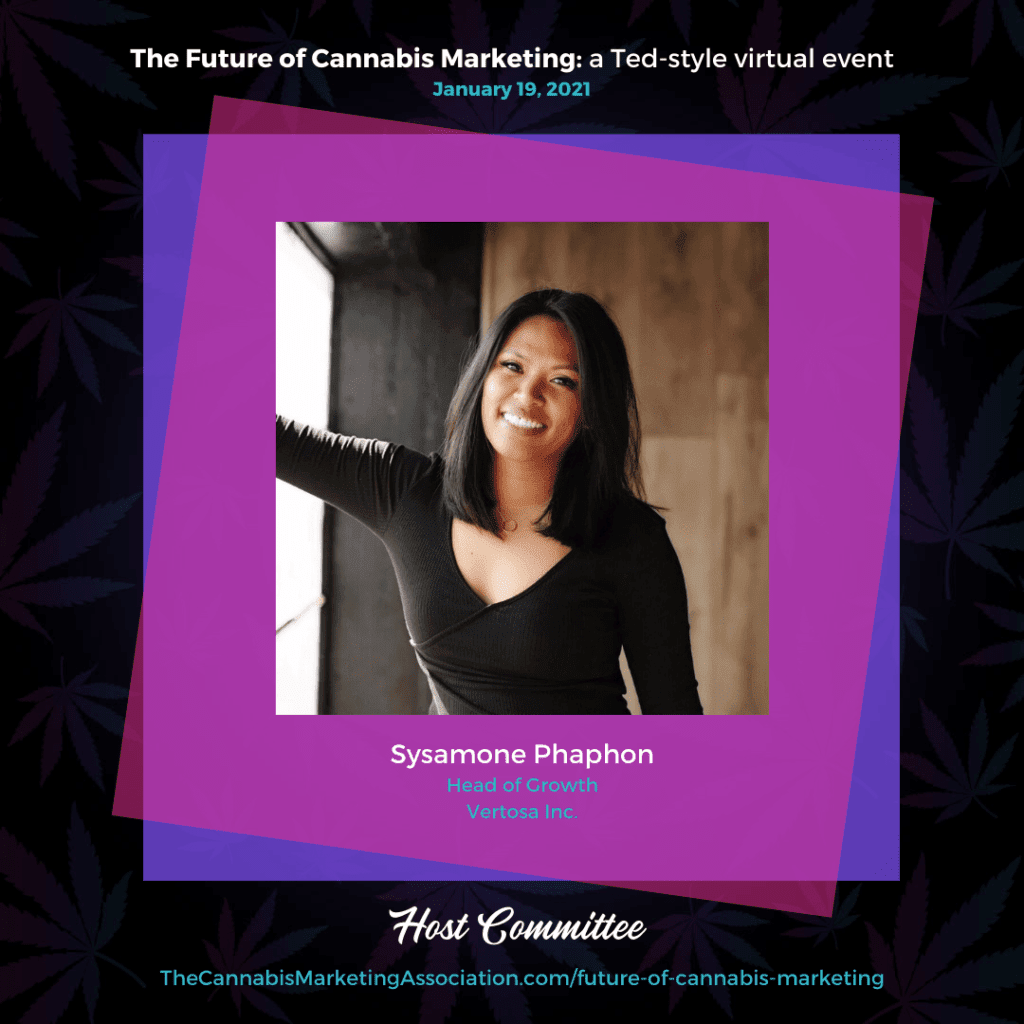 Phaphon is the Head of Growth at Vertosa Inc. She is passionate about analyzing processes, workflows and data for growth opportunities. She also delivers efficient growth operational plans for brands, startups and large enterprise businesses across various consumer (B2C) and business (B2B) spaces.
Vertosa creates industry-leading active ingredients for infused product makers. Their pre-suspended aqueous solutions empower companies to create incredibly homogenous and stable products while maximizing bioavailability, clarity, and taste.
Ernest Toney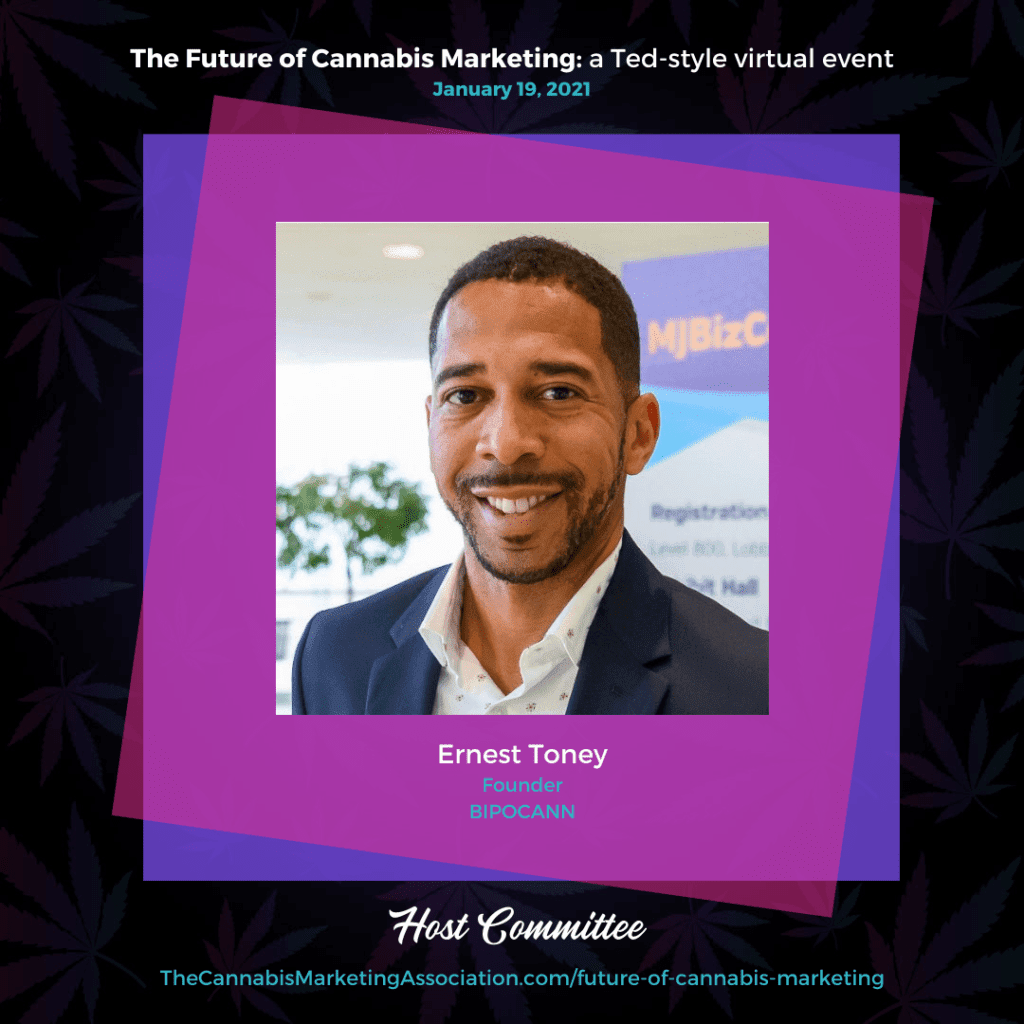 Toney is the Founder of BIPOCANN. He formally worked for Marijuana Bussiness Daily as a marketing manager and also has other past experience in marketing.
BIPOCANN is working to build a more accessible and profitable marketplace for BIPOC (Black, Indigenous, and other People of Color) professionals in the multi-billion dollar legal cannabis industry of the Americas.
Jeanine Moss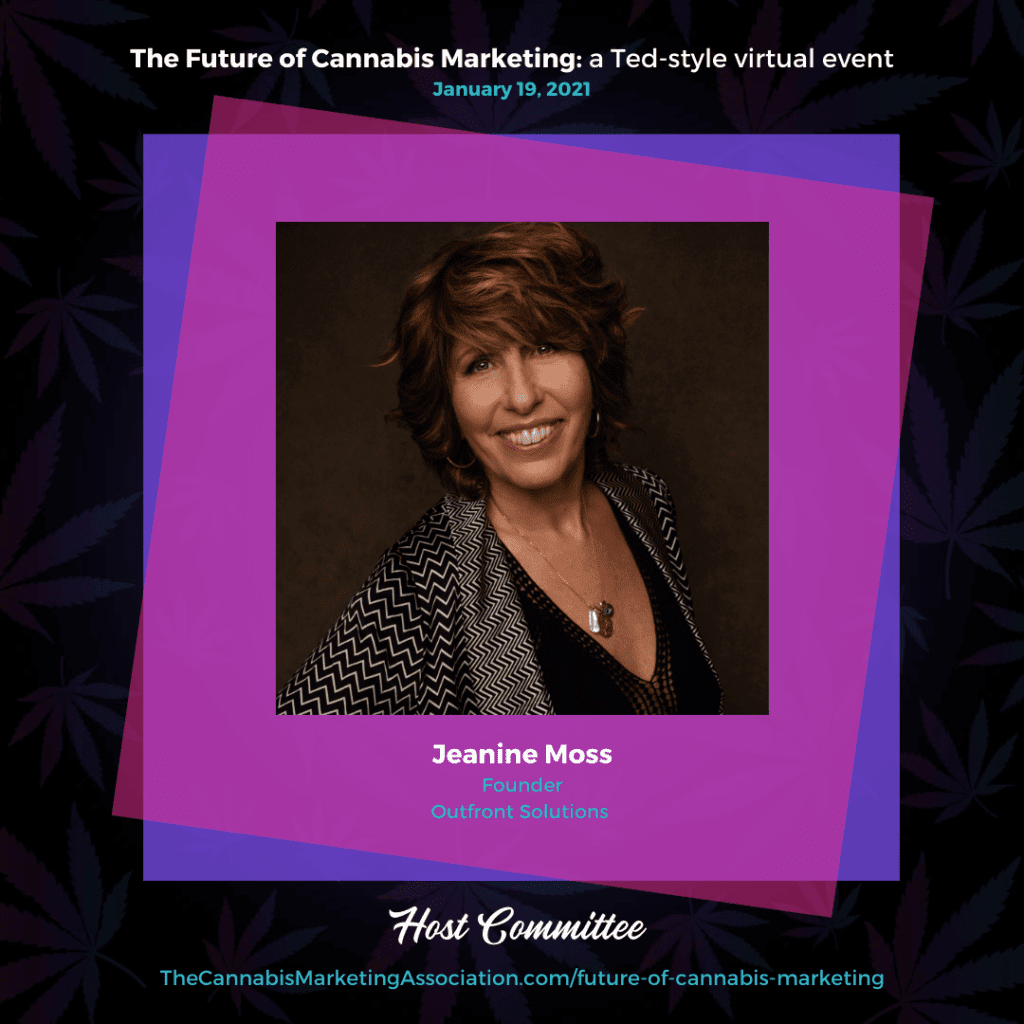 Moss is the Founder of Outfront Solutions. She is a brand development, marketing and communications specialist. She guides people, organizations, and brands from launch to re-positioning and growth. Jeanine founded the luxury cannabis accessories brand AnnaBis, and is Chair Emeritus of the National Cannabis Industry Association's Marketing & Advertising Committee. There, she led the development of the industry's first crisis communications manual.
Outfront Solutions provides crisis communications strategy, plans and implementation services. These help business leaders gain control over chaos and lead.
The Future of Cannabis Marketing event that the committee is helping put together will feature ted-style talks and a VIP only speakers roundtable. Learn more about the unmissable Future of Cannabis Marketing event here and buy your tickets now!