CMA Member Spotlight: Durée M. Ross President & CEO, Durée & Company
Durée Ross of Durée & Company explains her role as President and CEO and why she chooses and continues to be a Cannabis Marketing Association member.
What is the nature of your day-to-day job?
Durée & Company is a full-service public relations, marketing, and events agency that represents clients in a number of industries, including cannabis. While there is no typical day for me, my days are spent counseling clients and devising marketing and public relations strategies that help grow clients' businesses. No two clients are alike, so I really enjoy leading my team to create customized plans for each of our clients.
What brought you to the cannabis industry?
A few years ago, a client referred me to a piece of business in the cannabis space and was adamant I take it. I'm so glad I took this chance. I ended up falling in love with the industry and grew a sizable cannabis practice in addition to my existing (and growing!) client roster.
What do you bring to the cannabis marketing community?
Together with my team, we bring our expertise and a comprehensive, customized strategy. No matter the size of the business, whether a startup or an established brand, there are always tactics to implement. Working so closely with the media, we have helped educate journalists so that they can better report on cannabis and tell the stories that need to be told.
What do you want your peers to know about you?
I am so passionate about this industry and have really made the time investment to educate myself, my team, and my clients so that everyone can excel in this space. I really enjoy the whole process, from visiting clients' farms to see where and how cannabis is grown, to having conversations about branding and packaging! I always try to fully immerse myself in every aspect of the marketing process so I can best understand my clients and this ever-evolving industry.
Tell us a bit about your personal relationship with cannabis. How do you use it?
I feel that cannabis has so many wonderful applications and it's exciting to work with a number of brands that are innovating in this space. I really enjoy seeing a full spectrum of products that have been brought to the market. I'm a big pet lover, so it's really great that I can even bring relief to my French Bulldog, Bleu!
How has your job changed since cannabis was deemed essential? What does cannabis being deemed essential mean to you?
I think this ultimately legitimizes something that has been stigmatized for so long. So much of our work has been to break down existing barriers and preconceived notions, so arriving at the word 'essential' is a game-changer for everyone in the industry. I personally know so many people who have been personally affected by this, so it's incredibly gratifying to work in a space that has received this type of recognition.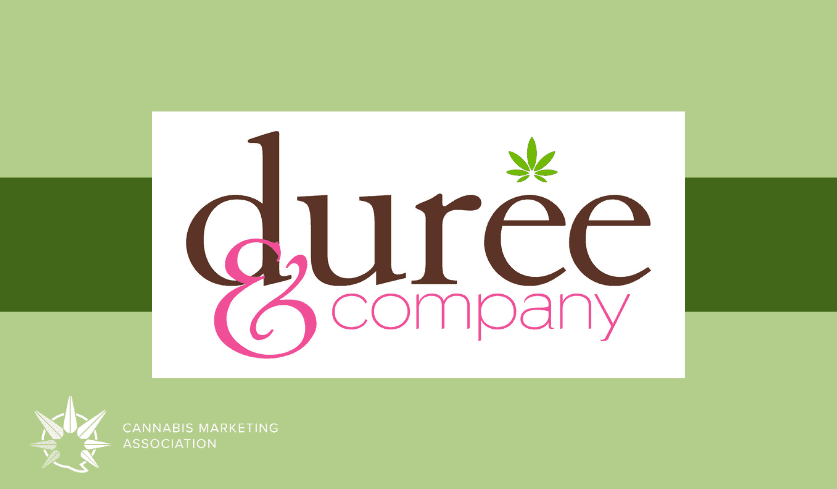 Why did you join CMA?
I feel that I have a lot to share, but I also feel that there is still a lot I can learn! I really enjoy collaborative environments, so being a part of CMA just makes sense for me and for my agency.
What is your favorite part of being a CMA member?
I really enjoy hearing about the experiences that other people and brands are having. Lots of great ideas are shared on this platform and I think it's important to contribute my own ideas as well. It's a great opportunity for marketing leaders in the community to come together and collaborate.
CMA's mission is to bring a positive perception to, and authentic understanding of, cannabis and its consumers around the world. How are you working to bring a positive perception to cannabis and its consumers?
I think this positive perception comes from education, and although we've made great strides, there is still more work to be done. This industry moves so quickly so it's important to stay on the topic of legislation, trends, and industry developments. We work to convey this to media, so that accurate, positive stories are written that quote our clients as the passionate experts that they are!
Join Durée and a number of other cannabis marketers by becoming a CMA member today!