CMA Member Spotlight: Katherine Wolf,
Chief Marketing & Operations Officer, Malek's Premium Cannabis
Member Katherine Wolf, Chief Marketing and Operations Officer at Malek's Premium Cannabis provides insight into her role and her choice to become a member of Cannabis Marketing Association.
What is the nature of your day-to-day job?
My day-to-day involves a little bit of everything! I ideate and execute on all marketing initiatives to build the Malek's Premium Cannabis brand, as well as handle compliance, financials, and day-to-day operations. It's a great balance of getting to be creative with marketing and branding, but more strategic when it comes to the business side of things.
What brought you to the cannabis industry?
When I started my career, it was always my goal to eventually work in cannabis, and I'm lucky because it happened so much sooner than I thought it would! Branding is really my niche and favorite part of marketing, and having a strong brand is so essential in this industry that it allows me to pursue that passion and feels like such a natural fit. I also truly believe in the healing powers and wellness benefits of this plant and feel blessed to have a job where I'm able to share that with others.
What do you bring to the cannabis marketing community?
A lot of creativity, passion, and positive energy. I think one of the most important things I bring to the community is a unique perspective from being a female in a male-dominated industry, and I hope to show other women there's definitely a place for them here.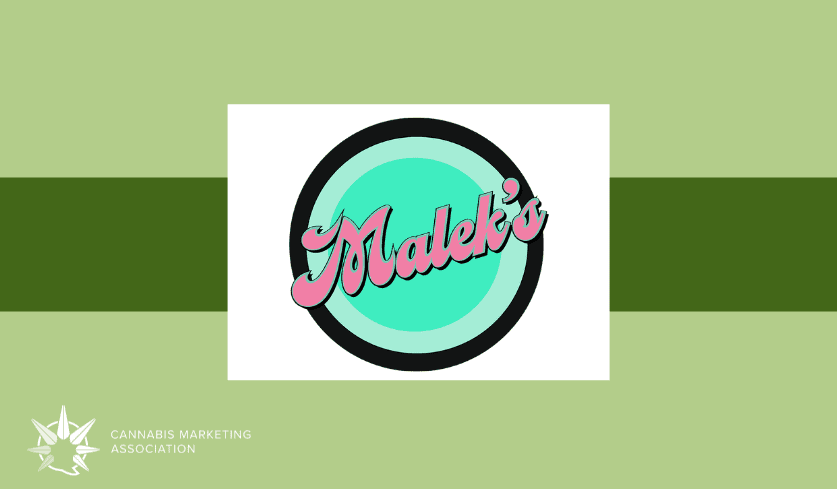 How has your job changed since cannabis was deemed essential? What does cannabis being deemed essential mean to you?
In my eyes, cannabis has always been essential! I think this is just another step forward to a greater acceptance of cannabis and legality on a federal level that is long overdue. Being deemed essential shows how valuable this plant truly is and proves this industry isn't going anywhere.
Why did you join CMA?
I joined CMA to meet other like-minded people working in cannabis and learn from them. With compliance, regulations, and trends that are changing so rapidly and so specific to this industry, it's helpful to have a community that you can go to when you have a question or just want to bounce around ideas. I've been involved in other marketing groups, but the content was so generic and really not relevant to the challenges I was facing in this industry. I was so excited and thought "it's about time" when I found this group dedicated specifically to cannabis marketing.
What is your favorite part of being a CMA member?
I love the networking opportunities, educational webinars, and resources I've had access to from being a member. I also love that CMA is a woman founded organization because I'm so passionate about advocating for women in this industry, especially in leadership.
CMA's mission is to bring a positive perception to, and authentic understanding of, cannabis and its consumers around the world. How are you working to bring a positive perception to cannabis and its consumers?
I think focusing on education and being transparent in marketing is a crucial part of helping consumers develop that authentic understanding of what this plant can do. At Malek's, we grow premium flower in small batches of 8-10 lights per strain, focusing on the unique flavor profiles of our exclusive genetics and the experiences they provide. So, educating consumers on the taste and effects of our various strains is a huge part of our marketing strategy. I also love showcasing our grow process and behind-the-scenes content on social media because it really makes people feel connected to what we're doing and know the story behind what they're smoking. Providing that education changes the perception around cannabis because it allows consumers to choose products based on how they want to feel. I love helping someone pick the perfect strain tailored to the experience they want to have, which translates to more positive relationships with this plant.
What's a little-known fact about you or anything else you want readers to know?
In my free time, you can find me hitting the trails with my Aussiedoodle pup, hunting for the perfect latte at a local coffee shop, or curling up with my nose in a good book.
Connect with Katherine Wolf and join her and a number of other cannabis marketers by becoming a CMA member today!
To read more member content, view CMA's Blog here.