CMA Member Spotlight: Shayda Torabi,
Chief Executive Officer, RESTART CBD
Member Shayda Torabi, Chief Executive Officer at RESTART CBD, provides insight into her role and her choice to become a member of Cannabis Marketing Association.
What is the nature of your day-to-day job?
I own and operate a brick-and-mortar CBD shop in central Texas, as well as operate an e-commerce arm of our brand where we ship nationwide. In addition to running my business, I'm very active in helping Texans become educated on cannabis. I'm a part of a few organizations that advocate and are involved in policy-making and politics at a state level as well as sit on the board of the Texas Hemp Coalition. In addition to running my business, educating my customers, and advocating for cannabis in Texas. I am the host of a cannabis marketing and business podcast called To Be Blunt where I focus on the commercialization and national legalization of cannabis.
What brought you to the cannabis industry?
I've been a long-time consumer, but in 2015 I was in a car accident. Long story short, I was going through traditional recovery and my mother actually suggested I try CBD. After a few weeks, I was able to get off my opioid medication and go full plant-based. That opened my heart up to the educational side of the plant and was the foundation for my family eventually launching RESTART CBD in 2018. We were the first locally-owned shop to open up, and now three years later, we've been voted the "Best CBD dispensary" multiple times over.
What do you bring to the cannabis marketing community?
I'm a content creator and educator, I enjoy creating engaging pieces of content that are packed full of education so whether it's posting things to the RESTART youtube channel, or leveraging my own social media following @theshaydatorabi, I like to teach by doing, so I'll highlight a range of topics for consumers to digest. My podcast is great because it's more a resource for the industry, I believe the rising tide lifts all boats, and enjoy sharing my episodes and featuring guests from all aspects of the industry!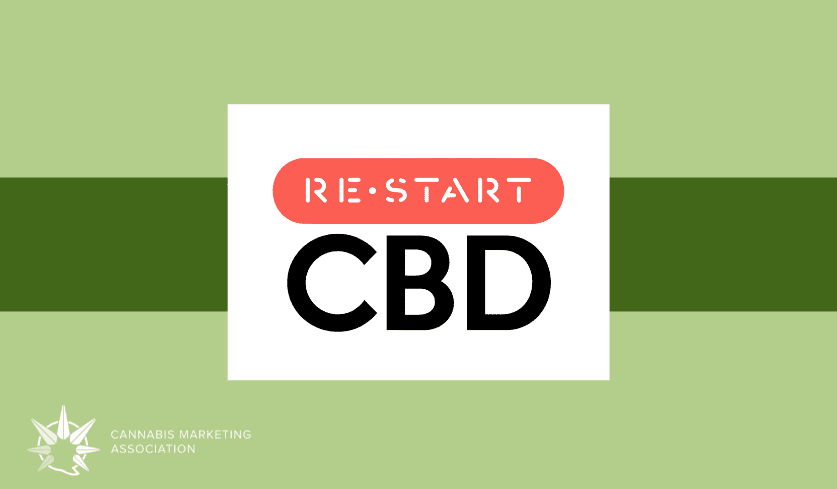 What do you want your peers to know about you?
I'm a born and raised Texan, and I aim to see the fruits of my labor have Texas legalized fully one day, and until then, I will wake up every day and contribute to making change in my home state.
Tell us a bit about your personal relationship with cannabis. How do you use it?
I've consumed it in many ways, for many years. Lately, I've been enjoying microdosing. These days I don't enjoy over-consuming (don't get me wrong still a time and place for that), but I've been loving 2.5mg-5mg and especially low dose beverages. Otherwise, flower is supreme. Nothing like a half-gram pre-rolled joint. And CBD always, every night, 100mg before bed. Like clockwork.
How has your job changed since cannabis was deemed essential? What does cannabis being deemed essential mean to you?
In Texas, we don't have as open cannabis laws, so CBD was actually not essential in our state. That hurdle actually empowered us and we were able to pivot our business during that time. Aside from that, it shows the growing support and adoption of this plant. We're doing good work, it may feel like two steps forward, one step back, but let's not forget, one step at a time!
Why did you join CMA?
As a traditional marketer (worked in corporate tech as a brand marketing manager and have a BA in Marketing and an MBA) I wanted to connect with like-minded individuals who could help me navigate marketing in this industry. And I'm a sponge, I love resources and information, it helps shape what I believe and why.
What is your favorite part of being a CMA member?
The webinars! They're so consistently helpful. On point and topical information that I always walk away with 1-2 applicable tips that I can immediately implement.
CMA's mission is to bring a positive perception to, and authentic understanding of, cannabis and its consumers around the world. How are you working to bring a positive perception to cannabis and its consumers?
That's my personal brand. I am the example of a high functioning, successful, woman business owner, especially in Texas! I enjoy educating myself so I can educate others and help them along their canna curiosity journeys. Whether I talk to one person, or one hundred thousand, the joy and message are the same, to help that person understand something new about this plant we love so much. Generally, people are really receptive, and I think that's how we focus on making change, locally in our communities, with a one-to-one approach!
Connect with Shayda Torabi on LinkedIn and join her and a number of other cannabis marketers by becoming a CMA member today!
To read more member content, view CMA's Blog here.