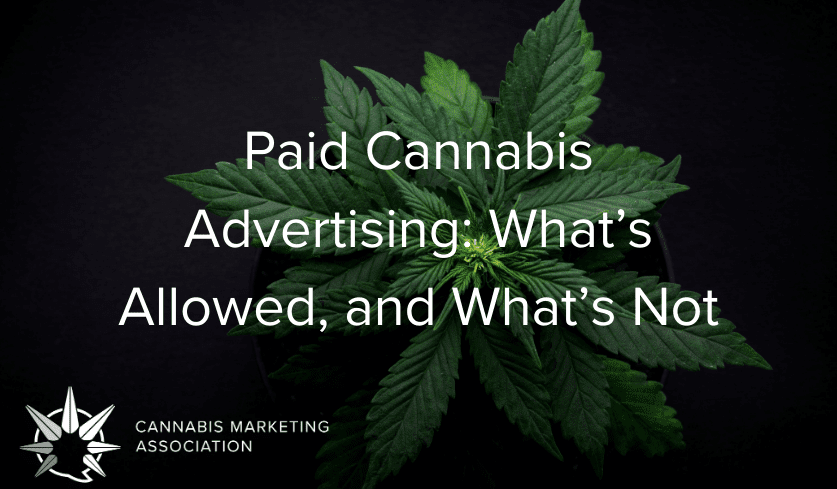 by Lindsey Griffith
We know the feeling: your cannabis marketing business is taking off and you want to elevate your marketing efforts. After running into several roadblocks along the way you may find yourself extremely frustrated. Is there any kind of paid cannabis advertising I can do? Or will everything I attempt get struck down?
Because cannabis is illegal under federal law, states, where it has been legalized for both medical and recreational, are experiencing many roadblocks. After working with several cannabis clients in several states, including our very own newly legalized state Michigan, our marketing agency ThrivePOP has learned a lot. From traditional to digital, advertising your cannabis business is extremely tricky and requires knowledge of the most up-to-date rules and regulations. While being cautious is key, there are still some ways you can promote your business. Here, we will navigate the different marketing mediums and what forms of cannabis advertising are allowed, and what ones you should avoid.
Paid Cannabis Advertising on Billboards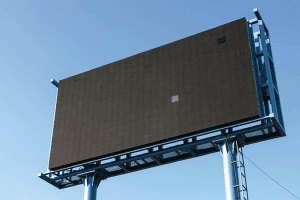 Allowed Under Certain Circumstances. While it's one of the few forms of cannabis marketing allowed, local laws and regulations still come into play when considering billboard advertising for your business. Your licensing will be required when requesting a billboard slot, and more often than not the company also has a say as to the design and verbiage of the cannabis billboard. Some municipals require a certain percentage of the population exposed to the advertisement to be over the age of 21 years old. Check with your local government to ensure your advertising is legal and up to standards. Also keep in mind this varies state by state so be aware.
Google Ads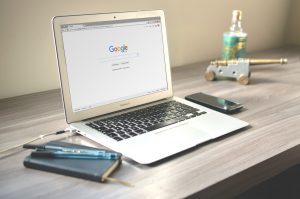 Not Allowed. When it comes to digital advertising, trying to market for cannabis can be pretty tricky. Google abides by federal law, and under federal law the selling and manufacturing of cannabis is not allowed, as is the promotion of it. Though it's not entirely impossible. While cannabis and related terms are forbidden, terms associated with hemp are allowed to be advertised. When using the keyword planning tool search for associated keywords to see if Google forbids them or not. If you're thinking you will be giving Google Ads a shot consider having your campaign looked at by a professional to ensure it complies with all legal standards. Your integrity and professionalism in the eyes of Google is extremely important, and not worth tarnishing over a campaign that was not properly looked over.
Social Media Ads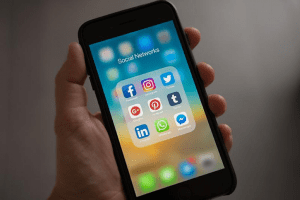 Not Allowed. This can be such a frustrating advertising medium, as it seems it would yield you such high return on investment. All social media marketing mediums like Facebook, Instagram, Twitter and LinkedIn are all governed by federal law. Because cannabis is still illegal federally all forms of paid cannabis advertising on social media is considered a violation of social advertising policies and are strictly against the rules and regulations for any medium. For example, Facebook not only scans your ad for any cannabis or related cannabis verbiage, but it also scans associated images and landing pages. However, you can post about cannabis and related cannabis products organically in social media feeds.
While it may seem tempting considering the large audiences on social, airing on the side of caution is always the best practice. No paid social advertisement is worth the possibility of having your accounts taken down and your audiences diminished.
TV Commercials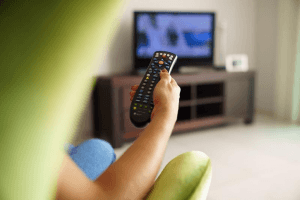 Allowed Under Certain Circumstances. Advertising your cannabis business on television has similar rules and regulations as advertising on billboards. These traditional advertising mediums can be allowed under certain circumstances depending on what state you live in, local ordinances and audiences. But this once again should make you consider if pushing the boundaries of television advertisements is worth the possibility of making an error in the process resulting in any licensing getting taken away.
Print Cannabis Advertising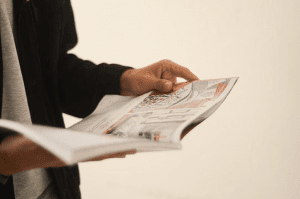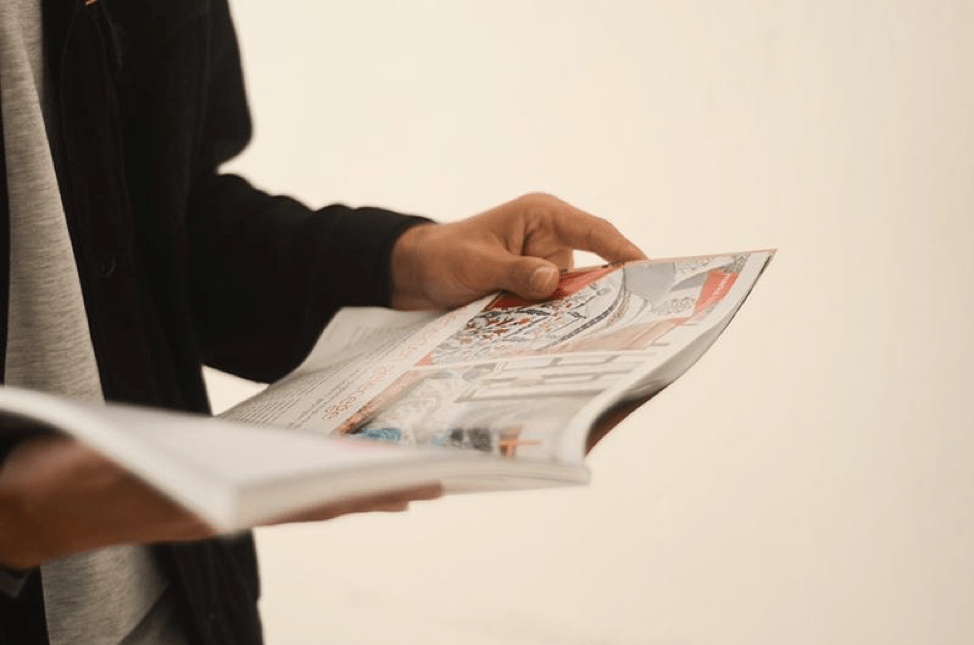 Allowed Under Certain Circumstances. Similar to other forms of traditional advertising, print advertising for cannabis is allowed if the publication has a proven audience above 21 years of age, as well as abiding by state by state governmental laws. Fortunately, there has been a rise in many print marijuana and cannabis magazines and publications that provide an open avenue for marketing your business. Many of these publications have a large following and can show your ad to potential customers. More often than not, these magazines are already running under full legality and advertising with them are a safe bet. Not all print is allowed for cannabis however, so always be aware and check with local laws and print audiences before diving in.
When in Doubt, Be Cautious When Using Paid Cannabis Advertising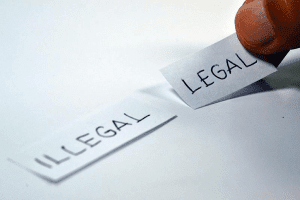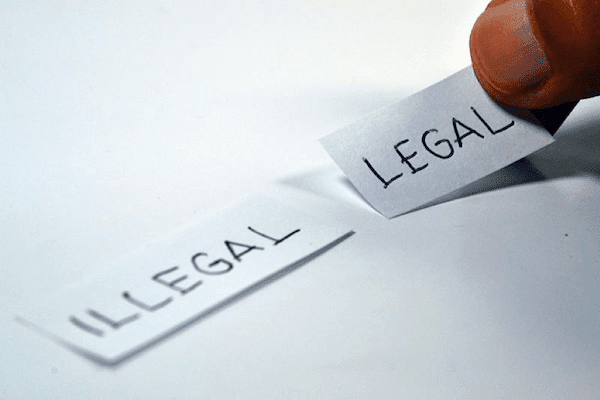 You've worked so hard to jump through any and all legal hoops to kickstart your cannabis business so remember: when in doubt, just be careful. If you are unsure of whether a traditional marketing medium will be allowed consult with local governments and industry experts. Digital advertising? Forget about it. Until it is legal under federal law, consider almost any form of paid advertising on digital platforms to be completely off the table.
Stick to posting organically on these social mediums and keep cannabis verbiage to a minimum to avoid any reasons for these social mediums to flag your account. The battle continues in the federal government to make cannabis legal in the United States, and while states and local governments have taken a progressive stance towards the legalization, it could stay stalled federally for quite some time. But in a constantly changing landscape, we could very well see drastic changes to cannabis marketing in the near future.
To learn more about cannabis marketing, become a CMA member today!
About the Author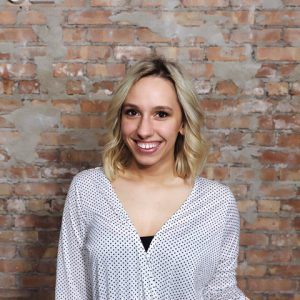 Hello! My name is Lindsey Griffith and I'm the Creative Content Strategist for ThrivePOP located in West Michigan. We are a growth agency that specializes in web, marketing, and design for many industries including cannabis, optometry, and technology service. I have been curating content for our cannabis clients for some time now and I am excited to share my experience in this growing industry (no pun intended) with others!
Legal Disclaimer
The information provided on this website does not, and is not intended to, constitute legal advice; instead, all information, content, and materials available on this site are for general informational purposes only. Information on this website may not constitute the most up-to-date legal or other information. This website contains links to other third-party websites. Such links are only for the convenience of the reader, user or browser; Cannabis Marketing Association and its members do not recommend or endorse the contents of the third-party sites.
Readers of this website should contact their attorney to obtain advice with respect to any particular legal matter. No reader, user, or browser of this site should act or refrain from acting on the basis of information on this site without first seeking legal advice from counsel in the relevant jurisdiction. Only your individual attorney can provide assurances that the information contained herein – and your interpretation of it – is applicable or appropriate to your particular situation.
Use of, and access to, this website or any of the links or resources contained within the site do not create an attorney-client relationship between the reader, user, or browser and website authors, contributors, contributing law firms, or Committee members and their respective employers. The views expressed at, or through, this site are those of the individual authors writing in their individual capacities only – not those of their respective employers or CMA. All liability with respect to actions taken or not taken based on the contents of this site are hereby expressly disclaimed. The content on this posting is provided "as is;" no representations are made that the content is error-free.