The global COVID-19 crisis has effectively blown up our daily lives and left all of us languishing in varying degrees of social isolation. In a time when staying connected to our communities is more important than ever, our in-person meet-ups and large-scale gatherings have been canceled for the foreseeable future. This has left most brands scrambling with how to shift their event plans. And so many cannabis brands rely on event strategies to grow. Cannabis online events have become vital during the pandemic.
But it's still entirely possible to thrive during these crazy times. Luckily, we live in an era of digital access, where brands can pivot their event strategy to stay relevant, engaged and, ahead of the curve. 
Turning to online events is a great way for cannabis companies to help their communities cope with the pandemic and stay socially connected.
However, it's safe to say that if planning and hosting a cannabis event in-person is complex, hosting one online brings even more considerations.
Whether it's hosting an educational Q & A event, a cannabis happy hour, or even just the mention of cannabis when hosting an event online, it's critical to success to take extra precautions to host an event that is compliant with both local and federal rules and regulations. Below, we have mapped out the top four items you need to take into consideration when hosting an online cannabis-related event.
1. Replicate In-Person Engagement with Live Streaming
Live streaming is a great way to boost engagement with your audience and build genuine connections in real-time, much like in-person and in real-life. Unlike other digital tools like email, podcasts, or traditional social media strategies, live streaming enables a direct, two-way conversation with your audience. It invites brands to talk with you, not just at you. 
There are numerous platforms available like Twitch, Facebook Live, YouTube, Crowdcast, and more that all go live and support more meaningful conversations with your audiences virtually.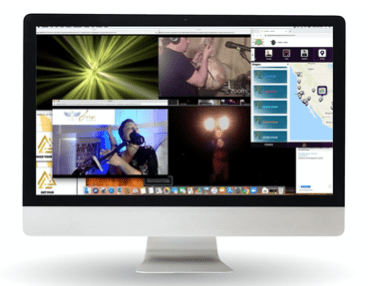 2. Build Real-Time Audience Interaction with Chat
With COVID-19 leaving us isolated from our typical social interactions that facilitate connection, it's not enough for brands to just offer live streaming events. Supporting a community is more than just getting people in one place. To truly build a community, you must provide tools for all of your audience members to actively participate in your event and interact together in real-time conversations. 
Consider adding live chat channels to accompany your events, like Discord, Google Hangouts, or Slack. These tools offer your users the ability to not just share an experience together, but to have meaningful conversations and connections that go beyond a common interest.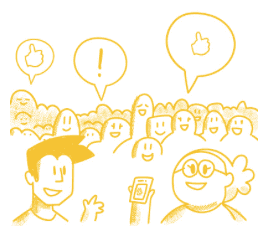 3. Provide your Community with Opportunities to Purchase Merchandise. Yours or others.
Creating a call to action is a great strategy to build engagement with your users. Consider adding the option to sell merchandise during your event, both yours or others, to encourage people to make transactions in real time. Rather than waiting until the event is over and trying to sell to your users after they have disengaged,  this is an ideal time to interact with your users since they are already engaged and at the point of sale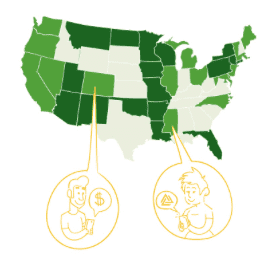 4. Don't Overlook Post-Event Communication
You spent time, money, and effort into creating a great event online, but having a strategy to continue developing those connections after your event is often a second thought. 
Just because your live steam event is over, doesn't mean you can't keep connecting. Repurpose this content by using other digital channels, such as make the recording of your event accessible 24/7 on your website, break your event into small video clips to use for social media, or create recap blog posts.
In addition to making your content live on, make sure to stay in touch with your attendees. You can build deeper connections with your audience by simply taking a few steps to continue the engagement. 
It can be as simple as a thank you message to everyone who attended the event, a post-event offer, a collection of event photos or videos, or a feedback survey. No matter the strategy you use, the key is to find an effective way to continue building a relationship with your audience.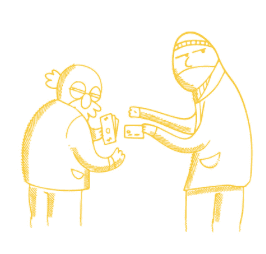 5. Cannabis Compliance Matters Even More on Online
If you thought ensuring compliance in person was complex, it is even more challenging online. Like in Vegas, what happens online stays online. Unlike in Vegas, it is accessible to everyone. 
The Internet is federally regulated. And while cannabis is legal in many states, it's still illegal federally. This means even if you are hosting an event online in a state where cannabis is legal, using the Internet means you are crossing state lines – making most communication, activity, or promotion related to cannabis illegal. 
While there are many compliance aspects you need to consider when hosting a cannabis-related event online, these are the top considerations:
Have the right platform in place. If you are going to accept money, sell tickets, or even just promote the sale of cannabis or cannabis-related items online, make sure you have a compliant payment system in place. Remember, anything on the Internet that crosses state lines is illegal.
Be mindful of how you message, promote, and share your cannabis-related event. Unlike in-person events, there are more opportunities for people to collect concrete evidence for online events. Think digital footprints like screenshots and video evidence that will make it hard to refute non-compliance. This can lead to having your event posting kicked off sites like Eventbrite, Facebook, etc. and have your assets frozen indefinitely – even if you don't offer consumption!
These are some crazy times, and we hope these tips help you pivot your event strategy online and stay connected with your communities. We are committed to helping you navigate this new event landscape. 
To stay ahead of the curve, we would love to hear from you on how you approached your past cannabis events, how COVID-19 has impacted you, and what your most pressing needs are to get you up and running for your future events online or in-person. Take our survey and get the chance to win a $50 gift card! 
Learn more about cannabis marketing by becoming a CMA member today!
Guest blog written by CMA Business Member Nate Zeke, CEO, cartera, a transaction protocol that allows businesses to make and accept non-cash payments safely and legally, will share critical insights on taking your events online, building digital communities, effectively integrating social media, avoiding Suspicious Activity Reports, and more.
Nate Zeke is co-founder and CEO of cartera, a transaction protocol that allows businesses to make and accept non-cash payments safely and legally. Cartera integrates with existing platforms to facilitate, monitor, and validate financial transactions throughout their lifecycle. Nate is a recognized leader in the field of operational risk and state-regulated insurance markets. A serial entrepreneur, Nate has founded several companies and organizations with more than one successful exit. He is also co-founder and board member of the Tomorrow Foundation, a 501(c)(3) focused on creating a better tomorrow through environmental and recycling education. Nate holds a Bachelors in Communications from Northwestern University.