The Cannabis Marketing Summit is an exclusive 4-day online event for senior-level marketers who work in-house or on the agency side of licensed cannabis companies. As the summit approaches, we want to further dive into the content of our panels and the background of our speakers.
Our workshop "Making the Right Thing, the Easy Thing: Social Responsibility for your Cannabusiness" will start at 11:00 PM MST on June 4th, 2020. Here we will discuss the many ways to incorporate social responsibility into your marketing and operations through an easy step-by-step plan that will enhance customer affinity, grow employee engagement and generate social impact. Cannabis DOES good. We have an amazing lineup of panelists featuring industry leaders in cannabis marketing.
Attend The Cannabis Marketing Summit to hear our speakers discuss social responsibility for your Cannabusiness.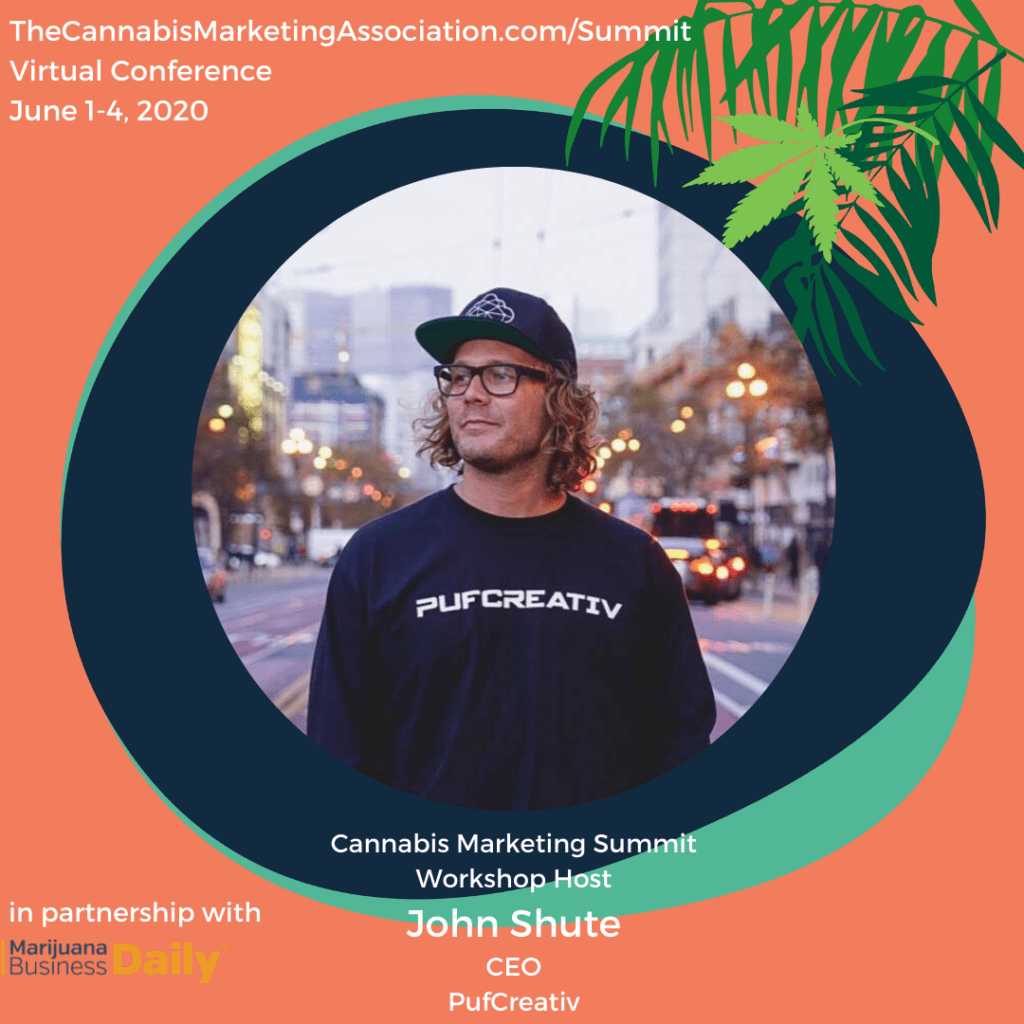 A graduate of Norwich University's MBA Project Management Program, John Shute has taken the marketing industry by storm — originally starting out in hospitality and nightlife, and now specializing in cannabis. John's forte is creative cannabis marketing strategy, B2B, B2C, and client communication in the marijuana industry, and he was also recently awarded 2020 Colorado CEO of the Year by CEO Magazine!
Attend the Cannabis Marketing Summit to hear John Shute discuss social responsibility for your Cannabusiness.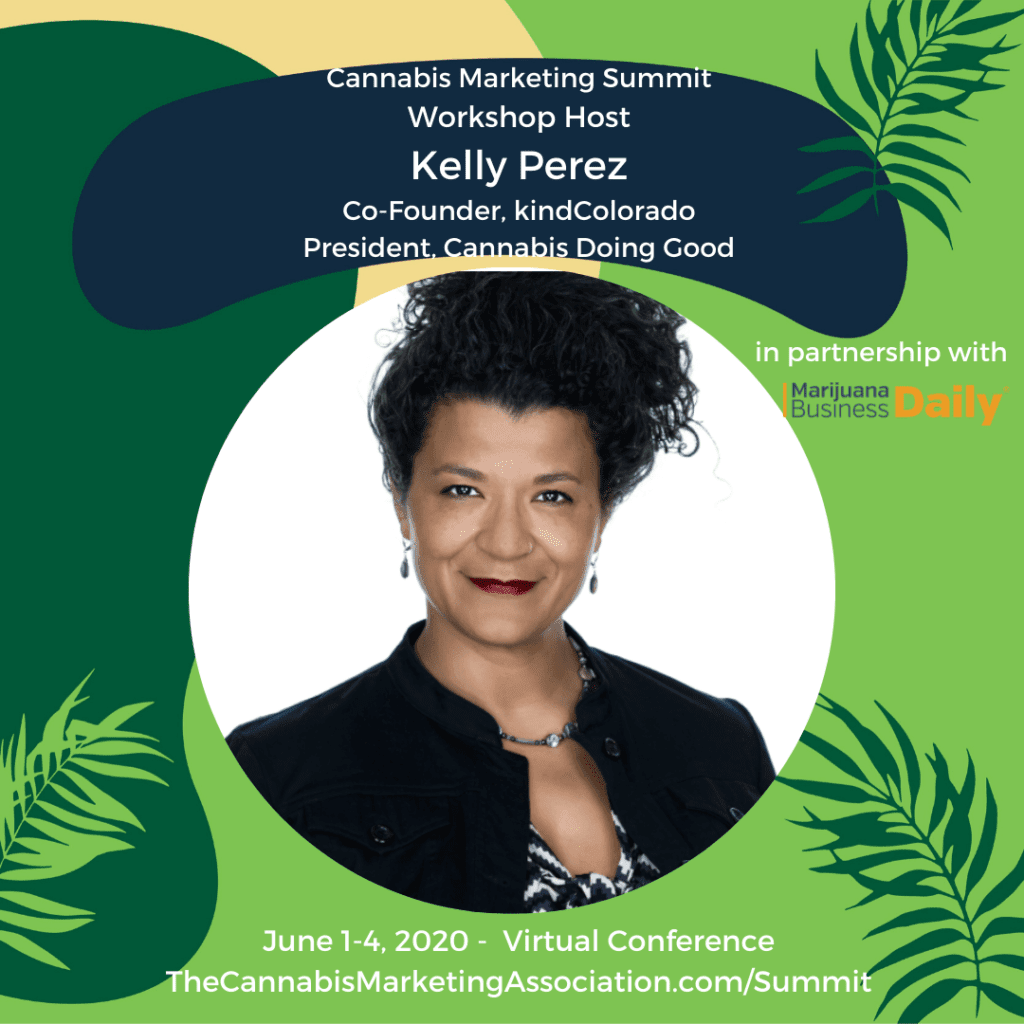 Kelly Perez is the CEO/co-founder of kindColorado and President/co-founder of Cannabis Doing Good. Her trademarked, Cannabis Social Responsibility (CSR), puts into action, purpose driven cannabis partnerships to support equity/justice, positive community impact, and environmental sustainability. CSR helps to shift the cannabis narrative—from the War on Drugs, to a cultural sea change where opportunities are equitable, policy is just, communities benefit, and cannabis is a circular economic practice. She believes every cannabis company has the power to connect with the community and receive measurable ROI in the process. Kelly was the Human Services Policy Adviser to Colorado Governor John Hickenlooper, and led the creation of the nation's first Office of Marijuana Coordination, to implement Amendment 64 and to effectively roll out the world's first legal, adult-use, cannabis market. She works to continuously improve local, state and national policy to benefit the community.
Attend the Cannabis Marketing Summit to hear Kelly Perez discuss social responsibility for your Cannabusiness.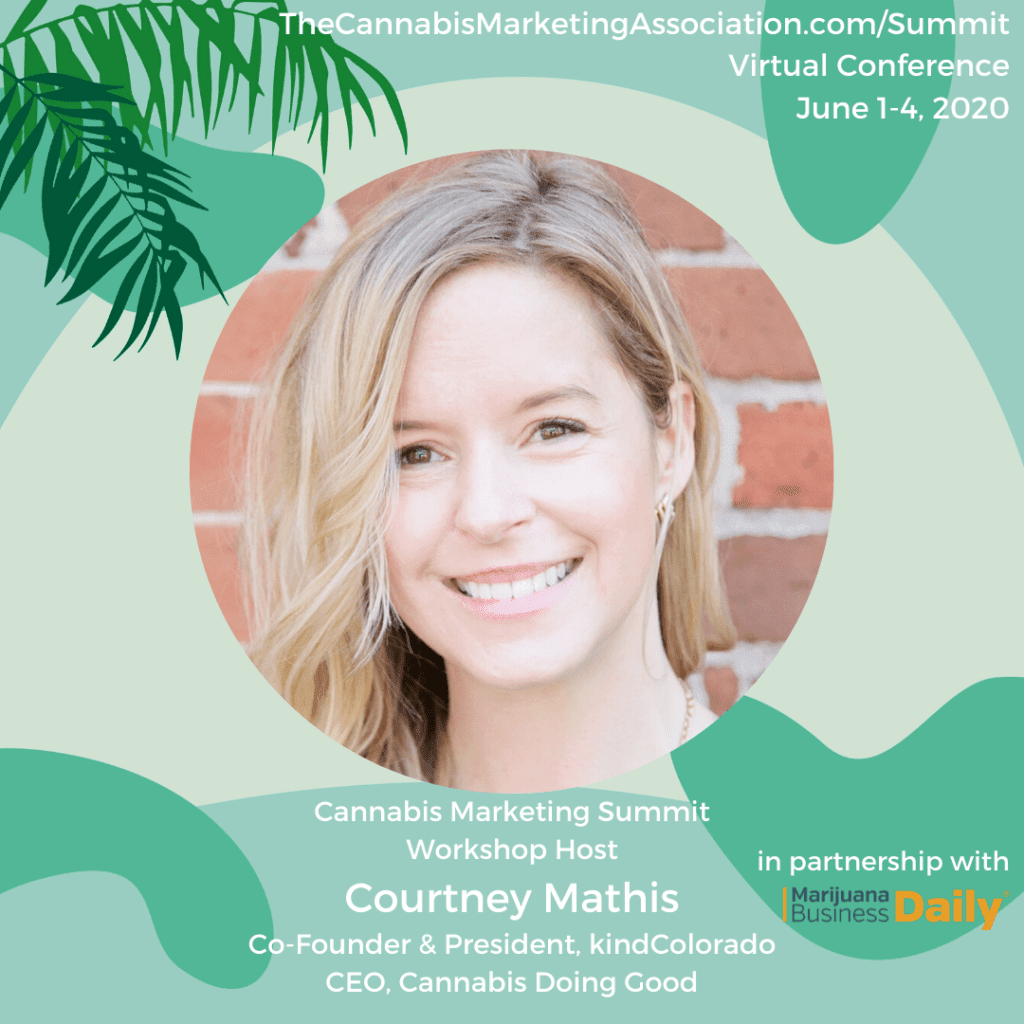 Courtney has 15 years of experience creating opportunities for businesses, communities, and nonprofit brands to collaborate for mutual benefit. The last five years she has specialized in creating opportunities for cannabis businesses to engage with nonprofits, neighborhood groups, and other sector leaders. Her work has spanned from boutique dispensaries to national cannabis industry groups. In addition to co-founding kindColorado and the Cannabis Social Responsibility™ framework, she is also the co-founder and CEO of Cannabis Doing Good, a platform which creates opportunities for cannabis and communities to collaborate, to inspire new ways of people, planet and business engagement, and to showcase companies doing good.

Courtney has spoken across the country at national cannabis conferences, facilitated workshops for over a 100 businesses and nonprofits on the risk and rewards of partnership, and produced charitable events in both the US and Canada which spotlight the industry's capacity to drive philanthropy and generate impact. She has also consulted with several municipalities across North America on how to construct robust community engagement policy and believes this industry has the profound ability to create a confluence of economic, social and political change
Attend the Cannabis Marketing Summit to hear Courtney Mathis discuss social responsibility for your Cannabusiness.