The State of Cannabis Marketing in 2020:


A Fireside Chat with CMA's CEO, Lisa Buffo 
A Webinar Briefing
 By Clare Mulvey
Are you interested in learning about cannabis marketing trends seen in 2019 and hearing some predictions for 2020? Lisa Buffo, CMA's CEO, and Skye Downie, CMA's Operations Coordinator, did a fireside chat to talk about insights learned at Cannabis Marketing Association meetings throughout 2019 and discuss predictions for how they see the cannabis advertising changing in 2020.
This blog is a recap of the November 2019 webinar. Watch here:
Consistency in Cannabis Marketing
(12 – 23:35) The first trend that Lisa noticed across the 9 locations she works within the cannabis marketing field is an increased focus on branding and brand strategy. Many companies are going out and raising money and focusing on branding at the start. It's important for cannabis business to figuring out their brand, who they are and what they stand for, and what customers they're targeting, at the beginning.
Brand has a robust definition. It's not just your packaging, logo, and colors. Brand also encompasses the feeling your customers get when they interact and engage with your product.  Keeping that feeling consistent across interactions with your company is an important part of marketing. Cannabis companies are starting to pay attention to this much earlier and put together full brand guidelines before they go to market. While this seems like marketing common sense for many, it was not the norm in the early days of the industry. Thinking about brand from the beginning increases your chances of success.
The other thing we have seen from branding perspective is that established companies are rebranding in order to stay competitive. Lisa gives some examples of well-established brands in Colorado that did major rebrands on their products. Even if you have a solid market share, it is still important to constantly evaluate:
Who is your customer? (not just who you think they are, but who is it really!)

Who do you want the customer of the future to be?  Is it the same as today?  Are you looking to expand? 

How does your marketing strategy align?
The next trend that Lisa noticed is that content creation is still by far the leader when it comes to cannabis marketing. Focusing on content creation in a meaningful way is not only a compliant and easy way to connect with your customers, but it's also necessary. There is still a massive educational gap between the cannabis industry and the public. Many people do not know the difference between cannabis and CBD. Until the educational gap is bridged, the pressure is on communications professionals to think about how they are educating their customers. This is important because brands who want to stay competitive need to know and consider their differentiator. What makes them different from their competitor? Content creation and inbound marketing are great ways to connect with your customers and give them a good understanding of how to shop for your products.
The last trend Lisa noticed in 2019 is an increased focus on packaging. Packaging is a major part of branding in the cannabis industry. One of the best ways to relate to your customers is to understand what happens when they touch or see the product. This process can also determine whether they buy your product or not. In order to stay competitive, cannabis businesses need a balance between having good quality packaging that is reflective of the brand, but is not upsetting to customers. Cannabis consumers are sustainably minded and do not want overly wasteful packaging on their products. 
Differences in Cannabis Marketing
(23:35 – 29:00) What are your company's values?  Have you thought about what they mean to your employees or to your customers? Values-driven organizations (that are written down) can help give guidance to employees and provide clarity when communicating with customers. Here are CMA's core values.
The second difference Lisa mentions is that there is a learning curve in each state once legalization is enacted. It takes a few years for each state to figure out the kinks in their regulatory framework — a constantly evolving process. Some companies die and others  become market leaders, but the learning curve is happening much faster for the newer states that are coming online. So for businesses and marketers, their window to learn is much shorter. The earlier cannabis businesses think about branding, storytelling, and how they are going to stay competitive, the better shot they have.
Mistakes & Advice
(29:00 – 35:00) Lisa suggests companies think about their brand story from the very beginning. Consider:
Who are you marketing to?

What is your brand story?

Where are those customers? 
From there, evaluate different communication channels. Figure out who your target customer and create buyer personas and assumptions. Build your marketing strategy and then test results against those assumptions.  The more data you have the more informed decisions you can make. 
What do Marketers Need to Think About Now?
(35:35) Lisa advises that cannabis marketers may want to consider spending their money as close to the point of sale as possible. How close can you get to the budtender conversation? Budtender education is still very important as they are on the front lines with your customers. It is important to educate budtenders about your brand through in-person pop-ups at retail and events. 
When the end of cannabis prohibition comes, we will see a lot of businesses get acquired. Lisa's advice to companies is to think about your exit strategy now. Start thinking about what is going to happen at the local and national levels as the end of prohibition nears. What might those regulatory changes look like? What does your company need to start doing now?
You can find out more about Lisa and The Cannabis Marketing Association at https://thecannabismarketingassociation.com/
Learn more about the state of cannabis marketing in 2020 by becoming a CMA member today!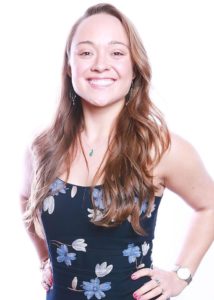 Lisa Buffo is a marketer and entrepreneur with a passion for launching companies with experience in both the cannabis and technology industries. Lisa is the Founder & CEO of the Cannabis Marketing Association, a membership based organization focused on education and best practices for industry marketers with the vision of rebranding cannabis at the national level. She was named one of 2019's 40 Under 40 Rising Stars in Cannabis by Marijuana Venture Magazine in 2019.
CMA has hosted over 50 educational events nationwide bringing together over 3,500 professionals in the cannabis marketing community. Lisa has been quoted in Forbes, The Guardian, VICE, Le Parisien (France), Contagious Magazine (UK), Denver Business Journal, The Boulder Daily Camera, Marijuana News Network, Cannabis Culture Magazine and other national, local, and trade publications.
Lisa has worked in the cannabis industry since 2014. She started working in commercial cultivation where she grasped the important role compliance plays for cannabis companies. Lisa helped launch 10 cannabis startups for CanopyBoulder, the industry's first business accelerator in 2015. Lisa also launched the industry's first online wholesale brokerage as their CMO, garnering national coverage in VICE and INC Magazine and becoming the first cannabis-related company to present at SXSW in Austin, TX. Lisa is the Founder & Co-Chair of the National Cannabis Industry Association's Marketing & Advertising Committee where she co-authored the Public Relations Crisis Manual and the Short Guide to Colorado's Marketing & Advertising Regulations. Lisa is an active speaker and has spoken at industry conferences domestically and abroad. She currently sits on the Diversity, Inclusion, and Social Equity Committee of the California Cannabis Industry Association and she is an Advisory Board Member of Cannabis Doing Good.
Prior to her work in the industry, Lisa worked for Bizdom and LaunchHouse, technology business accelerators in Cleveland, Ohio, helping bring over two dozen software startups to market.