By Derek Miller 
"Email is Dead!"
I hear this all the time from social media influencers, Facebook ads "gurus", PPC people, and just about everyone else in the digital marketing space who loves to jump on the latest marketing channel (I'm looking at you FB Messenger) to sell their products.
It's funny because last time I checked, email out-performed every other social and paid channel when it comes to ROI… by a lot! According to Litmus, for every $1 spent on email marketing, businesses receive $42 in return. Separate research by Campaign Monitor found that for every $1 spent on email marketing, businesses get $44 in return. Compare that to the $2 that every $1 generates on Google Ads.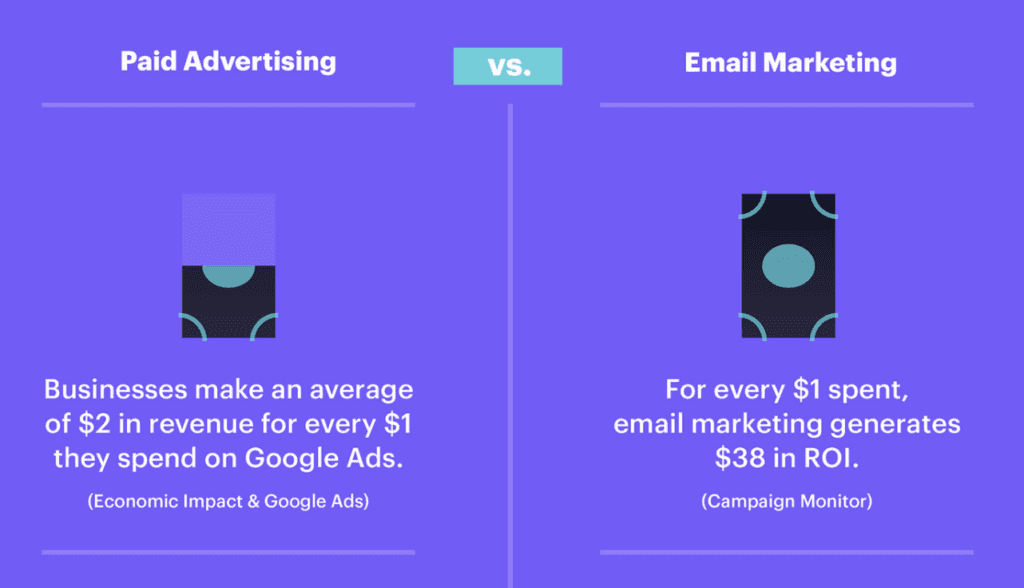 Photo courtesy of Campaign Manager (2018 statistics)
I'm not here to settle the score between email and everything else, I'm just saying that as marketers and business owners in the cannabis space, we need to spend less time worrying so much about advertising channels we can't control and start focusing on the one marketing channel we can, email marketing. 
Below are a few flows you can implement today to make the most of your email this holiday season (or any season for that matter). 
Ask for the Email
This may seem like an obvious one but a lot of cannabis websites don't have an option for people to opt in to their email without making a purchase. 
All you need is a simple form section or pop up that asks people for their email, preferably for something of value in return. Below are a couple of examples that companies use to incentivize people to hand over their emails.

Photo courtesy of Endoca
Don't be afraid to ask people for their emails. You're an awesome company with a great product and people want to know more about you! 
Go With the Flow
The holidays keep us busy enough as is, so take advantage of email automation by creating what I call flows, aka drip campaigns. Flows are automated sequences that run as soon as a specified action is taken by a customer. The ROI on these can be as high as Santa's cruising altitude. And the best part… once they're set up they run forever, generating you consistent revenue while you sit back and enjoy some cookies and milk.


Example of an email automation flow. Photo courtesy of Automizy.
The Welcome Flow
This is the first time you're meeting your customer (virtually) and you want to make sure you make a great impression! They've given you their most valuable virtual asset, their email address, so be sure to thank them for it! A lot of companies will send the coupon code their customer requested and leave it at that. 
That's a huge missed opportunity. Your customer is obviously excited about you so take advantage of that interest and use it as an opportunity to show them how great of a company you are! 
I would recommend anywhere from three to ten emails in this flow. Be sure to break up the types of emails you send them. Some content ideas for these emails are:
Your top three most popular products

A content piece that teases a recent blog post with a link back to the blog

A coupon or discount

An incentive to follow you on social media

An education piece to inform your customer about your brand and your story
Treat this flow the same way you would treat somebody who walked into your store. Be friendly, relatable, and human.
Abandoned Cart Flow
The second most valuable flow you can add is the abandoned cart flow. This flow is triggered when someone starts the checkout process but for some reason or another, like when they're Christmas shopping during a zoom meeting and their boss asks them a question, doesn't complete the purchase. 
I recommend a ten-part email sequence here. That might sound like a bit much but remember, anytime someone responds to an email in this flow or takes action they are automatically removed from the flow. 
Here's a quick breakdown of how to set this one up.
Emails 1 and 2 are to inform them that you've saved their items and incentivize them to purchase before they are removed. 

Emails 3-6 start a discount offer sequence. Send them a small discount on the item they've added to their cart and by email six send, add a time limit on when to use it. 

Emails 7-10 are content and cross-sell emails that highlight the various products you sell as well as offering a discount. 
If after ten emails you don't hear back, It's time to let them go and move on. 
Post Purchase Flow
A shopper has just made a purchase. That's great! So why would you want to email them? Because they've shown extreme interest in your brand and this is a great opportunity to:
Build excitement about their purchase 

Reduce buyer's remorse and refund rates

Increase the chance of a positive review

Create affinity and build a relationship
The three phases of this flow are:
Pre-arrival emails – Sent before a product arrives to build anticipation and create a relationship

Cross-sell emails – Sent one week after purchase to cross-sell similar items

Informational emails – Designed to engage your customer with informational content so you can ask for customer-generated content such as video reviews, testimonials, and social posts
This flow can be anywhere from three to 15 emails, depending on what you are comfortable with sending and how much content and value you want to provide to your customers. 
Browse Abandonment Flow
This is similar to the abandoned cart flow but a little bit more technical to set up. You'll need to have viewed product tracking and web tracking setup on your website in order for this to work. 
This flow targets shoppers who've viewed product pages on your site but didn't add anything to their carts. It's a great opportunity to cross-sell them on similar products or introduce them to new products from your store.
With an average open rate of 52.7% and an average click-through rate of 10.8% you'll definitely want to add this to your arsenal of flows. 
Cross-Sell Flow
The cross-sell flow is a bit different since it's not triggered by any customer event on your website. Think of it more like a newsletter email where you promote your most popular products and talk about why they're great. 
Some engaging content to use for these types of emails would be: 
Customer testimonials/reviews

Presell articles that highlight the benefits and features of products

Small discounts with an expiration date
Wrapping It Up 
These three flows should be enough to make your holiday season as jolly as can be. But don't think those are the only three you can use. There are over 20 different types of email flows you for any sort of situation including out of stock, replenishment/subscription flows (which are great for your cannabis consumers), and many more. 
Think like an elf and try to build your own flows. Have fun and be creative! It doesn't cost you anything except a little bit of time and the reward is automated profit. 
Let's wrap up 2020 on a high note and with a little bit of extra automated revenue in our pockets! 
If you'd like to know more about the different types of flows out there, drop me a comment in the comment section below and I'll be happy to answer.
Bio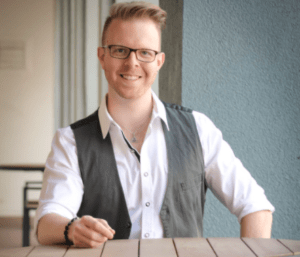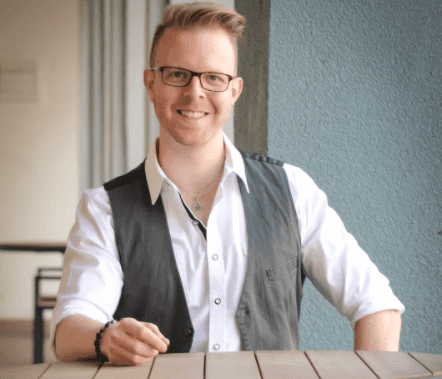 Derek Miller is the founder and head email strategist at Do Well Marketing, an email and copywriting agency that specializes in helping e-commerce companies in the health and wellness space. He's been involved with digital marketing for over seven years, during which he's run his own web design company, was an account director at a major Denver marketing agency, and was the head of marketing at the Colorado Community College System. He is bringing this experience to the cannabis industry and hopes to share his knowledge with the CMA family and anyone else involved in the cannabis/hemp space.