What were we up to last weekend?
Dressed in the "Great Adsby" (Gatsby) theme, our team headed down to Colorado Springs to receive a Silver Award for Brand Development from the American Advertising Federation's Colorado Springs chapter!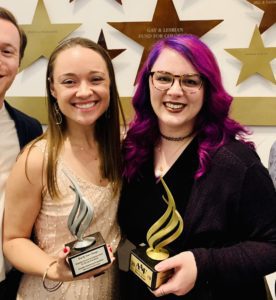 The Cannabis Marketing Association brand has been refined by our friends at Shanty Town Design, who also created the Cannabis Marketing Summit brand. Samantha Nardelli, Shanty's Founder & CEO has been working with CMA since we launched our new website and online Membership Portal in 2019. The team's work received an award for Branded Content & Entertainment for Online/Interactive.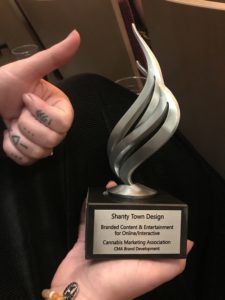 Designer Credit:
Samantha Nardelli
Kelsey Novack
Karen Cernan